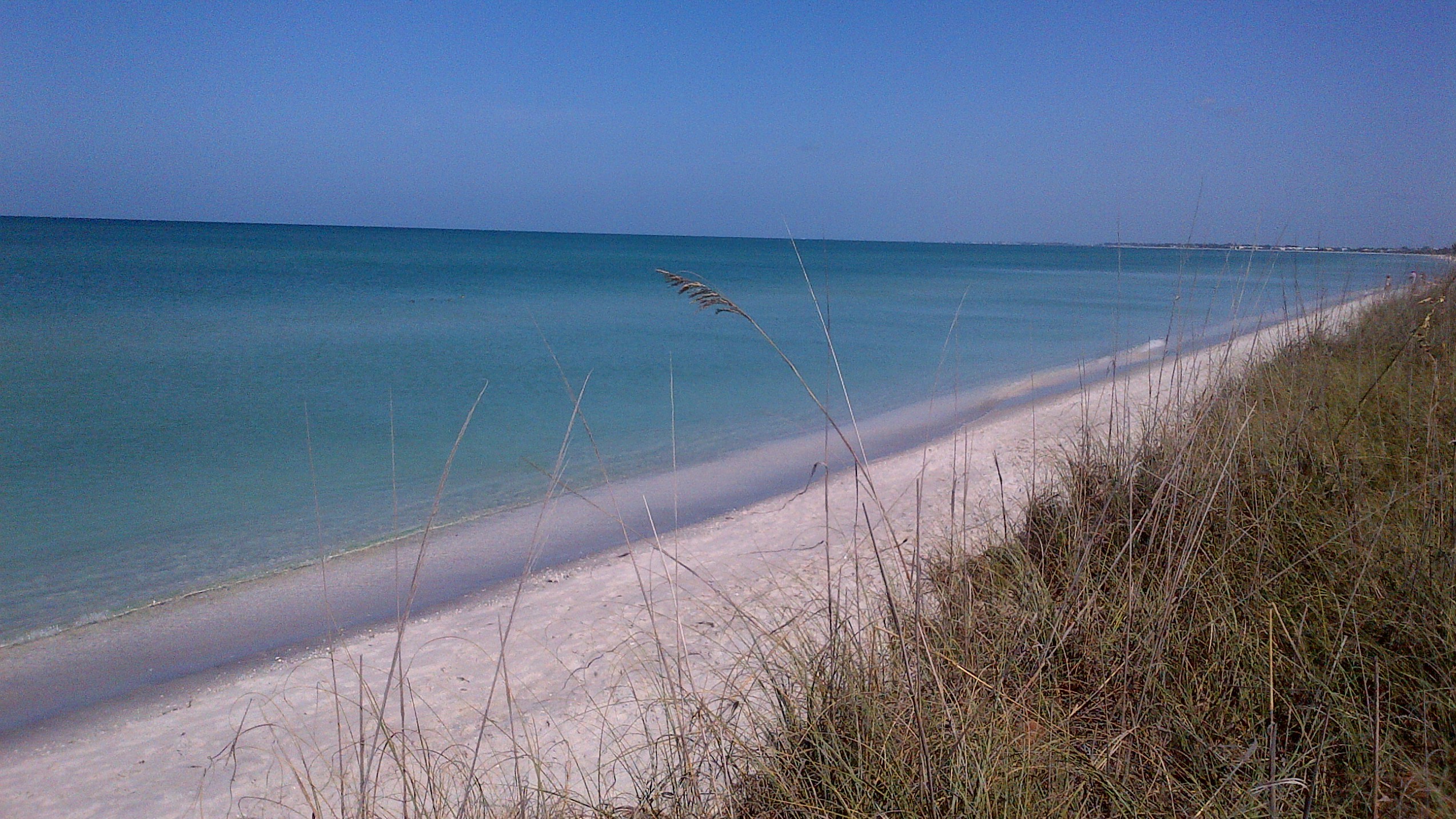 A grand time in Boca Grande
I recently got back from a wonderful, restful vacation in Boca Grande, Florida. Sleepy and sunny, I've found my retirement home! When I got a last-minute invite from my friend to meet her there, I scoffed. I can't just take off at a moment's notice. I have, I don't know, things...to do...and...dogs to walk...and emails to answer!
With Anna's encouragement, I took the opportunity to get some sun a week before beginning production on Grocery Bag season four. I found a cheap ticket, booked a flight on the Saturday and was on my way on Sunday morning. (I always check www.kayak.com for travel deals.)
Boca Grande is a quiet, extremely quaint little town on Gasparilla Island, in southwest Florida. The commercial area is about three blocks long and a few blocks deep, peppered with a small cafes, restaurants and shops.
Gasparilla Mansion, Boca Grande, Florida
Most folks leave their vehicles at home and either walk, bike or golf cart around town. The residential neighbourhoods house everything from quaint little bungalows to sprawling luxurious mansions with pools.
While this area may seem off the beaten tourist track, it is full of snowbirds and families sunning themselves over spring break. The water in the Gulf of Mexico is a stunning turquoise blue, the sand and shells a pearly white. Pack your Bermuda shorts, Polo shirts, bathing suits and most importantly, your Preppy Handbook. It's that kind of place.
STAY
The Gasparilla Inn is the biggest hotel in town. It's rumoured that the Bushes vacation here on occasion. Established in 1913, it's full of old school charm. Rooms, suites, and cottages are available for rental. Even if you're not staying here, pop in for a drink. Gents, no shorts in the evening.
The Gasparilla Inn, Boca Grande, Florida
EAT
This is a Starbucks-free town. The Inn Bakery is buzzing with morning coffee and pastry seekers. And we had a great meal in the courtyard of the 3rd Street Café. I recommend the scallops or the lamb.
 The Inn Bakery, Boca Grande, Florida
3rd St Cafe, Boca Grande, Florida
Also, check out The Pink Elephant, locally referred to as The Pink. The décor is more Swiss than Southern, but the crab sliders and truffle fries were delicious.
The night life is almost non-existent, though we did grab a night cap at The Temp, a slightly upscale alternative to a dive bar. 
The Pink Elephant, Boca Grande, Florida
SHOP
I was amazed. In a town of this size, there are quite a number of great little stores filled with Madison- or Melrose Avenue-worthy finds.
Check out Ariel for designer dresses, bathing suits and beach cover-ups. If you have room in your suitcase, there is also a selection of house wares.
Aqua is geared toward the younger, trendier set. You'll find lots of summer dresses, coloured jeans, T's and jewellery.
The Palm carries colourful Lilly Pulitzer clothing and accessories. I picked up a sundress for an upcoming wedding. 
The Palm for shopping, Boca Grande, Florida
DO
The beach is the number one attraction. It's a thin slice of sandy heaven, right next to what was a very warm and inviting ocean. 
Kayak and paddle board rentals are available next to the Gasparilla Inn and Club, which is also home to a spa. There is a marina, and boat rentals are available, though book ahead.
A beach path in Boca Grande, Florida. So picturesque!
I recommend renting a bike and cruising around the area as it's one of the best ways to see it. Plus, it's all flat as a pancake so perfect for a slow ride on a three speed cruiser.
Sunsets are stunning, and best viewed on an Adirondack chair at the South Beach Bar and Grille at the south end of the island.
Watching the sunset on the beach, Boca Grande, Florida