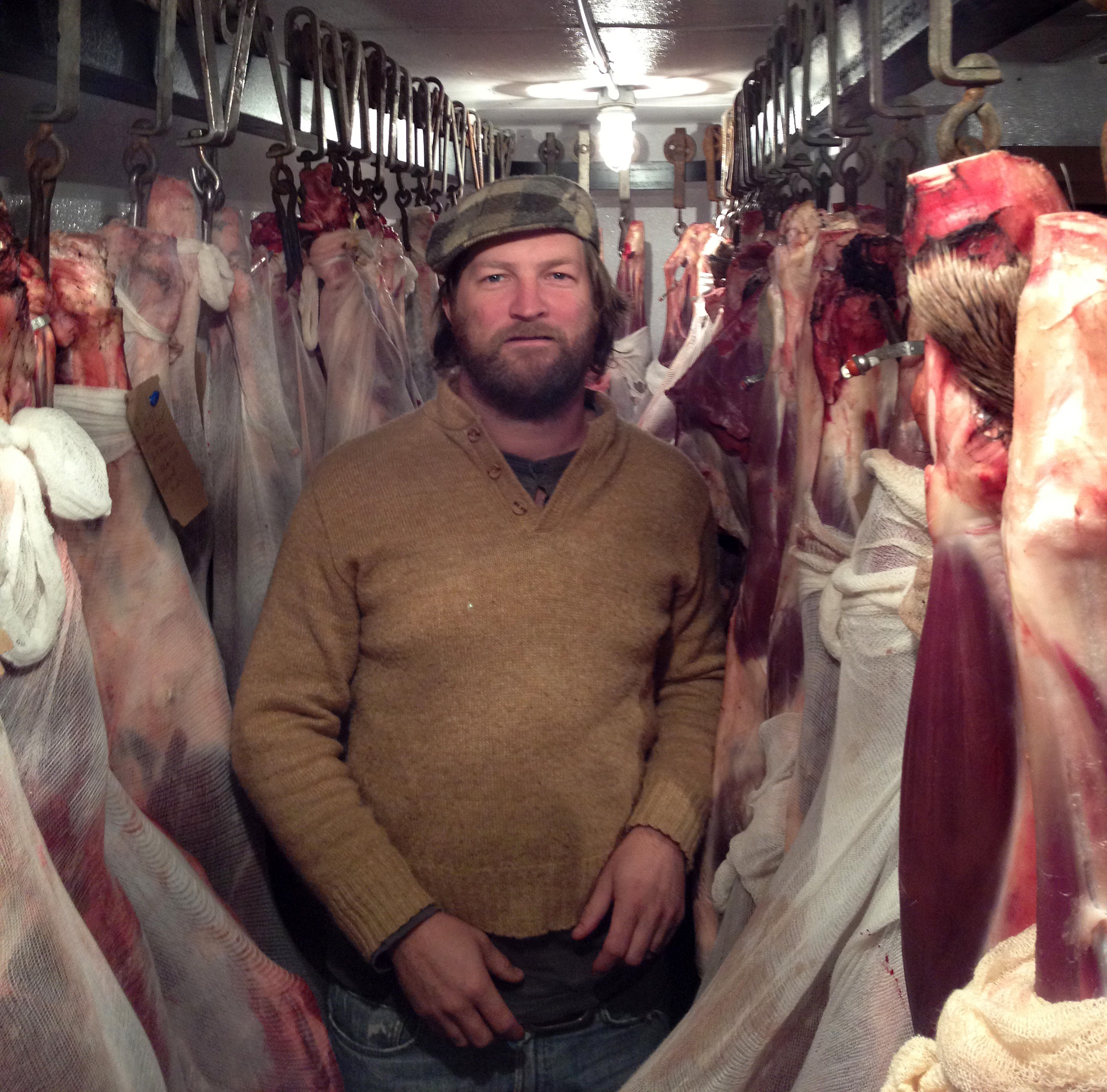 Chef's Recipe: Jeremy Charles' Moose Ravioli
For an east coast edition of Anna & Kristina's Grocery Bag, we visited Newfoundland and tried moose for the first time. Our guest chef on the episode was Jeremy Charles and he shared his restaurant's signature moose ravioli dish with us. Such friendly folks, those Newfoundlanders!
From Raymond's in St. John's, Newfoundland
Moose Filling
1 lb of braised moose meat (reserve braising liquid for sauce)
1 cup mashed potato
½ cup of grated Parmesan
3 tablespoons of chopped chives
½ cup of pureed caramelized onion
In a food processor combine all ingredients and pulse to form a filling. Season with salt and pepper.
Place filling in a piping bag or form into little balls for the ravioli filling.
Pasta Dough
4 cups all purpose flour
1 tablespoon of salt
2 tablespoons of extra virgin olive oil
3 tablespoons of water
2 whole large eggs
14 egg yolks
Combine all wet ingredients.  Slowly add wet mixture to flour in a food processor. Pulse until dough is formed. 
Turn out dough into bowl, cover with plastic wrap and let rest 20 to 30 minutes in a cool place.
Using a pasta roller, roll dough through machine until you reach the #3 setting.  Split the pasta sheet in half, reserving one sheet for top and bottom. Lightly egg wash bottom pasta sheet and place moose filling, spaced appropriately. Cover bottom sheet with top to form ravioli. Using a ravioli cutter, cut ravioli and place on lightly floured sheet pan to prevent from sticking.
Sauce
Over a medium heat reduce reserved braising moose liquid to a sauce like consistency. Add sautéed diced carrot, onion and celery.
In a large pot of boiling salted water, cook pasta for 2 to 3 minutes.  Add cooked ravioli to sauce and finish with grated Parmesan, toasted breadcrumbs and extra virgin olive oil.