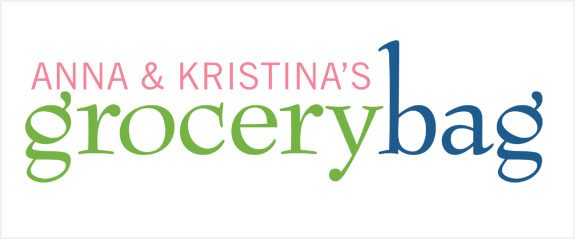 A16: Food + Wine
By Nate Appleman, Shelley Lindgren
Season 3 Episode 58
Feels like a textbook, looks like a coffee table book, and reads like a love letter to Southern Italian food and wine. A16: Food + Wine is written by the executive chef and wine director of a San Francisco restaurant of the same name. The book promises beguilingly rustic and approachable recipes. Will we be able to recreate the amazing restaurant dishes in the A & K Test Kitchen?
Our menu:

Bruschetta with Braised Artichokes, Guanciale, and Chicken Livers
Roasted Beet Salad with Fennel, Black Olives and Pecorino (pg 99)
Pizza Romana (Neapolitan Style Pizza Crust Pizza Dough, San Marzano Tomato Sauce)
Monday Meatballs
Grapefruit Sorbetto

Also featured:

 
Chapters-IndigoAmazon.ca
Amazon.com Barnes & Noble
 

Anna says:
When I first got this cookbook, I felt inspired. There's a huge, very informative section on wine, and the recipes themselves just make me want to cook and eat, and cook and eat…

I've actually been to A16 restaurant in San Francisco and let me tell you, we've got a lot to live up to. Delicious, authentic, classic, rustic Italian food. Chunky tomato sauce, big meatballs, pizza. Mamma mia!

I really like the look of this book, the way it's laid out and written. It really inspires me to cook. And the pictures are wonderful. There are great recipe photos, but also pictures of the inside of the restaurant, of a wood-burning fireplace, and lots of ambiance. It really makes you feel like you're in the heart of Italy.

As usual, I made several additional recipes in advance of our big cook day: the bruschetta with cannellini, arugula, and pecorino; a pistachio and almond cake; and also an oracchiette with rapini. Everything I made in advance of cook day was delicious. I was really looking forward to this cook day. Plus I happen to love Italian food, and pizza is my favourite food on the planet. If I had to choose one meal to eat for the rest of my life, it would be pizza.

And with pizza, it's all about the crust. The book says it's best to make the dough about two days in advance. The theory is that when it sits for a little bit, it takes on a tangy taste because the yeast is getting older. I like that idea, so we made the dough well in advance.

When it came to tasting the pizza, the chefs really liked it. In fact, one of the Franks said this is it was a 10 out of 10 for a home oven pizza. I'll take that!

This cookbook is inspiring. I love all the information about wine and what to stock in your pantry. I like way it's written, the recipes are easy to read, the instruction is great, and the results for the most part are delicious. I give this cookbook a BUY. A16 earns my stamp of approval.

Kristina says:
I was pretty excited to try this cookbook. I love Italian food. I think if I had to live on one kind of food it would be Italian. And what I also love about rustic Italian food, which is what this cookbook is all about, is that rustic means imperfect. I can do imperfect!

In the past, whenever we've done a book based on a restaurant, I've found the recipes pretty tricky. They have a whole team executing those recipes and sometimes it's just not that easy to pull that off at home.

Anna has been to the A16 restaurant in San Francisco and she raved about it. I think I'm going to make a special trip to San Francisco just to go there! 

While some books give wine suggestions to go along with their recipes, A16 devotes 58 pages to the wines of Southern Italy. A lot of them are hard to find in Canada, but it does make me want to seek them out.

Before cook day I tested some additional recipes at home, including a bruschetta with cannellini and beans, a warm asparagus dish, bucatini (which is a kind of pasta), and chocolate and sea salt shortbread cookies, which were divine.

An interesting thing in this book is that they're really trying to rehabilitate the anchovy's bad reputation. I think a lot of people like anchovies when they don't actually see the anchovy. It does add some nice flavouring. I like my anchovies to be sensed and not seen!

At first glance, the recipes look a little intimidating because they're long. But what I like about them is that they go into minute detail about what to do at each step. That's very helpful. There are some hard-to-find ingredients in this book, but the authors do give you a lot of detail about them, and also offer some commonly-found substitutions.

The pictures in this book are very inspiring. They make me want to cook, to go to Italy, and to go to the restaurant in San Francisco.

I liked a lot of things about this cookbook. Some recipes were very labour-intensive to execute, but by and large they were worth it. Pretty much everything I tried was delicious. So I'm definitely giving this book a BUY. A16 earns my stamp of approval.
Does this cookbook earn the A & K Stamp of Approval?
Yes. We both love rustic Italian food, and we both had a lot of success testing the recipes in this cookbook. And they're not your typical Italian recipes either. They offer unexpected ingredient twists, and so much extra information. If you like this type of food, it's definitely a book to have in your kitchen.
Our Guest Chefs
New Yorkers Frank Falcinelli and Frank Castronovo both owe their passion for cooking to their Italian grandparents, in whose kitchens they enjoyed and learned about the aromas and flavors that would shape their professional lives.

Frank and Frank opened Frankies Spuntino in Carroll Gardens, Brooklyn in 2004, and soon after launched their own line of extra virgin olive oil, a German-American turn-of-the-century bar and restaurant called Prime Meats, and a European-style coffee shop, Café Pedlar. They also joined forces with food writer Peter Meehan and Artisan Books to write their first cookbook, a highly anticipated release called The Frankies Spuntino Kitchen Companion & Cooking Manual.

Find out more about the Frankies at their website: frankiesspuntino.com

Chefs' Beverage

The Frankies chose a wine from Avellino, where Frankie Falcinelli's family is from. Though Italy is often known for its reds, the 2007 Fiano de Avellino dei Feudi di San Gregorio ($29.99/750ml) is a white wine made in the A16 Campania area, a region where 2/3 of the wines produced are white. The grapes of this region are robust enough to pair with many foods a red can.

Chef's Recipe

While we served meatballs on our A16 menu, the Frankies couldn't stop bragging about their own Monday Meatball recipe, so we talked them into sharing with us!
Related Links