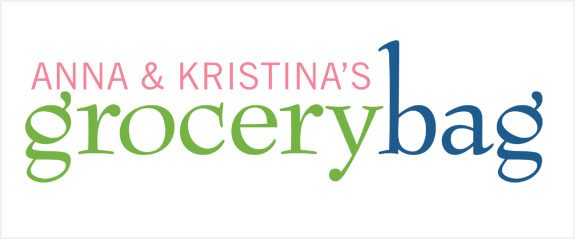 Absolutely Chocolate
by the Editors of Fine Cooking Magazine
Season 4 Episode 67
This cookbook seems like it was made just for us! From cakes to cookies, brownies to mousse, it's got everything a chocolate lover could hope for. In fact, it claims to have recipes that will satisfy any chocolate craving. We'll see about that!
Our menu

Chocolate-dipped espresso shortbread cookies
White chocolate souffle cakes with raspberry-chocolate sauce
Old-fashioned chocolate layer cake with mocha milk chocolate frosting
Chocolate-filled beignets
Chocolate-nut bark


Also featured:

 
Amazon.ca
Chapters-Indigo
Amazon.comBarnes & Noble

Anna says:
Chocolate is the most universally-craved food in the world. Some even say it has addictive properties. And of course, we all know it's an aphrodisiac. All I know is, I love it and I want it.

When I first leafed through this cookbook, I thought, wow, everything is beautiful! I want to eat everything and I would be proud to serve any of these dishes. It also made me think I'll never be able to achieve any of this. The dishes all looked very professional. I was nervous.

As I got into the book and actually started making some recipes on my own at home, I was very pleasantly surprised. The recipes are well-written, and things generally seemed to be turning out.

At home, I made a number of recipes including chocolate chip cookies (which were excellent), a triple chocolate cheesecake (yum), and a chocolate pie. In the end, the pie was delicious too, but getting there was a complete disaster. Let me just say this: it was like someone came in with a hose and sprayed whipped cream all over my kitchen. And not in a fun, sexy way either.

My main criticism of this cookbook is the baking times. Sometimes recipes took twice as long as the instructions said it should. And the cookie recipe said to bake them for 30 to 60 minutes. That is quite a range. I found that perplexing!

I like this cookbook's balance between beautiful, pretty, and sometimes sexy pictures of chocolate and chocolate desserts. It also has lots of great practical information about chocolate; everything from how to buy chocolate, how to temper chocolate, and what to do if your chocolate seizes. It's very useful.

Even though the chef had some pretty serious criticisms of our baking, I found the recipes in this book do deliver. They're crowd-pleasers, and I'll be going back to them again and again. Chocolate cake anyone? I give this cookbook my stamp of approval.

Kristina says:
When we were planning which cookbooks to test for season 4, I insisted we try a chocolate cookbook. I mean, come on! What's better than making chocolate? Well, eating chocolate is. I'll give you that.

As soon as I started reading this cookbook, I wanted to eat the whole thing. I think that's the first time ever for a cookbook we've tested.

This book has a whole range of recipes for all different experience levels. There are easy brownies for the beginner chef, and more complicated cakes and pastries for the experienced chef.

I also liked how the book had a lot of tips on buying and using chocolate – how to temper it, how to make sure it doesn't seize. You don't want your chocolate to seize!

I wish the book had more pictures. For example, there were shots of the beignets uncooked, but I wanted to see what they look like after they'd been deep fried.

The one issue I had with the book were the bake times. They were a little bit off. Could have been my oven, but also could have been the book.

Maybe everything we made wasn't exactly patisserie quality, but with the exception of the beignets, I thought everything was pretty tasty.

I love the range of recipes this cookbook offers. There's truly something for every chocolate lover. I'll be coming back to it again and again. I give this cookbook my stamp of approval.
Is this cookbook A&K-Approved?
Yes. We love chocolate and can't live without it. This cookbook's claim to satisfy any chocolate craving stood up to the rigors of the A&K Test Kitchen, even when trying to impress a picky French pastry chef!
Our Guest Chef

Best known for his delectable, one-of-a kind desserts, Bruno Feldeisen specializes in French cooking techniques. Born in France, he began his career at the age of 15 as an apprentice in one of France's oldest chocolate shops, Les Palets d'Or in Moulin, France. From there, he was recruited by world-renowned chef Alain Ducasse, where he worked as a chocolatier before opening up his own chocolate shop and developing a line of truffles for the Hotel De Paris in Monaco.

Feldeisen later moved on to become executive pastry chef for Four Seasons Hotel in New York City; a patissier at Patina in Los Angeles and Pacific's Edge in Carmel; and a consulting pastry chef at Senses Bakery and Restaurant in Toronto before opening up his own restaurant, Soléa, in San Francisco. Most recently, Feldeisen worked as executive pastry chef at the Wickaninnish Inn in Tofino, British Columbia.

The heart of the pastry program at Yew Restaurant and Bar beats to the rhythm of innovation. That's because classically trained Pastry Chef Bruno Feldeisen pumps out inspired desserts with the vigor of a body-builder pumping iron. Every item in "The Dessert Tapas Menu" (made miniature to prompt diversity in snacking) improves upon classic elements with novel twists—whether it be ice cream served with tahini ganache or fruit consommé with mango ravioli, Feldeisen enhances the relationship between flavor and texture.

Chef's Beverage

Chef Feldeisen brought a spicy 2010 Barda Pinot Noir from Argentina to pair perfectly with our chocolate treats.

Chef's Recipe

How lucky are we? Chef Bruno Feldeisen shared with us his recipe for Chocolate S'mores in a Mason Jar. YUM!
Some products & services provided to
Anna & Kristina's Grocery Bag ep. 67 courtesy of:
Related Links