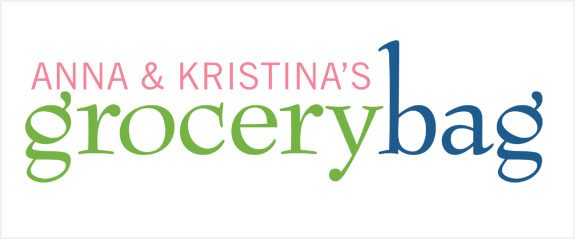 Best British Dishes
By Marguerite Patten
Season 3 Episode 53
A grand-dame of British culinary royalty, Marguerite Patten has penned over 170 books, countless articles, and was one of the very first TV chefs in the world. Her work is all about being authentic, so we head to a castle in the Yorkshire countryside to put Best British Dishes to the A & K test!

Anna says:
London is my favourite city in the world to visit. I just love the energy, the vibrancy, the history, the architecture, the culture, the people, and especially the taxi drivers. They know everything!

We had a lot of fun visiting all the different sights of London, but to really test this cookbook, we headed north to Yorkshire and the quintessential British countryside. It's everything that you would imagine: rolling hills, sheep and rabbits running around, green, lush, moody. Stunning.

To us North Americans, British food hasn't had the best reputation. We tend to think of it as heavy, hearty pub food. However, in the last decade or so, people like Jamie Oliver, Gordon Ramsay, Nigella Lawson, and our guest Andrew Nutter have helped modernize British cuisine and re-introduce it to the world.

I wasn't sure about this cookbook at first. Potted cheeses and stews, sausages and organ meats. How much of this kind of food am I going to cook in my daily life?

Once I got into the cookbook, I really enjoyed learning about the tradition of British cooking. I think this book is aimed at people who are interested in the heritage and tradition. British cooking has a long history, and this book tells a good part of that story. I like that it stays on focus; it doesn't try to be modern, and it doesn't try to be something for everyone.

In advance of our big cook day, I made several additional recipes from this book as part of our overall test: soda bread, shortbread, a potted cheese (because I had to make something from that chapter), and a roast chicken. Everything was good. Not the best food I've ever had, but solid, reliable, and hearty.

I like that the book gives alternatives for measurements: three different systems! But the author stresses you need to stick to one since they're not interchangeable.

By and large, the recipes in this book are easy to follow and not very complicated. I would've liked a little more instruction on some things, like how full to fill the muffin tin for the Yorkshire Pudding. We also found an error in the rice pudding recipe we made on cook day.

This cookbook definitely has some losers, but there are also some real gems I haven't seen anywhere else that will become part of my regular repertoire. The Scotch eggs! Love, love, love those. I also love that many of the ingredients are easy to find and economical. And you know what? The rabbit stew is really worth your time. But you gotta catch the rabbit yourself!

I give this cookbook a BUY. Best British Dishes gets my stamp of approval.

Kristina says:
I love London. It's like a really big, yet small city; not too many skyscrapers, beautiful architecture, and shopping galore. For this trip, we traveled 3 hours north by train into the heart of the English countryside, to Swinton Park Castle in Yorkshire. All the books set in England that I've read came to life for me on this trip. The castle, the deer frolicking, the birds, the strolls in the park, the tea and cakes. It was a pretty amazing experience.

When I first started going through the cookbook, I was intrigued by the historical dishes, but I just didn't see a lot of things I wanted to eat. So I tried to keep an open mind.

I think this cookbook is aimed at people who love old, classic, British dishes. There aren't a whole lot of vegetables in the book, and the ones that are, like the pease pudding, are cooked to death. Three hours!

Before cook day, I made a bunch of additional recipes at home to test the book, including a tomato sauce (which was a little on the bland side), toad in a hole (which didn't really work out very well), and I also made some excellent fudge and scones. I think the desserts are pretty good.

The recipes aren't overly difficult, but many have to cook for a long time. The rice pudding took three hours, the faggots took a couple of hours. The pease took three and a half hours. You definitely need to plan ahead.

The book lists different measurement conversions: weight in grams and ounces, and also cups and tablespoons. Did you know an American tablespoon is slightly smaller than a UK tablespoon? It was helpful having all three measurements, but it also made me worried I was going to screw up. (And that never happens, right?)

I think there are some interesting, traditional recipes in this book, good for people who are true fans of classic, British-style cooking. But there are some mistakes, and though I tried it with an open mind, I didn't like a lot of the food. And you know what? We ate at some pretty amazing restaurants during our trip. We even had some great pub food. I was quite impressed with what's out there for modern British cuisine. Classic, not so much. So for those reasons, I'm going to take a pass on this cookbook.
Does this cookbook earn the A & K Stamp of Approval?
A split-decision. If you're looking for traditional, hearty comfort food in the true British style, this cookbook is definitely for you. If your tastes lean more toward modern cuisine, you may want to pick up a cookbook from one of the new generation of British culinary masters instead.
Our Guest Chef
Andrew Nutter is one of the most exciting and innovative of the new breed of celebrity chefs to hit the culinary circuit. His career started booming at 13, when he gained a reputation in cooking competitions. From there, Chef Andrew got a job right out of school in London's Savoy Hotel, and spent time working in Michelin-starred restaurants in France.

At 21, he launched his own restaurant called Nutters, which is now housed in the lavish setting of an 18th century manor house, set in 6 ½ acres of groomed parkland with spectacular views across Ashworth moors, Greater Manchester and beyond. All this makes perfect settings for the extravagance of Andrew Nutters cuisine. The restaurant celebrated its Diamond Anniversary recently with a dazzling, star- studded event.

Many awards, television shows, and a cookbook called "Utter Nutter" later, Andrew is a proponent of local and regional food, and is a big believer in giving back to the community. He is currently working on a new book to be published soon.

Read more about Andrew Nutter at Celebrity Chefs UK.

Chef's Beverage

Chef Nutter brought a Black Sheep ale ($2.40/500ml) to go with our Scotch eggs, the ideal bar food. He also brought a bold 2008 Tabali Pinot Noir ($21.99/700ml), with prominent fruit overtones, which competes well with our rabbit stew and organ meat dishes.
Trip Photos (on Facebook)

Related Links