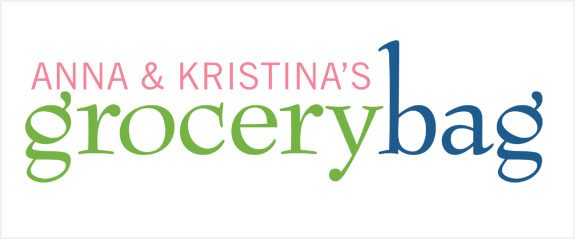 Bobby Flay's Mesa Grill Cookbook
By Bobby Flay
Season 3 Episode 55
As a celebrity chef, Bobby Flay has shown the world that Southwestern food is a complex cuisine of North and South American flavours. For those of us who can't get to Bobby Flay's restaurants, his cookbook offers 150 of his famous recipes. Smoky, earthy, fruity, and spicy, Bobby Flay is big on bold flavours. Can this cookbook help a couple of Pacific Northwesterners put on a delicious Southwestern spread?
Our menu:

Mesa Grill Pretzels
Sweet Potato and Roasted Plantain Soup with Smoked Chile Crema and Fried Plantain
Shrimp and Roasted Garlic Corn Tamales
Chile-rubbed Short Ribs with Creamy Polenta and Cotija cheese
Creamy Polenta with Cotija Cheese
Warm Chocolate Cakes with Dulce de Leche
Cactus Pear Margarita

Also featured:

 
Chapters-Indigo Amazon.ca
Amazon.com Barnes & Noble

Anna says:
I was excited to try this book because I love Bobby Flay's shows and his restaurant. And I love this kind of cooking: bold flavours, lots of spice, lots of freshness. It's a wonderful combination.

I'm generally skeptical about books that are based on restaurants because, in my experience, the recipes never taste the same as they do when you go to the restaurant. I suspect some authors leave out a few pretty key steps.

Before our big cook day, I made some additional recipes from this book at home, including the blue corn biscotti, Sophie's chopped salad, barbecued duck-filled blue corn pancakes with habanera sauce, and the Bloody Mary.

So many of the recipes sound amazing, but this book does not take the easy route. Recipe after recipe after recipe calls for hard-to-find ingredients. And many recipes have multiple upon multiple steps: refer to page 18, make the sauce on page 225, go get this special ingredient from Mexico.

Bobby Flay sure loves his sauces. It's sauce for this and sauce for that and lots of the recipes have two sauces. And all those sauces mean that you're going to be using every small appliance and many dishes, sometimes twice in one recipe. Get ready to do lots of washing!

One thing I really like about this book is that Bobby Flay spends a lot of time defining Southwestern cuisine; the things you need to have in your pantry, key ingredients to know how to buy, key techniques and flavours. That's one of the best parts of this book. He really tries to immerse the reader.

The recipes are not difficult, but they take time. The main criticism I have of this book is the cook times. Many things are underestimated; everything from roasting peppers, to making sauces, to making a cake. Everything we made took a lot longer than the recipe said it would.

In the end, the results were delicious for the most part. These recipes somehow manage to be both comfort food and sophisticated dishes that I want to serve to all my friends. I give this cookbook a big fat BUY.

Kristina says:
I love the look of this cookbook. The pictures and the descriptions of the food are mouth-watering. But to me, it looked like a lot of work. So many ingredients and the recipes go on more than a page or two sometimes. 

Bobby Flay really gets into the nuts and bolts of Southwestern cooking in this book. There's a lot of information about different ingredients. And there's not just main course dishes; there's breakfast dishes, a lot of drinks, and desserts. He really wants you to love Southwestern cuisine.

At home before cook day, I tested many additional recipes, including Sophie's chopped salad, the pumpkin soup, a red chilli honey-glazed salmon, which was delicious, and lime margaritas. A few of those!

At first blush, a lot of these recipes look quite difficult. But once you get into them, they're not that hard. They just take time. I think beginner to intermediate chefs can pull these off if they give themselves enough time.

The instructions in this book are pretty good, and I think that's why the recipes look so long. He goes into great detail about how to make things, how things should look, and how you know when things are done. All very helpful.

I think this is a great cookbook for when you're entertaining because a lot of these recipes you wouldn't make on a day-to-day basis. When you put the time and planning into making them, they're so flavourful. You'll definitely impress your guests.

This book wasn't perfect. Some of the cooking times were off and the dessert really didn't work out as it was supposed to. It's not a cookbook you grab off the shelf at 6 pm when you come home for dinner. It takes a lot of planning, a lot of shopping, and a lot of preparation to make some of these recipes. But boy, are they worth it. Almost everything I tried was delicious. I'm giving this book a definite buy.
  

Does this cookbook earn the A & K Stamp of Approval?
Yes. We're both going to pull this cookbook out for some future dinner party menus. We think even novice home cooks can pull off these recipes, as long as you give yourself lots of time.
   Our Guest Chef
Stuart Irving is a pro at balancing spice with everything nice. In doing so, he gracefully balances the boldness of his "neuvo Latino" cuisine with flavours from the Mexican border to the shores of Argentina for his patrons and critics alike. As reported in the National Post, Cobre won the Urban Diner award for "Best Americas Dining" at the 20th annual Vancouver Magazine Restaurant Awards. Read more about Chef Irving at www.cobrerestaurant.com

Chef's Recipe

Before we let him out of the A&K Test Kitchen, we talked Chef Irving into sharing his delicious Stacked Mascarpone "Cheesecake" recipe with us. Yum!
 Kristina's Closet
Here's what I wore for our long Southwestern cuisine day in the kitchen! (Unfortunately, Anna didn't have a chance to film her outfit before she got corn juice all over it.)
Related Links