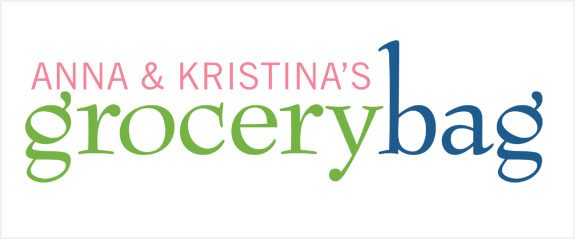 Diners, Drive-ins, And Dives
By Guy Fieri
Season 3 Episode 41
We both love a good road trip, and stopping at a roadside diner is half the fun. So we took Guy Fieri's Diners, Drive-ins and Dives for a test drive to see if we could capture that great mom-and-pop comfort food in our own test kitchen. Will this guide to "an all-American road trip...with recipes" earn the A & K Stamp of Approval?
Our menu:


Cap'n Crunch French Toast
The Non-Recipe for Mike's Chili Parlor Chili
Hackney's Inside-Out Burger
Pork and Sweet Potato Empanadas
Cheryl's Coleslaw
Triple XXX Family Restaurant Famous Root Beer Frost
Peanut Pie

Also featured:

 
Chapters-Indigo Amazon.ca
Barnes & Noble Amazon.com

Anna says:
Guy Fieri talks a lot about the American road trip in this book. I've taken my share of road trips across Canada and the US, so I see why he's into it; it's a whole culture. Who doesn't love digging into a big ol' stack of pancakes with lots of butter and maple syrup at a roadside grill? I totally do.

My first impression of this book was one of confusion. On the one hand, the stories are great. Guy talks about these amazing restaurants and dives along the highway and their must-have dishes. It makes you think you're going to get the recipe on the next page, but he doesn't provide them. Instead, he gives a different recipe, or his interpretation of a recipe. I guess the diners weren't all that willing to share their secrets.

As part of my pre-test of the book in advance of the cook day, I made several different dishes. I made crab cakes, macaroni and cheese, a coleslaw recipe (a different one from cook day). Everything turned out fine and tasted pretty good. The crab cakes were actually very good.

Guy Fieri doesn't give a lot of instruction. I had many unanswered questions when it came to technique. When we got the chili recipe on cook day, I felt as though I was staring at a blank page. I might as well buy a book of blank pages for 25 bucks. 

The pork empanadas recipe was probably our longest and most involved recipe on cook day, and there were some mistakes in it. First of all, it didn't tell us what to do with the pork after we had made it. It actually didn't ever tell you to put the pork in the empanadas. That was the first mistake. The other mistake is in the glaze: it doesn't tell you whether you're supposed to put the seeds of the chipotle peppers in the glaze or not. The seeds carry most of the heat! You kind of have to know that stuff, Guy.

I think the book assumes a lot of knowledge on the part of the home cook because it leaves out a lot of steps. Some recipes aren't even recipes. Also, I find the lack of pictures in this book very frustrating. And the pictures that are in the book are of different dishes than what you're making, and they're in black and white! It doesn't make any sense to me, and it just seems cheap.

I guess if I was going on a road trip I might like reading about these places. Some of them sound like great places to visit. But I'm buying this book for the recipes, I'm not buying a travel guide. Or am I? I really wanted to like the recipes in this book, but they just didn't deliver for me. I'm going to pass on this one. 

Kristina says:
The cookbook relies heavily on good old-fashioned comfort food, when calories simply do not count. I think it's pretty easy to make this kind of food, but it's a little more difficult to make it well. Anybody can make a burger, we've all had a thousand burgers, but you want it to be the best burger.

The things that I tried at home before the cook day were disappointing. They were easy to make and they tasted ok, but they weren't great. I made a meatloaf that was covered in ketchup. Didn't like it. I made a chili recipe at home that really was kind of bland. (I like my chili to have some punch.)

One weird thing about this book is that there are multiple recipes for the same thing: a bunch of recipes for pancakes, a couple recipes for burgers, a few recipes for chili. It's hard to figure out which one to make, which one's the best, which one he thinks is the best. It's kind of all over the place.

There are also a lot of pictures of people and diners, but not a lot of pictures of food. It really bothers me that he talks all about one great recipe at such-and-such diner and so I turn the page expecting to see the recipe. It's not there because it's a secret recipe and he can't put it in the book. Great.

Moreover, every recipe says "adapted from". So that's not really the recipe? Is he leaving stuff out of the recipe? Is he guessing at it? I don't know.

There were mistakes in this book. Some recipes had steps missing. Other recipes just didn't give enough instruction. This cookbook is really more about the places and less about the recipes themselves. I think if you're one of Guy Fieri's biggest fans and you love his show, then maybe you'll like the book. But if you're looking for some yummy, tasty, comfort food recipes, you might want to look elsewhere. I don't recommend this cookbook.
Does this cookbook earn the A & K Stamp of Approval?
No. We both felt that, while this cookbook is a great read, especially if you're into the diners, drive-ins, and dives culture, the recipes just didn't deliver that all-American comfort food that we were looking forward to.
Our Guest Judge
Olympic gold medalist Brian Boitano has enjoyed a much success as both an athlete, author, and broadcast personality since his win for the US at the 1988 Winter Games in Calgary, Canada.

And Brian's lifelong passion for cooking lead to his new cooking series, "What would Brian Boitano make?", which takes viewers on a reality cooking adventure as he creates amazing food for a new event in each episode, focusing on innovative but accessible dishes.

Brian's Drink

To enjoy with our menu, Brian brought the boss of Belgian beers, Duvel, a pale ale with a strong 8.5% alcohol level. (About $3.35/330ml bottle.)

Boitano's Recipe

Before we let him out of the A&K Test Kitchen, Brian shared his recipe for Bourbon Bacon Apple Tarts with us. Sweet!
Related Links