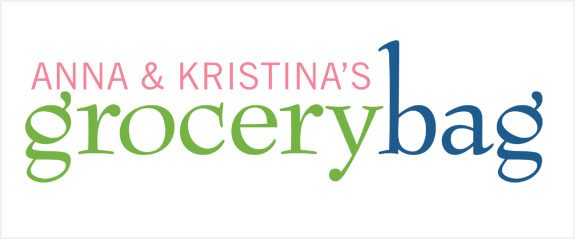 Fat: An Appreciation of a Misunderstood Ingredient, with Recipes
By Jennifer McLagan
Season 2 Episode 27
Duck fat. Caul fat. Leaf lard. Bacon. Ghee. Suet. Schmaltz. Cracklings. These days, fat is a bad word, but author Jennifer McLagan is on a mission to convince people that it's actually good. We dive into this mouthwatering book with both excitement and a little apprehension. Will it earn the A & K Stamp of Approval?
Our menu:

Homemade Butter
Roasted Marrow Bones
Choux Paste Beignets
Miso- and Orange-Roasted Pork Belly
Chicken Kiev
Vegetable Cake

Also featured:

 
Chapters-Indigo Amazon.ca
Amazon.com Barnes & Noble

Anna says:
Chef Jennifer McLagan says that fat is indispensable and delicious, and that we should be cooking with it, and eating it, and enjoying it without feeling guilty. I'm not sure I feel as strongly as she does, but I'm certainly happy about this book.

She spends quite a bit of time explaining at the beginning how the world has become afraid of using animal fat in cooking. Fat adds so much flavour to so many dishes, so I do agree with her. A little bit of fat goes a long way.

As usual, we tested the book in advance for several weeks at home before our big test cook day. I made lots of recipes, including shortbread, which was outstanding – a bit more savory than typical shortbread. I also made spaghetti with butter and sage sauce, and the BLT, a simple recipe but a real winner – it's just a little bit better than the best BLT you've ever had.

I loved the section on pork and there were a lot of great recipes in the butter section. This book is full of some great recipes, and they're easy to follow. Also, I really liked that some of the recipes are actually designed for as few as two people. Many other cookbooks just write recipes for eight, ten, twelve. ,For a lot of people, me included, that's just not realistic.

I think, at times, the author goes a little bit far in her argument in favour of fat, but I learned a lot about cooking with different types. There's no arguing fat is critical when it comes to creating tasty dishes. Fat equals flavor.

This book is well-constructed, well-written, convincing, and the photographs are inspiring. And most importantly, the recipes are tasty. I give it my stamp of approval.

Kristina says:
Chef/author Jennifer McLagan believes that fat, and especially animal fat, has an unfair reputation as a greasy killer. She even goes on to say that cholesterol and saturated fats are not the causes of heart disease. She clearly wants us to improve our relationship with animal fats. For me, easier said than done.

I spent a good month reading this book from cover to cover, and I have to say there is a lot of good information about fat – its history, its uses – a lot of cute quotes and tidbits too.

I'm sure author Jennifer McLagan mentions moderation somewhere, but most of this book is heavy on the praise of fat. And I think that's a little bit biased; it's not the whole story.

Most of the stuff I tested at home was from the butter section. I don't really think of butter as an animal fat because it's once-removed, through milk. Everything I made at home turned out quite well and was full of flavour. I didn't venture into the weirder chapters much, or the weirder recipes like fois gras, confit, suet or lamb, I don't eat a lot of meat so many of the recipes in this book weren't very appetizing to me, but the ones I made were really good.

I really liked that the cookbook gives measurements in different units. For example, ounces, grams, milliliters, cups, so you can either weigh it or measure it out. It's really easy to use and figure out.

While this is not a cookbook I'm going to use very often because I want to limit the amount of fat in my diet, the recipes I did make turned out well. They're easy to make and they are tasty. For those reasons, I give this book my stamp of approval.
Does this cookbook earn the A&K Stamp of Approval?   

Yes. Both of us agree this book has some fantastic and delicious recipes. While we're not going to use it as an everyday meal, it's definitely a good source for tasty recipes that are easy to make.
Our Guest Chef
On this episode we welcomed chef Andrey Durbach, a high school friend of Kristina's who is now executive chef of a group of high-end Vancouver restaurants, including La Buca, Pied-a-Terre Bistro, and Cafeteria Vancouver.

Chef's Beverage

Chef Durbach brought a Balthasar Ress Hattenheimer Schutzenhaus Riesling 2007 ($22.99/750ml bottle) to enjoy with our menu. Its combination of full-fruit and high acidity that goes well with fried food and pork belly.
Flowers for this episode provided by
Balconi Floral Design Studio.
Related Links