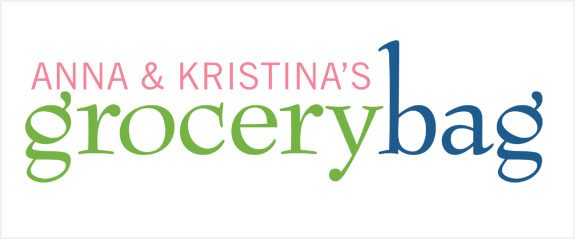 Garlic, Garlic, Garlic
By Linda and Fred Griffith
Season 2 Episode 24
From the authors of another stinky favourite called Onions, Onions, Onions, this cookbook promises over 200 exceptional, garlic-infused recipes, from breakfast to main courses to desserts, as well as lore and health information about this pungent relative of the lily. Time to put it to the A & K Test!
Our menu:


Bagna Cauda
Warm Garlic Anchovy Dip with Vegetables
Artichokes with Minced Garlic Vinaigrette
Gazpacho
Spiral Loaf with Caramelized Onions and Garlic
Chicken with Forty Cloves of Garlic
Honey-Poached Garlic Sauce for Ice Cream

Also featured:

 
Chapters-Indigo Amazon.ca
Amazon.com Barnes & Noble

Anna says:
I love garlic for its versatility. I love that it can be strong and sharp and pungent, but also sweet. It's an essential in my kitchen, that's for sure. Since the authors are experts on garlic and the book promises over 200 exceptional recipes, I had some pretty high hopes that I'd be cooking some innovative and different dishes.

I read the entire cookbook and tried several recipes at home as part of our overall test, including a garlic paste, a couple of salads, and some meat dishes. Everything turned out fine. I had no big impressions one way or the other.

The book is well constructed, sits open very easily, and is well-written. The recipes are pretty easy to follow, but there are no pictures of the dishes in the book. As you know from other reviews, I have a problem with that because I like having the visual inspiration; I like to see what I'm working toward and what it's supposed to look like.

I think that this book contains lots of interesting and useful information about garlic. I found the recipes to be acceptable, but not exceptional. All were fine, and some were pretty good. But pretty good isn't good enough for me to recommend it. I don't give this cookbook my stamp of approval.

Kristina says:
I do like using garlic in my cooking so I was excited to try out this book. There's a lot of great information in it: how to buy garlic, how to peel it, how to chop it, its history, and its health benefits. I found all that quite helpful.

Among other things, at home before our big cook day I made a garlic vinaigrette, one of the salads, a pasta dish, and a crab appetizer dish, which I brought to Christmas dinner no less. Everyone seemed to like it quite a bit.

By and large, I found the recipes in this cookbook pretty accurate. I did make one thing at home in which I thought the ingredient amounts were off, but other than that, the recipes turned out well.

Are the recipes in this cookbook amazing? No, but they are pretty good and they're not that hard to pull off. Plus, if you're a garlic fanatic, this book does deliver on its promises. So for those reasons, I give this cookbook my stamp of approval.

Does this cookbook receive the A&K Stamp of Approval?
A split decision. If you are a garlic fanatic, check it out, but be prepared to add your own tweaks if you really want the recipes to really pop.
Our Guest Chef
Our guest on this episode was Chef Andrea Froncillo, who runs six restaurants in San Francisco, including one dedicated to garlic, called The Stinking Rose.

Chef's Beverage

Chef Andrea brought a white wine by Nagambie Lakes called Tahbilk Marsanne (2005), a fruity unwooded wine with an acidic lemon flavour that goes well with garlic.
Flowers for this episode provided by
Balconi Floral Design Studio.
Related Links