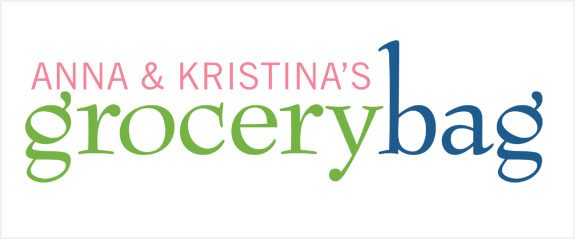 Home Cooking with Trisha Yearwood
By Trisha Yearwood
Season 4 Episode 73
Grammy-winning singer Trisha Yearwood has compiled a second book of what she calls easy-to- prepare, southern-style recipes. This is definitely not gourmet fare. It's comfort food, with a side of fries. She makes no apology for the fact that these recipes are high in sugar and processed foods, so the question is: will this book make us a little more country, or have us singing the blues?
FEATURING: Waffle Irons, Iced Tea Mixes
Our menu:

Mama's Homemade Waffles with Hot Maple Syrup
Georgia Pate
Sweet Tea
Baked Spaghetti
Chicken Piccata
Red Velvet Cake 

Featuring:

 
 
Amazon.caChapters-Indigo
Amazon.comBarnes & Noble

Anna says:
Trisha Yearwood makes no bones about it: this is not a health food book. This is comfort food, for when you don't care about fat and calories and you just want to tuck into something yummy.

Oftentimes, when I get a cookbook written by a celebrity who's not an actual chef, I wonder what this person knows about cooking that they can publish their own cookbook.

I like the feel of this book. There are lots of stories and recipes that come from friends and family, and her famous husband. It's got a real southern feel to it and it's very personal.

I made a few other recipes from this cookbook at home, including the chicken salad, which was good but not that unique. I also made the corn salsa – not bad. And the strawberry salad, which had some fried noodles on top. Wasn't sure about that one.

The recipes were all pretty straightforward, easy enough to follow and carry out. Taste-wise there were a few hits, and a lot of misses. On our cook day, the chicken piccata was good, and the waffles were delicious (use real maple syrup, not the maple-flavoured sugar recipe in the book). Nothing else wowed me, nor our guest chef.

I really wanted to love this cookbook because I like southern cooking and I love Trisha Yearwood, but for me, there just weren't enough flavorful recipes to justify all that fat and calories. I've got to take a PASS on this cookbook. It doesn't earn my stamp of approval.

Kristina says:
This book is not about healthy eating. There's a lot of rich, fattening stuff in here. Definitely comfort food!

For Trisha Yearwood fans, this book has some interesting behind the scenes stories about her and her family, and her husband Garth and what Garth likes to eat, and more. You do get a sense of Trisha's life.

If you want to take a dish to a potluck or you're having a bunch of people over, or if you want to make a big Sunday brunch, this is the book for you. It's social comfort food. There are a lot of casseroles, big one-dish meals that feed a lot of people. Most of the recipes are for at least 12.

At home I made a bunch of additional recipes from this book, including the spicy edamame dip (which wasn't that spicy) the Tennessee Jambalaya (which has no seafood in it) and some peanut butter bars, a dessert that was really over-the-top sweet.

There are a couple weird things in the book. For example, there's a red candied apple recipe in the appetizer section. Those Southerners like to mix things up!

I did like the layout of this book and the homey feel, but I have to say, I've had better comfort food; comfort food made with fresher ingredients, fewer pre-packaged goods and bigger flavour. A lot of these recipes were either too bland for me or too sweet. I'm going to have to take a pass on this one.
Does this cookbook earn the A&K Stamp of Approval?
No. While we both loved the stories and the homey feel of this cookbook, the recipes just didn't deliver enough on flavour for us to recommend it.
Our Guest Chef
Born and raised in Winnipeg, Manitoba, Park Heffelfinger has been in the restaurant business for 25 years. Park has managed restaurants in a variety of cities and countries throughout the world, from Le Select Bistro in Toronto to Le Papillon in London, England to Bridges in Vancouver. Director and co-founder of the Vancouver Wine Academy, Park is also a well-known teacher and manager in the retail wine industry.

In January 1999, Park and friend George Siu had a stopover in Memphis, Tennessee while flying home from New Orleans, and tasted their first pulled pork sandwiches. They immediately fell in love and went on to conduct extensive research at the World Barbeque Championships in Memphis. George and Park now reproduce these delicious flavours of southern barbecue at their Memphis Blues restaurants.

Chef's Beverage

For our menu, Chef Heffelfinger brought a 2011 Grand Vin De Provence Cuvee Marina from La Bargemone. This pretty rosé cuvée is a blend of cabernet, grenache, and syrah grapes and partners nicely with light meats like salmon, chicken, pork, and veal.

Chef's Recipe

Chef Heffelfinger shared his Memphis Blues sausage and corn chowder recipe with us. Comfort food at its best!
Related Links