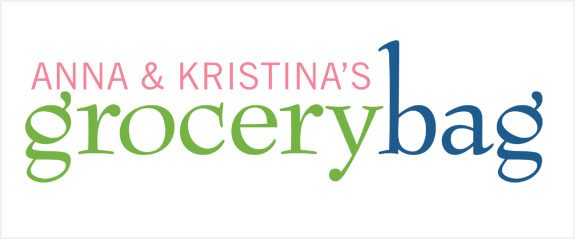 Nigella Express: Good Food Fast
By Nigella Lawson
Season 2 Episode 19
Called the Queen of Food Porn because of her flirtatious way of presenting things, Nigella Lawson has written four cookbooks that have sold over three million copies around the world. In Nigella Express, she promises fast, comforting and tasty food that is good enough to serve at a dinner party. We find out if this cookbook delivers on that promise.
Our menu:

Breakfast Bars
Roquamole
Chicken Liver Salad
Macaroni & Cheese
High-speed Hamburger with Fast Fries
Chocolate Pear Pudding

Also featured:

 
Chapters-Indigo Amazon.ca
Amazon.com Barnes & Noble

Anna says:
I was really excited to try this book because I love the way Nigella talks about food and way she presents her recipes. I also love some of the food combinations she makes and how she's not afraid to cook with fat.

Nigella is very passionate about food and cooking, and her spirit clearly comes through in the way she writes this cookbook. The photographs are amazing and make me want to cook, and eat. Ad all the recipes are very easy, so there is no need for instructional diagrams. The book itself is well-constructed and well-written. She also includes suggestions for things you can either make yourself or buy pre-made, which gives you ideas for how to make meals even faster.

I tried several recipes from the book over the course of about a month: green eggs and ham, a scallop and chorizo recipe (my favourite from this book), a green pea and mint hummus, moon-blush tomatoes, and a salad recipe with mint and goat cheese. I really enjoyed the food combinations she put together, however, I wanted more. I wanted her to go to the next level in this book. I'm wondering if the reason she didn't was to keep everything really quick.

I have cooked from Nigella's other cookbooks and I must say, this book doesn't measure up. I find that the recipes in NIgella Express are great starting points, but, at the end of the day, they're just not as good as so many of her other recipes. I was disappointed in Nigella Express. I really wanted to love it, but I was a little bit let down. But in general, I don't think express cookbooks or recipes ever deliver flavourful meals.

Also I didn't like the way the book was organized in all these weird chapters, like the get up and go chapter, the all breakfast stuff chapter, the weeknight entertaining chapter, and the razzle-dazzle chapter. It's just not that easy to follow and was hard to refer back to and find recipes that I had seen before. I would much prefer straightforward chapters, like appetizers, soups, main courses, meats, pastas, whatever.

I really had a hard time making a decision about this book. Many of the recipes in it are good, but too often they fall flat. I know she can do better, so I don't give this book my stamp of approval

Kristina says:
Everything looks so yummy in Nigella Express, I was dying to dive right on in and start making things. Plus, the pictures are beautiful and the book is really well-made.

At home I made the Brandied Bacony Chicken, the Hokey Pokey (a candied dessert), Warm Potato Salad, and Seared Salmon with Singapore Noodles. I thought the Hokey Pokey was the best. Once I started cooking the recipes, I found that they were a little overly simple. They didn't really taste as good as the pictures led you believe. The Bacony Brandied Chicken, for example, had no salt whatsoever. Maybe the salt was supposed to come from the bacon, but I just found it didn't deliver.

I do like the way this cookbook is constructed. It's a beautiful hardcover book and when you open it up on the counter, it stays open, and is very easy to read.

One thing about Nigella's cookbooks is that she uses a lot of British measurements. You need to have a good conversion chart on hand (or be able to do the math in your head!)

I think the recipes are fairly well written. However, some recipes are too simple. I'm not sure they even qualify as recipes.

I didn't like the way this cookbook was divided into odd chapter groups, like retro, rapido, against the clock, etc. You might find a salad or dessert in every chapter, but if you want to look up only desserts, where do you go? I prefer the standard chapters like appetizers, soups and salads, desserts. That way you know what section to go for when you are looking for a specific type of recipe.

In some ways, Nigella Express does deliver on its promises: the food fast part. I thought the food was okay, but I didn't love it. The recipes are lacking in flavour, so for that reason I don't give this cookbook my stamp of approval.
Does this cookbook earn the A&K Stamp of Approval?
No. Because many of the recipes just don't deliver on the "good" part of the "good food fast" promise printed right on the cover of the book, we don't give this book the A&K Stamp of Approval. However, even though this cookbook doesn't give many cooking tips or shopping tips, it may be a good beginner's cookbook to help you get started with simple, fast recipes.
Our Guest Chef
Stephan McIntyre is Executive Chef at Burgoo Bistro in Vancouver. His philosophy is all about slow cooking, which develops flavour in food. He's not a fan of shortcuts, especially if they compromise the overall quality of the dish.

Chef's Beverage

Chef Stephan brought a red wine from Italy, Selvapiana Chianti Rufina 2006 ($29.99/750ml bottle). It's a medium-bodied wine that is ideal for pairing with comfort food like pasta, soup, meat and cheese.
Related Links