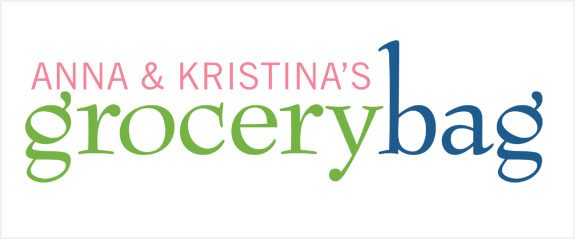 Oprah Magazine Cookbook
By Editors of Oprah Magazine
Season 2 Episode 21
From the editors of O Magazine comes this 75-recipe collection that promises something to satisfy everyone. From simple treats to luxurious yet economical meals to comfort food, this cookbook has some lofty goals, and we find out if it stands up to our cooking day test.
Our menu:

Beet Salad with Grilled Red Onions
Manouri cheese & Kalamata Vinaigrette
Callaloo
Moroccan Chicken over Couscous
Gnocchi with Fall Sage Pesto
Vermont Maple Sugar Pie

Also featured:

 
Chapters-Indigo Amazon.ca
Amazon.com Barnes & Noble

Anna says:
I couldn't wait to get cooking from the Oprah Magazine Cookbook. The pictures are absolutely beautiful, and the descriptions of the recipes are inspiring. This book just made me want to cook and eat.

I love the fact that the cookbook is made up of a collection of recipes from many different chefs, and not all professional chefs either, just regular people, like Oprah's hairdresser, Oprah's own recipe for crab cakes, Oprah's best friend Gale King has a recipe, as well as famous chef Daniel Boulud, not to mention Maya Angelou. Everybody has a no-fail special recipe, and if anybody can get you to share those special recipes, it's Oprah. I think it's a great way to present a cookbook.

I tested several recipes at home, including a beef stew, a mint and pea hummus, a salad with dried cherries and Stilton cheese, a tomato salad (which doesn't really count as cooking because it was just tomato and some bread). And the Mexican hot chocolate. Yum!

One thing I don't like about the book, and it seems like a small thing but it's really irritating, is that it doesn't sit open flat on the counter when you're cooking; the pages always flip shut and you lose your spot, which is very frustrating. I always have to find something heavy to help keep it open. My advice to Oprah and her publishers, and anyone thinking of creating a cookbook: always make sure the book can lay flat on the counter.

Though the book does assume a certain level of knowledge — for example, Kristina needed a bit more instruction on how to prepare a pie pastry — overall, this book is definitely accessible to the at-home chef. I give the Oprah Magazine Cookbook my stamp of approval.

Kristina says:
This cookbook has some big goals, claiming to have recipes for every occasion, from simple meals you can make after a busy day, to kids' food, to formal dining. And the cookbook contributors aren't just chefs. Oprah's hairdresser has a recipe in here, as does Maya Angelou, as well as a few famous chefs, including Bobby Flay. There's a real selection, including one recipe that's supposed to be Oprah's own favourite crab cake.

There are some interesting features in the book, like a section on serving suggestions for different occasions, whether it's during the holidays, or when you're entertaining guests for a snack, or for vegetarians, and even tips on wine pairings.

I was really excited to try this cookbook because I buy Oprah's magazine frequently and I love the recipes in it. Also, when she puts her mind to something, it usually turns out quite well. I had faith in Oprah and her cookbook.

I fell in love with the photographs. Everything looks so good and I loved the fact that the recipe is on one side of the page and the photograph on the other. It really makes the cookbook attractive and it makes me want to dive in and start cooking.

I made quite a few things from this cookbook at home and they all turned out really well. I made some salads, chicken scallopinni, and a braised fennel, which was incredible. I made a bacon and caramelized onion tart, which was I think the best thing I ever made in my life. I'm going to make that again. It was so good I had to get it out of the house or I was going to eat the whole thing. 

My one complaint about this book is that it does assume a certain level of cooking ability. For example, it just says make the dough (for the maple sugar pie) but it doesn't say how. I was just going based on my past experience, and obviously I needed more help.

Ultimately, I really love this cookbook. The recipes are interesting and easy to follow. I think it is a great addition to any cookbook library. I give this cookbook my stamp of approval.
Does this cookbook earn the A&K Stamp of Approval?   
Yes. We both feel the Oprah Magazine Cookbook delivers on its promise to provide a recipe for everyone and every occasion. It's simple to read, with lots of pictures, and the recipes are accessible and easy to make for the at-home chef.
Our Guest Chef
Our guest chef was Melissa Craig, Head Chef of Bearfoot Bistro in Whistler, BC, a fine dining restaurant with a great reputation.

Chef's Beverage

Chef Craig brought Pommery Champagne to enjoy with our menu. It goes great with the cheese and acidity. She also brought a bottle of Vacqueyras by Perrin + Fils (2006), a full-bodied grenache-syrah, which goes well with the spices in the chicken dish.
Related Links