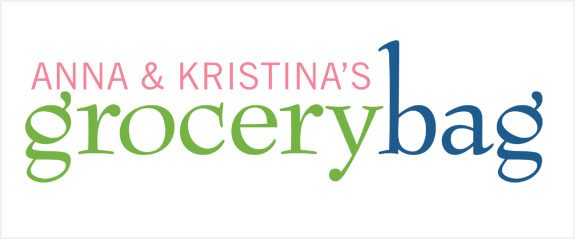 Spécialités de la Maison
By American Friends of France & Christine Schwartz Hartley
Season 3 Episode 62
Originally published in 1940, this collection of recipes from Hollywood celebrities, artists, and socialites, has recently been re-published in all its retro charm. You'll find recipes from the likes of Charlie Chaplin, Katharine Hepburn, and Noel Coward, along with such antiquated offerings as pigeon pie, liver burgers, and jellied consommé with caviar. Can these recipes deliver in the 21st century A&K Test Kitchen?
Our menu:

Lobster à la Newburg
Neptune Nonsense with New Orleans Sauce
Frankfurters with Chili Sauce
Chicken Burgundy Style
Pineapple Sherbet
Cooper River Punch

Also featured:

 
Chapters-Indigo
Amazon.ca
Amazon.com Barnes & Noble

Anna says:
This cookbook promises easy, short, no-fuss recipes that are truly fun to make, not to mention tasty conversation starters. But when I first read through this book, I wondered how to make them. So many of the recipes contain little, if any, instruction or measurements. It calls for a little bit of this and a little bit of that. I wasn't sure how it would all turn out.

In addition to the recipes we made on our big cook day, I tested several extra recipes at home as part of the overall test of the book. I made Italian spaghetti, coq au vin and crumpets. The crumpets were okay. The other two…not so much.

The book is full of recipes that call for prepared sauces and dips using mayonnaise or sour cream. And lots of cooking in butter. It doesn't even tell you how much – just fry it up. A sign of the times, I suppose.

Graydon Carter, the editor of Vanity Fair magazine, wrote the forward to the current edition. He points out that the dishes are not necessarily healthy by today's standards, but a lot of the contributors lived well into their nineties. I thought that was a good point. Maybe we are all a little uptight about the things we eat today. Maybe sometimes you just have to have a drink, eat some butter, and have some fun.

While I did enjoy being taken back in time to old Hollywood and reading some of the stories, I don't think that many of these celebrities were so great in the kitchen. If you are a Hollywood history buff or are interested in reading about the way some people used to eat, maybe this book is for you. It's definitely an interesting read. It reminds me of parties that my parents used to have. Let's just say I'm glad I wasn't an adult in my parents' era! I have to take a pass on this book.

Kristina says:
On the outside and flipping through the pages, this cookbook is so cute with all its retro images. I loved that a lot of the recipes come from famous old school celebrities like Katharine Hepburn, Charlie Chapman, Salvador Dali. Is this really what they used to cook?

It is interesting to read how people back in the 1940s ate, and it did make me appreciate the different cooking styles and all the fresh ingredients we have available today.

In advance of our big cook day, I made a few additional recipes to test this book at home, including the lentil soup, the oatmeal cookies, and the pecan pie. They were all slightly odd. Let's just say I had to do a lot of my own finessing to make some of these recipes work out. 

Most of the recipes in this are barely a paragraph long. It's like: "Mix all the ingredients." That's about as much instruction as you are going to get. There were also some old school measurements in the book, but thankfully it had a conversion chart at the back. One gill equals a quarter of a pint. A pint is two cups, etc. However, in other cases, a recipe called for a bottle of this or that. Well, how much is a bottle? You can bet it's not the same size now as it was back then.

Even though this book is a new edition from when it was originally published in 1940, I don't think they made any updates or amendments to the quantities or the ingredients. If they had done that, it would have been a lot easier to follow.

On our cook day, I was embarrassed to serve our menu to our guest chef. It was all pretty bad except for the pineapple ice cream. He came all the way from Hollywood for some frozen juice! Quite sad, really. I don't think he'll ever want to talk to us again.

This book is more of a quaint, historical artifact than a cookbook many people will want to cook from today. There isn't a lot of instruction; some ingredient quantities aren't even listed! You kind of have to make things up as you go along. But the biggest knock against it is that a lot of the recipes just aren't very good. Not at all. So I am going to have to take a pass on this one.
Does this cookbook earn the A&K Stamp of Approval?
No. If you're looking for a nostalgic trip through old Hollywood, this book is a great read for the stories and illustrations. However, the recipes are frozen in time, just like the fruit pieces in those Jell-o moulds we used to partake of as kids. We just don't think that it's a realistic collection of recipes for today's palate.
Our Guest Chef
J. P. Amateau brings an interesting and varied background to his cooking career. Before entering the world of food, J. P. followed in the footsteps of his father, writer/director Rod Amateau, and became a Hollywood stuntman. He worked on the movie "Sunset" with Bruce Willis and James Garner, "Pee Wee's Big Adventure," and many movies for television.

In true Hollywood fashion, J. P. augmented his income by working as a waiter. He then trained at the prestigious Culinary Institute and went on to work in Dijon, France as well as a number of notable kitchens in the United States.

With annual trips to Thailand and extensive culinary excursions throughout Asia and Europe, J. P. brings a world of flavor to every dining experience. He approaches food and life with zest and a great sense of humor. "It makes everything taste better," he says.

Read more about J.P. Amateau and Musso & Frank Grill in Hollywood, California. 

Chef's Beverage

Chef Amateau brought a 2009 Louis Latour Bourgogne Chardonnay ($20.99/750ml). Louis Latour is one of the oldest and most famous winemakers in Burgundy, France. This rich, buttery chardonnay pairs well with our menu's rich, creamy chicken and lobster recipes.

Chef's Recipe 

Even though we could barely make a meal out the the dishes we served to J.P. Amateau, he was super generous and shared with us his special Beef Wellington recipe. Great for those chilly winter evenings!
Related Links