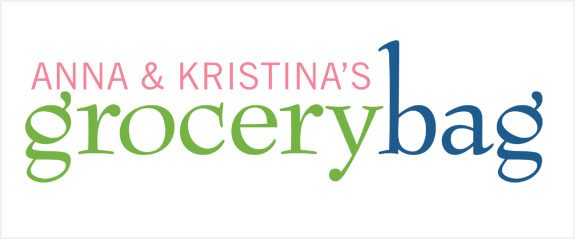 The Cake Bible
By Rose L. Beranbaum
Season 2 Episode 29
From the woman who wrote her master's thesis on the effects of sifting on the quality of yellow cake, The Cake Bible is a scientific exploration behind melting chocolate, preheating ovens, the merits of sifting (or not), and more. With very precise, detailed instructions, we find out if this book should be left to the pros.
We made only one item on this show, a Dotted Swiss Dream Cake (3 tiers), but a lot of recipes went into the final product:

A 3-Tier White Wedding Cake
Syrup (triple batch) flavored with Barack Palinka, apricot brandy, or framboise
Fruit Mousseline
Lemon Curd
Classic Rolled Fondant flavoured with Rosewater
Royal Icing (triple batch)
Marzipan (roses)

Also featured:

 
Chapters-Indigo Amazon.ca
Amazon.com
Barnes & Noble

Anna says:
My first impression of this book? Oy vey! It's going to be a doozie!

I tried a few recipes at home but basically I spent most of my time reading the book and trying to absorb all of the lessons before our big wedding cake challenge. At home I made a cheesecake, which was yummy, and a chocolate cake, which was also pretty delicious.

I thought the pictures and diagrams were helpful, especially the diagrams. And of course, the pictures helped me see what I was going for. It's already a huge book, so they didn't include pictures for everything, however.

One of the things I would add to this book is a fabric bookmark. (Joy of Cooking has one.) Because it's a big book, it closes by itself a lot, so a bookmark would make things easier. The recipes in this book are very well-written. The instructions are intricate and detailed. For baking, and especially this kind of meticulous work, you need those instructions. Plus, this book is full of additional useful tips and insights, baking tips, advice, and shopping tips. I love the little section on tools that you'll need, with its great little diagrams so you know what you're looking for at the store. All that information makes a big difference to your preparation, process, and final product.

The recipes I tried were very tasty. The cakes weren't dry. The lemon curd, the mousseline, the icing, and all those specialty items were very tasty.

This book promises to deliver great cakes for both professionals and passionate amateurs alike. Through its recipes, detailed instructions and all the extra tips and tricks, it definitely delivers on its promise. I give The Cake Bible my stamp of approval.

Kristina says:
This cookbook promises easy-to-follow recipes for a three-tiered wedding cake (among others) and decorating instructions for professionals and beginners.

When I first cracked this cookbook, I was slightly overwhelmed. It really is an encyclopedia with everything you need to know about baking. The author takes her craft so seriously that it can be a little intimidating. She focuses so much on her recipes, the ingredients, and the measurements, insisting everything has to be so precise. It can be a little bit scary if you don't have a lot of experience baking.

What I liked about the cookbook is that there are some easy recipes, and also a lot more difficult recipes (like the wedding cake we made on the show, for example!) On my own time I stuck to the easy ones, naturally. I made a Chocolate Oblivion Torte which I took to a dinner party and I was the rock star of the party; it was amazing! I also made Chocolate Lover's Angel Food Cake as a birthday cake for my boyfriend, and he really liked it. And I made the zucchini cupcakes, which were really more like muffins. They were good too.

The recipes I tried at home were easy and they turned out really well, so I was quite hopeful when we went into cook day and started to make our wedding cake that it wouldn't be as scary as it looked.

The cookbook has a few really nice pictures of the various cakes and some helpful diagrams. It would have been nice to have a few more pictures, but then the book would have been huge. Plus, a lot of the recipes are for just the basic cake, and then many additions to enhance the basic cakes, they probably felt there was no need for all those basic pictures.

This is such a big cookbook that it's hard to lay open; it doesn't lie flat on your counter. And when you're baking and flour's flying everywhere, the last thing I need to worry about is what page am I on.

I thought the recipes in this book are very well-written. There's a lot of extra information explaining why you're doing certain steps and how to do them correctly. It was really helpful.

The Cake Bible promises to be your magic wand to help you bake the cakes of your dreams. It really is a bible. There was so much information about ingredients, how to's and the science of baking. The recipes are good and fairly easy to follow. And if it can teach Anna and I to bake an actual wedding cake, then it truly is a miracle. I give this book my stamp of approval.
Does this cookbook earn the A&K Stamp of Approval?
Yes. Even though we came close to out-challenging ourselves by making a real wedding cake for a real bride on her wedding day, we both feel The Cake Bible is a definite buy for people who like baking cakes, both professionals and amateurs.
Our Guest Chef
Our rosette-making lessons were courtesy of cake designer extraordinaire Sylvia Weinstock, who also sampled our final cake and judged our efforts.
More images from our rosette-making lessons are on our Flickr photostream.
   Related Links:
Related Links