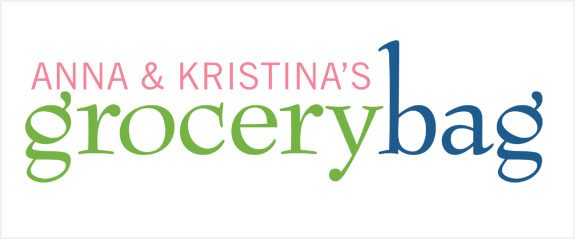 The New Lighthearted Cookbook
By Anne Lindsay
Season 1 Episode 8
This book is all about heart-healthy eating and cooking and is endorsed by the Heart and Stroke Foundation of Canada. We examine this cookbook to see if these low-fat alternatives are as delicious as they are healthy.
Our menu:

Oatmeal Bread
Hamburger Patties
Cucumber Relish
Broccoli & Mushroom Dip
Stuffed Zucchini
Tofu Alfredo
Curry Chicken Crêpes
Blueberry Flan

Also featured:

 
Amazon.ca
Chapters-Indigo
Amazon.com Barnes & Noble

Anna says:
I tested recipes from the New Lighthearted Cookbook for several weeks. Overall I found the recipes were pretty easy to follow. I had no big disasters. It's clearly aimed at people who want to eat healthier and learn how to eat healthy, so I do think it hits the mark in that way.

But I have to say, in general, this book is not that inspiring. It's not that sexy. There's lots of good health information, but it's all written and presented in a very clinical way, in my opinion. In a cookbook, I would appreciate more pictures. And, in general, these recipes could've been made more flavourful by recommending fresh and seasoned local ingredients, by adding more herbs and spices to the recipes.

Plus, many recipes called for white flour. Why not use whole wheat flour if you're trying to be healthy? Another ingredient used in a few dishes was plain white vinegar, but when there are so many other, more interesting vinegars like cherry vinegar or red wine vinegar, why use plain white?

While there is some really good health information in the book, I think it can be presented in a more fun and interesting way. Overall, the book was kind of boring and the recipes bland. I don't think healthy cooking and healthy eating needs to be boring or bland.

So for all those reasons, I give this book a pass.

Kristina says:
I'm always looking for ways to introduce more healthy food into my diet so I was quite excited to try this book out. There is a lot of information about healthy eating here, which is good for people who are trying to introduce healthy habits into their lifestyle.

But I found that much of what I made, both at home and on our cook day, really wasn't that exciting. It was okay, but nothing memorable. In general, I found the recipes quite bland. And if you're trying to eat more healthful, bland is a definite deterrent.

I give this book a pass; it doesn't get my stamp of approval.
Does this cookbook earn the A&K Stamp of Approval?
No. We cooked up a collection of healthy eating recipes to see if they offered the same flavour and excitement as their less-healthy counterparts. Unfortunately, our guest chef didn't like many of the dishes, and neither did we.
Our Guest Chef
Our guest chef judge was Eric Arrouze, a five-star chef who now offers cooking classes online. With a passion for travel and cooking, Chef Arrouzze found himself working in esteemed kitchens from France to Montreal, and finally found his destiny in Vancouver as a chef and instructor. In June 2009, he launched onlineculinaryschool.net.
Chef's Beverage
Chef Arrouze brought a fruity zinfandel he thought would go well with our meal. Peachy Canyon 2006 Incredible Red, Paso Robles Zinfandel, $24.99/750ml bottle.

Chef's Recipe

Chef Eric shared his recipe for Tuna Tartare with Avocado & Shitake Mushrooms with us.
Related Links