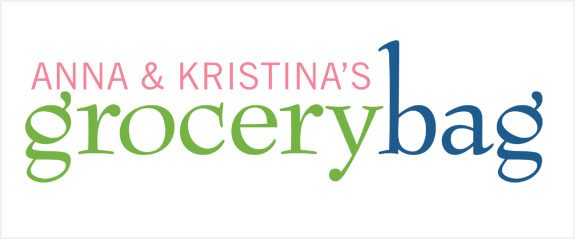 The Pleasures of Cooking for One
By Judith Jones
Season 3 Episode 54
According to author Judith Jones, one doesn't have to be the loneliest number at the dinner table. In fact, it can be downright decadent. An accomplished chef herself, Jones has worked with some of the world's greatest chefs, including James Beard and Julia Child. Can this cookbook really make cooking for one pleasurable?
Our menu:

Beef Bourguignon
Veal Kidneys in Mustard Sauce
Beef and Kidney Pie
Steamed Lobster
Cheese Soufflé
Biscotti

Also featured:

 
Chapters-Indigo Amazon.ca
Amazon.com Barnes & Noble

Anna says:
I really enjoy cooking for myself. It's a time when I can relax, focus on the food, and experiment with different dishes. I turn on the music, open a bottle of wine and, really get into it.

I love the idea of this book. It's an untapped niche. Most cookbooks are for four or six or eight people, but in many big cities, a vast majority of people live alone. The concept is great.

In advance of our big cook day I made several additional recipes as part of the overall test of this cookbook. I made a fennel, apple and walnut salad, a meatloaf, farro with roasted vegetables, and peanut butter cookies. Those were yummy.

I like that this book really celebrates the whole idea of honoring yourself with a great meal, going the extra distance for something a little more special just for yourself because you deserve it. I agree whole-heartedly with that theme, why should you be eating a boring meal just because you're alone?

I also like that the book is compact. There are some pretty good pictures in it and the recipes themselves sound tasty. It's full of many traditional recipes, things like bouillabaisse, lobster bisque, roasted chicken. Everything seems quite approachable and the instructions are well laid out and easy to follow.

I do find that the book is targeted somewhat at an older audience, and there's nothing wrong with that, but I do wish it was more modern, a bit younger in its presentation. That is probably my biggest criticism of this book.

When I first looked at this cookbook it made me feel a bit lonely so I wasn't so sure about it. But then I realized this is the way I cook at home anyway. I love the approach of celebrating yourself, honouring yourself with a wonderful meal. And the fact of the matter is, many, many people live alone, so why not devise recipes specifically for those people?

This cookbook really fills a niche, and many of the recipes were delicious. It's a charming book and I give it a BUY. This cookbook gets my stamp of approval.

Kristina says:
I have to admit I'm a bit lazy when it comes to cooking just for me. I open a pre-packaged salad, a can of soup, or I make a sandwich. It's kind of sad.

When I first started reading this cookbook, I wondered if I really would cook all this food just for myself. The recipes are definitely not the typical things that I would cook for me alone. There are stews, lobster, soufflés, all kinds of desserts. My extent of actually cooking for one is maybe an omelette, and that would be pushing it.

In advance of our big cook day I made a few recipes at home, including a wild rice pancake, the penne with tuna, a frittata, and some really nice oatmeal cookies. Everything was pretty darn good.

The message of this cookbook is that just because you live alone, it doesn't mean you shouldn't eat well. And I think a lot of people that do live alone, myself included, get lazy when it comes to mealtime. Us singletons need to take better care of ourselves! But it is really hard to find good recipes for just one person. Sure you can take an average recipe make it and have leftovers for a week or you can try to do the math and cut the ingredients in half or a quarter, but that's just opening the door to mistakes.

The concept of rounds in this book really appeals to me. In the first round, you make a dish. In the second round, you turn it into something else. In the third round, it's becomes something else completely. I think that is brilliant because, as a single person, I eat too many leftovers and I get sick to death of them.

This book is cute and small; delightful is the word that comes to mind. I really like this cookbook's message: even people who live alone deserve to eat well. It definitely inspired me to look beyond my cupboard and that boring can of soup. I like the recipes and the way they are written. They are simple and easy to follow. Most importantly, they are tasty. I definitely give this cookbook a BUY. This cookbook gets my stamp of approval.
Does this cookbook earn the A & K Stamp of Approval?
Yes. As singletons ourselves, we really like the concept of this book as a whole, and Judith Jones brings some unique ideas to the table. If you're a family of one (or even two) and are tired of boring meals from a can, bag, or freezer, this book is a great one to have on your shelf.
Our Guest Chef
Quang Dang, executive chef of Metropolitan Hotel Vancouver's Diva at the Met, brings his Cascadian cuisine to the table with a contemporary flair. Having worked in some of Vancouver's most acclaimed kitchens, he completes a full circle by returning to the Metropolitan, the place that he started his formal training to become a chef. While Diva has long been a champion of locally-sourced, seasonal cuisine, Chef Dang has brought even greater influences of sustainability to the restaurant, supporting sustainably-harvested seafood, local farmers and hand-crafted ingredients from the Cascadian region.

Read more about Chef Dang at his restaurant website.

Chef's Beverage

Chef Dang brought a 2008 Blue Mountain Pinot Noir ($24.90/750ml) to enjoy with our menu. A pinot noir can be opened young, but for a deeper, more complex flavour, you can let it age up to seven years.

Chef's Recipe

Chef Dang shared his cider-braised pork cheeks recipe with us!
Some products and services provided to
Anna & Kristina's Grocery Bag courtesy of:
Related Links