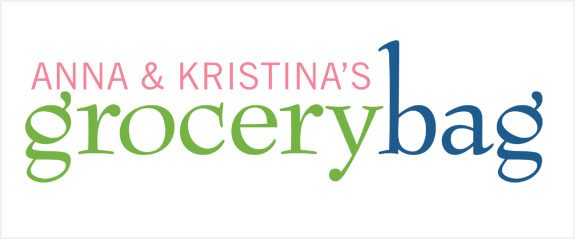 The Ski House Cookbook
By Tina Anderson and Sarah Pinneo
Season 3 Episode 59
The Ski House Cookbook features 125 recipes including classic party fare like fondues dips and hot drinks, as well as hearty dishes like pasta, stew and roasted meats. The authors promise it won't snow you under with long prep times, and that means less time in the kitchen and more time on the slopes. We like that part! But will this cookbook deliver on taste?
Our menu:

Glögg
Coq au Vin
Brussels Sprouts
Cheese Fondue
Roast Beef Blue Cheese Rolls
Sticky Toffee Pudding

Also featured:

 
Chapters-Indigo
Amazon.ca
Amazon.com Barnes & Noble

Anna says:
As much as I love a great day on the slopes, there's nothing better than a well-earned après ski. When I first got this cookbook I was hopeful because I love the concept. Fondue, chili, desserts. I love comfort food and I love après ski more than just about anything in the world. 

However, reading through some of the recipes, they just looked too simplistic. I was worried there wouldn't be enough flavour. But on the other hand, the recipes in this book are simple on purpose, so that means it's a good choice for somebody who has just come in from a long day on the slopes.

In addition to the recipes we made on our big cook day, I tried many other recipes as part of our overall test, including kettle corn, rigatoni with sausage, brownies, which we were delicious, and sautéed spinach. There were some hits and misses.

One feature missing from this book is prep times. I like when that's included because it allows you to skim through a book and quickly find recipes that you have time to make.

I love anything with cheese fondue, bread, vegetables, fruit — green apples, yum — and you don't fill up as fast as with bread. And when you have vegetables you get all your nutrients. Cheese makes everything better, and no, I don't work for the cheese board!

But the fondue was such a disappointment, and for me to say that I don't like something made up of melted cheese, you gotta know it was really bad. I think the lemon juice was a big mistake.

The coq au vin recipe didn't have enough sauce. It called for reducing the sauce for a further eight minutes, but I skipped that step because it would have been completely dry. The recipe doesn't call for enough liquid in the first place.

I think the Brussels sprouts were the hit recipe of the day. Even though they weren't perfect, they were very good. I am telling you, you have got to get into Brussels sprouts. They rock. Roast them though, don't boil them.

I really like the idea of this cookbook; I like the thought of the revival of these sorts of kitschy yet classic après ski dishes. The problem that I had with this book is that the recipes are too simple and you can get them just about anywhere on the internet for free. They just don't go far enough on flavour for me to recommend this book. Sadly, I don't give this cookbook my stamp of approval.

Kristina says:
I've been skiing since I was seven, so let's just say it's been a long time. I've actually been coming to Whistler since before there even was a real Whistler. There was no village back then; it was just a garbage dump where bears congregated. But I still loved it!

Today, Whistler, BC is one of the premiere ski destinations in the world. It has so much vertical, so many runs, not to mention great restaurants (including Araxi, a must-visit), hotels, and nightlife. If you like skiing, Whistler is the place to be, and the place to test an après ski cookbook.

Après ski the best time of the day. When you're finished on the slopes, you come into the pub or the cabin and get all warm. You have a nice drink and reminisce about the great time you just had on the mountain. Or you jump into the hot tub to ease those aching muscles.

This cookbook is all about simple comfort food, and when I first read it, I was a little worried that it might be too simple. While no one wants to come home after a long day on the slopes and spend the rest of the night in the kitchen, I was really looking forward to finding recipes that stand out, that you can't find anywhere else.

I do like some of the more kitschy aspects of the book, the photographs, and I also like the rating system for the recipes. Rated according to the ski hills: easy, intermediate and black diamond.

In addition to cook day, I also tested several other recipes at home, including the sour cream muffins, the white chicken chili, which was okay, the creamy tomato soup, and hot cocoa. It was all pretty standard stuff.

Even though après ski is traditionally the time when hungry skiers like to pig out, this cookbook also provides recipes for hearty breakfasts and quick lunches to take on the slopes with you. And there are helpful tips on cooking at higher altitudes, as well as for using a slow cooker.

If you are a beginner chef who hardly has any cookbooks, and who owns or often visits a ski chalet, then maybe this cookbook is for you. But for the rest of us, I just found these recipes aren't unique enough; you can find them in so many other places in better variations. So I am taking a pass on this one. This cookbook doesn't earn my stamp of approval.
Does this cookbook earn the A&K Stamp of Approval?
No. We both felt that the recipes in this cookbook didn't stand out enough for us to recommend it to others. If you've never made any of these dishes before and need some après ski inspiration, this cookbook may be a good place to start. But for seasoned cooks and après ski aficionados, we don't feel it delivers.
Our Guest Chef
One of the country's leading chefs, James Walt continues to inspire both his contemporaries and his guests, creating compelling regional cuisine based on local, sustainable ingredients.

His impressive culinary career spans some of British Columbia's leading restaurants and his appointment as executive chef to The Canadian Embassy in Rome, an experience that has shaped the way he cooks today. "The European market culture has inspired me to cook even more locally and seasonally," he says. "There, if it's not local and in season, it's simply not served. Everything is sold at its prime so you're able to shop daily and be creative and spontaneous." Now living in the heart of Pemberton's farming community, Chef makes regular farm visits where he personally selects the freshest local ingredients to feature on Araxi's menu.

James is Whistler's only chef to cook at the celebrated James Beard House in New York City, where he has performed three times. In 2000, he moved to Vancouver to open sister restaurant Blue Water Cafe, winning rave critical and popular reviews. James was pivotal in establishing the restaurant's acclaimed reputation during his three-year tenure. Now, back at the mountain as Araxi's executive chef, he debuts his compelling regional cuisine nightly at Whistler's premier restaurant.

Chef's Beverage

Chef Walt brought a 2006 See Ya Later Ranch Pinot Noir ($22/750ml) to match the earthy flavours of our browned chicken and wine, and a 2009 JoieFarm Riesling ($23/750ml) to cut through the cheesy fondue.

Chef's Recipe

Apres our apres-ski, James Walt shared with us his dessert recipe for lemon tart with raspberry coulis. Zing! 
   Anna & Kristina's Closet
Related Links