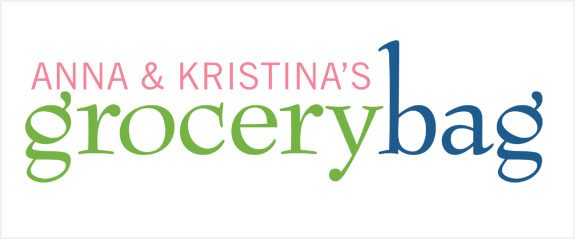 Where People Feast: An Indigenous People's Cookbook
By Dolly and Annie Watts
Season 3 Episode 51
We go on a culinary journey to explore traditional methods for gathering and preparing the food of Canada's pacific northwest indigenous people. "Where People Feast" is one of the only indigenous cookbooks on the market, in fact, taking the bounty of the land and sea for inspiration. It's a cookbook filled with tradition. Will it stand up in the A & K Test Lab?
Our menu:

Buffalo Hominy Corn Chowder
Stir Fry Herring Spawn on Kelp
Just like Grandma's Bannock
Indian Tacos
Poached Half-Smoked Wild Salmon
Gitsegukla Wedding Cake
Pine Needle Tea

 Also featured:

 
 
Amazon.ca Chapters-Indigo
Amazon.com Barnes & Noble

Anna says:
I was very excited about the idea of this book because it's not a cuisine we hear much about. There aren't many restaurants or cookbooks in this genre. My first impressions of the book were positive. I like many of the ingredients; there's a lot of fish, especially smoked fish, featured in many recipes.

The recipes themselves are mostly simple. The ingredients, however, are not necessarily easy to find because they're different. But we were willing to track them down because we wanted to experience this new-to-us cuisine. I also enjoyed reading the historical aspects and cultural stories the authors included. I found them relevant to me as a Canadian.

There are a few weaknesses with this book, unfortunately. First, photographs: there aren't many and they don't correspond with the recipe on the same page. Also some of the techniques are not fully explained and I could've used more tips for things like smoking a fish. In many ways this book feels like a first draft.

The 'Ksan Village, where we traveled to find some of our ingredients, was such a welcoming place. They were happy to have us, to cook for us, and to teach us how to smoke fish and to fillet. We learned all about salmon. It was a great place to hang out away from the bustle of the city. A very serene change.

I really wanted to love this book. I do love the idea of it, and some of the things I learned about this cuisine are amazing. However, I do feel that this is a first draft cookbook. I think too many of the recipes fall short. I truly hope there's a second.* I'll definitely buy the next edition. But for this first edition, I have to take a pass. Unfortunately, this cookbook doesn't earn my stamp of approval.

Kristina says:
My first impression of this cookbook was that the recipes seemed fairly simple with just a few ingredients and steps. In advance of our cook day, I also made the lemon butter halibut, the zucchini corn medley, a new potato salad, and cranberry and hazelnut cookies. The cookies were really good and I'm going to make those again. And super easy too!

One of the strengths of this cookbook is that it introduces some new foods to the table. There's a lot of wild game, different kinds of fish, different oils. I also liked the stories about traditional foods, and their family. For example, the wedding cake story. It brings flavour and context to the recipes.

There aren't many pictures in this book and not much information in the recipe instructions. Some recipes are only a few sentences and that's it. You're kind of on your own.

There were a lot of interesting recipes and ingredients in this book that I was looking forward to trying. I loved the chance to smoke my own salmon with the help of the experts up at 'Ksan village.

And while some dishes were okay, I found a lot of the recipes had too many flaws.* The bannock bread was too dry, the soup didn't have enough liquid in it, the cake was extremely dry. The recipes just need a bit of a re-working. I'm going to have to take a pass on this one.
Does this cookbook earn the A & K Stamp of Approval?
No. We both enjoyed reading this book and learning about the cuisine, but the recipes themselves need some revision. We look forward to an updated edition* of this cookbook.

*Note: (August 2011) Since Where People Feast was featured on our show, the publishers have updated the cookbook to include corrections from the authors that didn't make it into the first edition. See the note from the author below in the comments section. We look forward to seeing the new edition!

More information at www.wherepeoplefeast.com
Our Guest Chef
A Métis of Cree Nation and French decedents, Ben Genaille was born in Russell, Manitoba. Moving to the West Coast in 1983, he learned his trade at some of Vancouver's best: Le Crocodile, Picclo Mondo, Bianco Nero and the Mandarin Hotel to name a few. With more than 28 years' experience as a chef in Vancouver, Ben has more than earned his stripes.

His greatest passion is what Ben calls "Kanata Cuisine" utilizing Canadian First Nations produce, products and ingredients to prepare traditional foods with contemporary methods and presented with modern flair.

Ben was an integral part in last year's 2010 Olympic Games in Vancouver, spearheading the aboriginal cuisine components. Ben currently holds the position as head of the Vancouver Community College's Aboriginal Culinary program, which he founded in 2008.

Chef's Beverage

Chef Genaille brought a 2006 Peter Lehmann Barossa Semillon ($15.99/750ml) to go with our menu. The crisp, dry semillon grape is great for smoked salmon dishes.

Chef's Recipe

Chef Genaille shared with us his clay-baked squash soup recipe!
Anna & Kristina's Closet
Since we get so many questions about our wardrobe, we're trying something new. Here is some information about our outfits on this episode!
Related Links