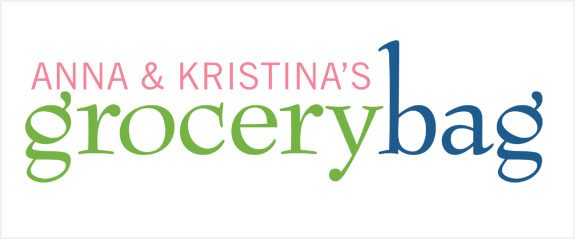 Whitewater Cooks With Friends
By Shelley Adams
Season 4 Episode 77
Full of simple fresh recipes dedicated to friends and family everywhere, author Shelley Adams says you don't have to be a trained chef to make healthy, delicious and fabulous food. Can we create summer sizzle or will storm clouds move in to spoil our party?

Anna says:
Just flipping through this book, I was excited to get cooking. All the photographs of people together, gathered at the end of the dock just made me think of summer entertaining with friends and family. I really wanted to get going.

I made several other recipes from this book at home as well, including the Hanna Banana Bread, the Nicoise Salad, the Tuscan Bread Salad and some White Bean Soup. Everything turned out well and the recipes were easy to follow.

I didn't really like the way the recipes were laid out because it wasn't always clear what to do. I could have used a bit more instruction too.

I did find this cookbook somewhat outdated. I've seen a lot of similar recipes before. But I have to admit, they are crowd pleasers. They stay around for a reason.

I always say if a cookbook has one or two recipes that are knockouts, that I know I'm going to go back and cook again, I will recommend it. In this cookbook, the ribs and the chicken were definite winners, and most of the other recipes did not disappoint. I give this cookbook a buy.

Kristina says:
I got very excited looking through this cookbook. Everything looked good. I wanted to make it all. I wanted to start cooking right away and that doesn't happen to me very often!

I made a lot of additional recipes from this book at home, including a pizza with roasted garlic and artichokes, delicious, An ancient grains and edamame salad, loved it, a broccoli salad, which was okay, but the recipe seemed geared toward getting kids to eat it. And also some sickly, sweet, delicious lunchbox cookies. Yum!

This is my kind of cookbook. With the exception of the Jewelled Salad we made on cook day, I liked everything I tried. The recipes aren't overly difficult, the food is really flavourful, and it's definitely elegant enough to serve to company. I give this book a BUY.
Does this cookbook earn the A&K Stamp of Approval?
Yes. This book does as promised – helps you make delicious, fabulous food. The recipes are great for entertaining, both for small, casual summer parties, or for larger or more elegant events. We'll definitely be making the chicken and ribs again too!
Our Guest Chef
 
Anthony Sedlak discovered his love of food on top of a mountain – Grouse Mountain to be exact. When Sedlak was the young age of 13 he took a job in a cafe at the ski resort in Vancouver, Canada and had since never wanted to come down from his cooking peak. After completing a Culinary Arts program and a four-year apprenticeship, Chef Sedlak went to Europe and worked his way up to executive sous-chef at La Trompette, a Michelin Star restaurant in London. In 2006 he competed in and won Food Network's Superstar Chef Challenge and went on to host four seasons of the series The Main, with his complementary cookbook becoming a national bestseller.

Sadly, shortly after taping this episode, Anthony Sedlak passed away. With his charismatic and energetic personality, he accomplished a great deal in his 29 years. He hosted his own TV series, authored a best-selling cookbook, and opened a restaurant. He will be missed.

Chef's Beverage

Anthony Sedlak brought a 2011 Dirty Laundry Pinot Gris to enjoy with our summer menu. Pinot Gris is light, crisp, & lively, perfect for a fresh summer dishes.
Some products and services provided to this Anna & Kristina's Grocery Bag episode courtesy of:

The BBQ Shop
Related Links