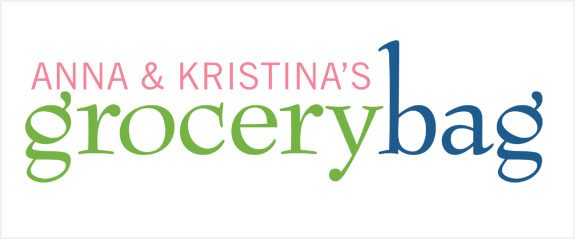 Chef's Recipe: Eric Arrouze's Asian-Style Tuna Tartare with Avocado & Shitake Mushrooms
Chef Eric Arrouze was our guest for Anna & Kristina's Grocery Bag episode featuring The New Lighthearted Cookbook. He shared this delicious recipe with us after he taste tested our menu.
Ingredients
1 shallot, peeled and finely chopped
2 cloves garlic, peeled and finely chopped
2 limes, freshly squeezed
4 green onions
¾ of a tomato, diced
¼ of a tomato cut into small julienne
1 lb of Ahi tuna
1 tbsp olive oil
½ tsp sesame oil
2 tsps light soy sauce (50% less salt)
Salt and freshly ground pepper
1 avocado
Radish sprouts to decorate
1 lb of ice cubes
12 shitake mushrooms, stems removed
1 tbsp olive oil
¼ cup of cold water
Preparation
For the tartare
Wash, clean, and chop the shallots. Set aside. Peel, cut garlic cloves in half lengthwise and remove germs. Chop finely and reserve for later use. Squeeze the limes and set them aside. Wash the green onions, trim off the roots and the green parts. (We are using mostly the white part here). Starting halfway from the root and going up to the green, split the onions with a knife.
For garnishes
Using a needle, split each sliced layer so that it ends up resembling a flower. Plunge all 4 flowers into a bowl of ice-cold water for some time. The longer they remain in the ice water, the better they curl.
Finely chop the remaining green onions until you obtain up to a ¼ cup. Reserve them.
Cut off shitakes stems. Using a pairing knife, make a cross on the cap of each mushroom. In a pan, sauté the shitakes in a tablespoon of olive oil. Cook on medium heat for 2 minutes.
Add salt, pepper, soy sauce and ¼ cup of cold water to the pan and cook for 2 more minutes or until soft. Remove from the pan and reserve.
Wash and core the tomato. Cut into quarters. Remove the seeds, and dice ¾ of the tomato. Cut the remaining in julienne. Reserve.
Chop the fish: Chop the tuna and reserve in a non-reactive bowl set on an ice bath.
Add diced tomato, chopped garlic, chopped shallot, chopped green onions, ¼ cup lime juice, 1 tbsp olive oil, ½ tsp sesame oil, 2 tsps light soy sauce, salt and freshly ground pepper. Mix well.
Just before serving: Quarter and peel the avocado. Then cut each quarter into half again. Brush the avocado slices with the remaining lime juice, thus preventing them from turning brown.
To shape, place a stainless ring on a plate. Fill in the prepared tuna. Gently remove the ring. Garnish with a slice of avocado and some julienned tomatoes on the top. Cut a few cubes of avocado and place them around the tuna. Add 3 shitakes, a few radish sprouts and 1 onion flower.
Food safety tip: Freeze the tuna overnight. The next day, transfer it to the fridge and leave it to defrost gradually.
Serve immediately.