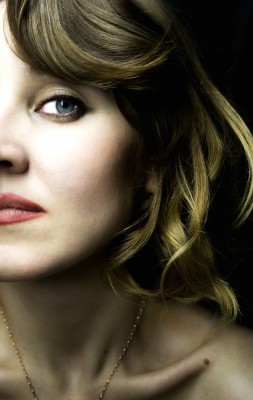 Hair Mousse
Many different hair products on the market promise fuller, more manageable hair. The trick is finding products that will enhance your style and make your hair look its best, without weighing it down. We take a closer look at mousse to find out which makes our hair stand out best.
The Basics
Hair mousse holds without leaving your hair feeling sticky, and it spreads evenly through your hair without clumping. Its hold is similar to a gel but with a softer, more natural feel. 

Hair mousse is available at drugstores and beauty salons.

There may be a benefit to spending more at a salon: your stylist can use the product on your hair and you can see how it performs. 

If you don't like spending that much on hair products, experiment with drugstore brands – there are lots of good options on the shelves. It may take some trial and error, but once you find one you like, you could save a bundle.
Hair Type
If you have fine hair, choose a lighter hold mousse. 

Thicker hair needs a stronger hold. If you're looking for a stronger hold, avoid products with silicone – they make your hair shiny and smooth but leave your hair slippery and less manageable.

The types of hold can vary from product to product; one strong hold brand may be another brand's medium, so you may have to try a few to get just the right hold for your hair. 
All hair products contain the same basic ingredients: styrenes, acrylics, different kinds of polymers and vinyl acrylics. How stiff and how much hold it gives you depends on how much of those ingredients are in a given product. 
Other Considerations
Some brands claim to protect your hair from the damaging effects of the sun with built-in sunscreen. Beware, however, since SPF will leave your hair less responsive to the product and feeling awful. And whether they actually work or not is also questionable. 

Products that contain lanolin or jojoba may do a better job protecting from the sun's harsh rays while keeping your hair looking its best.

Remember that while mousse might work on your hair currently, a style change may require a different product. Your hair also changes over time and will respond differently to different products and styling techniques. Mousse might be the answer for you today but you may end up needing some different hair products down the road. 
TEST CRITERIA
We asked some hair styling students to test the following mousse products on some of their fellow students. 
DOWN UNDER NATURALS (Drugstore): 28¢ per oz. 
L'OREAL DESIGN MOUSSE (drugstore): $1.20 per oz. 
PAUL BROWN (salon): $2.13 per oz. 
PHYTO (salon): $4.70 per oz. 
Results
The Phyto salon brand was the favourite of our hair styling students. They liked it for its lightness, shine and great control. 

With Anna's harder to control hair, Phyto was her first pick too. 

Kristina liked the other salon brand a little better. With her fine hair, the Paul Brown gave her the control and volume she looks for in a mousse. 
OUR TOP PICK
We chose the two most expensive products featured, Phyto and Paul Brown, but most women will agree that for great hair we're willing to pay a little more.