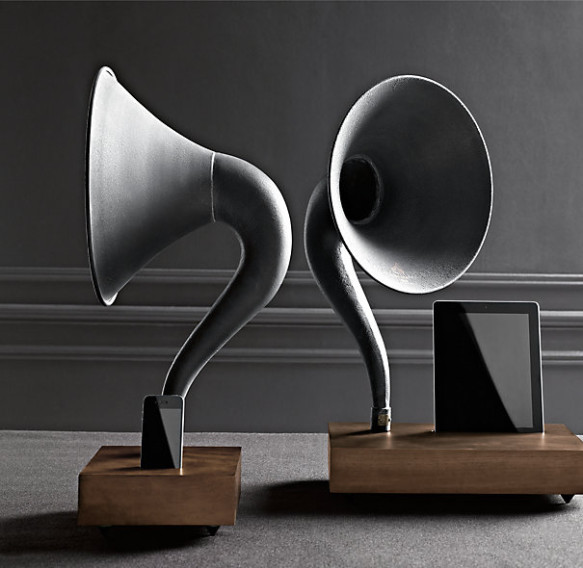 Holiday Musical Roundup
Can I help get you in the mood? The holiday mood, that is! Crack open the eggnog, cozy up by the gas fireplace and let this song list rip. Here are a few of my favourite holiday tunes.
Just for Now – Wrapped in Red, Kelly Clarkson
This is an Imogen Heap cover and it's one of my favourites on Clarkson's new Christmas album. I also like her original tune, Wrapped in Red. 
Available at amazon.ca
River – Wintersong, Sarah McLachlan
My all time favourite Christmas song.  And McLachlan's version is haunting.
Available at amazon.ca and itunes
Christmas in Heaven – A Christmas with Scott McCreery, Scott McCreery
I'm getting more and more intro country music (thanks "Nashville.") McCreery's voice is so rich.
Available at amazon.com
Something About December – A Very Merry Perri Christmas, Christina Perri
Perri reminds me of Karen Carpenter, lovely voice and beautiful song. 
Available at amazon.ca
Blue Christmas – A Very She and Him Christmas – She and Him
Damn that Zoe Deschanel. She can act, sing and she's adorable.  Blue Christmas really showcases her vocal ability, with all it's imperfections.
 Available at amazon.ca
White Christmas – Bing Crosby
My favourite classic. Don't mess with it.
 Available at amazon.ca
Hanukkah oh Hanukkah – Barenaked for the Holidays, Barenaked Ladies
I'm a sucker for anything in a minor key. This will make you want to get up and dance the hora.
Available at amazon.ca 
Home – It's Time, Michael Buble
Not a traditional holiday song but it should be.  This one always gives me shivers
 Available at amazon.ca
Christmas is All Round – Love Actually, Billy Mack
Love Actually is one of my favourite holiday themed movies and Bill Nighy steals the show. 
Available on amazon.ca
Got a few more to add to the list? I love a unique take on an old classic or even better, an original work.
Top Image Restoration Hardware iPhone and iPad Gramophones