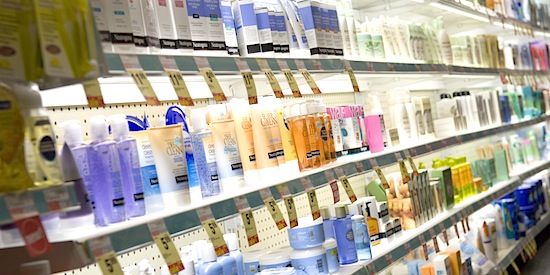 My Top Seven Drugstore Beauty Buys (All under $13)
Tuesday, 1 March 2016 | Tags:
Cetaphil
,
Cheap makeup
,
cleanser
,
concealer
,
drugstore
,
face wipes
,
hairspray
,
Kristina
,
Kristina Matisic
,
makeup
,
mascara
,
Maybelline
,
Simple Wipes
,
TREsemme
Raise your hand, who likes to save money? Me too! We have so much in common. I especially don't like wasting money on salon and department store beauty products that don't work any better than their drugstore counterparts.
Here are seven of my favourite drugstore makeup and beauty products, ones I simply cannot live without!
Maybelline Fit Me Concealer
If you're not getting much sleep these days, or just battle with dark circles no matter how much shut-eye you get, this is one of the best concealers I've used. I was introduced to it by Vancouver makeup artist Michelle Goldberg who swears by it.  It's light-weight while still providing plenty of coverage, all without creeping into those under eye wrinkles.  The bad news, it can be hard to find. I recently had to go to five drugstores before I located my shade. (Sand 20) $10.99*

Maybelline The Falsies Pushup Drama Mascara
When you think push up you likely don't think mascara. YET! Goldberg introduced me to this one too and I've officially said, "See ya" to my formerly beloved and three times more expensive Dior Show mascara.  This mascara does it all – volumizes, separates, slightly curls, and doesn't clump.  All in under two coats.  I don't think it's an especially magical formula, but the thin plastic brush definitely lives up to provocative name.  I like blackest black.  $9.99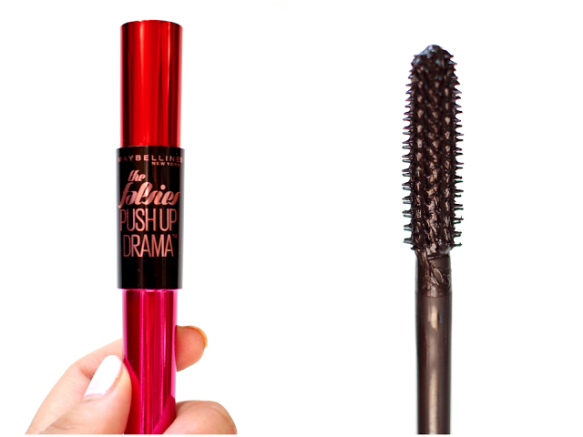 Simple Face Wipes
As I've confessed in this space before, sometimes I'm just too plain lazy to wash my face at night.  So I love these face wipes by Simple, as they are well-moistened and do a good job of removing the day's makeup and grime. All without having to step foot into the bathroom! As an added bonus, they're free of dyes and artificial perfumes, which can irritate sensitive skin.  There are a few types, including exfoliating and radiance but I stick to the basically cleansing wipes.  $9.99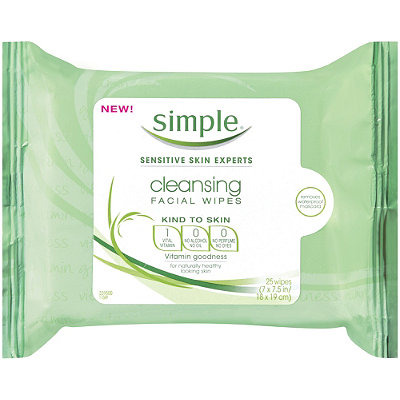 TRESemme Tres Two Unscented Extra Hold Hairspray
Each time I try another type or brand of hairspray, just to mix things up a bit, I go back to this one. It's cheap, it doesn't stink like so many other heavily-perfumed sprays and despite the Extra Hold in the name, it's not overly sticky at all.  I also love that it comes in travel size, perfect for my purse or toiletries bag come vacation time. $5.89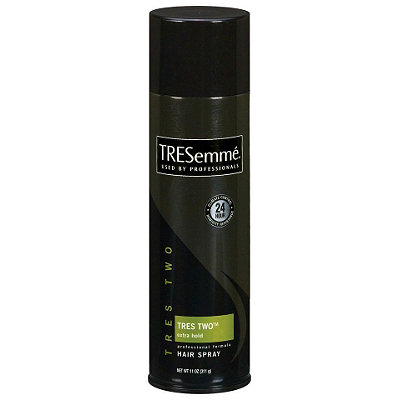 Prestige Classic Kohl Eyeliner
Whether you want to line your upper or lower lids, this eyeliner gets the job done without tugging at your skin. It's also the best liner for the waterline, when you're going for that smokey eye look. I have it in a few colours, but the basic Black is so perfectly inky that it's the one I reach for most often. And, get this. it's on sale right now for $3.99!

Cetaphil Gentle Face Cleanser
For when I do actually wash my face… this one has been on my must-have list for as long as I can remember. And I'm not the only one, dermatologists and beauty editors the world over continue to vote it number one.  (According to the Cetaphil website, the product has received over 110 awards.) It's very gentle and non-drying, and can be used as a face wash or as a makeup remover.  $12.49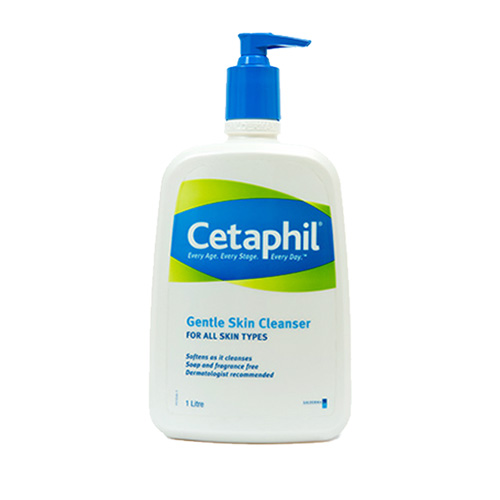 Clairol Nice 'N Easy Root Touch-Up
And this, this saves me more money than any other product. For those of you who are also struggling with those little grey hairs, you know that going to the salon every 3-4 weeks to get your hair coloured is not only time-consuming, it can also get very expensive. This root-touch up is effective, easy to use and washes out after a few weeks, so you can't mess up too badly.  Or at least, not for too long. And, it's only $9.99.  It holds me over until I absolutely must head back to the my hairstylist. (I use 5G)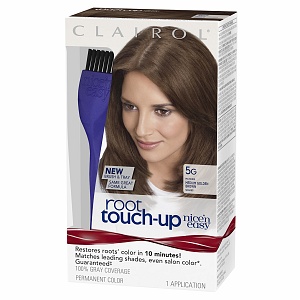 You may be able to find the above products for less.  These prices based on London Drugs online.