Navigating the All-Inclusive
Tuesday, 13 January 2015 | Tags:
All-Inclusive
,
beach
,
getaway
,
holiday
,
Huatulco
,
Kristina
,
Kristina Matisic
,
Mexico
,
Secrets
,
travel
When it comes to the quick tropical getaway, I'm partial to the all-inclusive. For the uninitiated, you pay one price, which covers your airfare, accommodations, food and drink. Some activities are usually included, but trips to the spa or excursions off the property are extra.
Most people hear "free drinks" and envision a spring break-like atmosphere. (I find that the better the resort, the less of that you'll find.) But beyond the fact that you basically don't need to pull out your wallet once you arrive, I like the all-inclusive because it's easy.  It's all right there for you, little thinking required.  Plus, in some less-developed locales, there aren't always good dining options close by. It's great to have a place where you can get a variety of decent food (most all-inclusives have multiple restaurants) and not worry about a visit from Montezuma.
To date I've visited numerous all-inclusives, a number on the Riviera Maya, in Puerto Vallarta, Manzanillo, Dominican Republic and now most recently, the Secrets resort in Huatulco. Here's what I've learned.
READ RECENT REVIEWS
Before my last trip, I spent some time on Trip Advisor reading reviews from recent guests. I learned that the beach had a lot of sand fleas and that the resort was full of mosquitos. As a result I packed my bug spray and boy was I happy I did.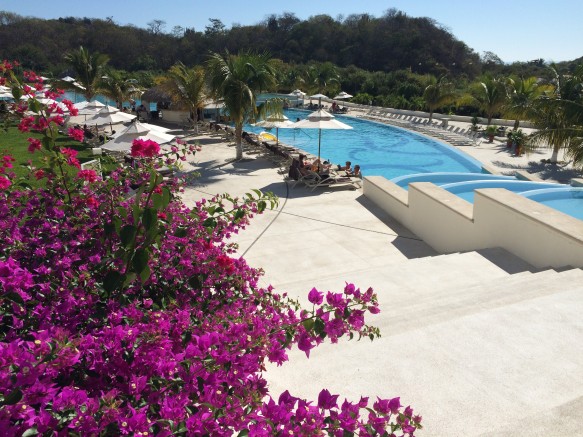 TALK TO OTHER GUESTS
As a bit of an introvert, I'm not one to strike up a conversation with those lounging by the pool beside me. But it can pay to do so. By talking to a fellow beach walker we learned about another secluded beach, one we wouldn't have found on our own. By chatting with our pool neighbours, we learned about a local boat tour operator who's known for finding the best fishing holes. (Unfortunately, the weather turned windy and we weren't able to go out.)
CONSIDER UPGRADING
One downside to the "free" alcohol is that the wine is usually bad (though you can buy better stuff by the bottle) and the booze watered down. Upgrading to what's often called a "prestige" or club level usually gives you a better room and access to a special lounge, stocked with all manner of snacks and spirits. A good place to spike that drink, or simply get away from the crowds. Such upgrades can also give you access to certain parts of the pool or beach.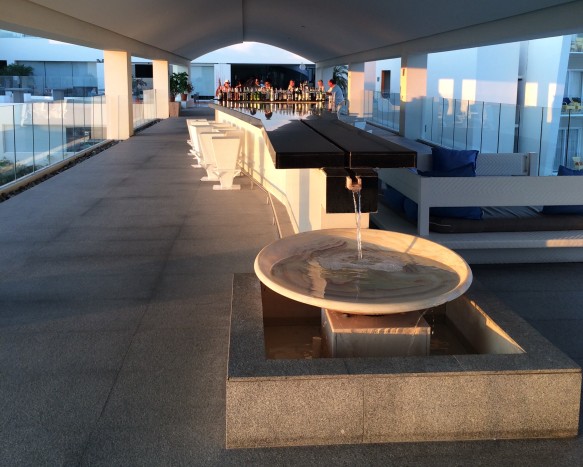 TIP
I said you don't need to pull out your wallet once you arrive.  One exception.  Having a stash of American $1 bills on hand is wise. Tip your wait staff, bartenders and maids etc. It's expected and it can help you get better service.
SAVE YOUR SEATS
The posted signs all say you can't save your pool and beach loungers for more than half an hour, but everyone ignores this. So take a nice stroll to the pool or beach before breakfast and plop down some towels. But do just take one towel, not two or three per person. There were a few days when there were no towels available for a time due to some greedy guests.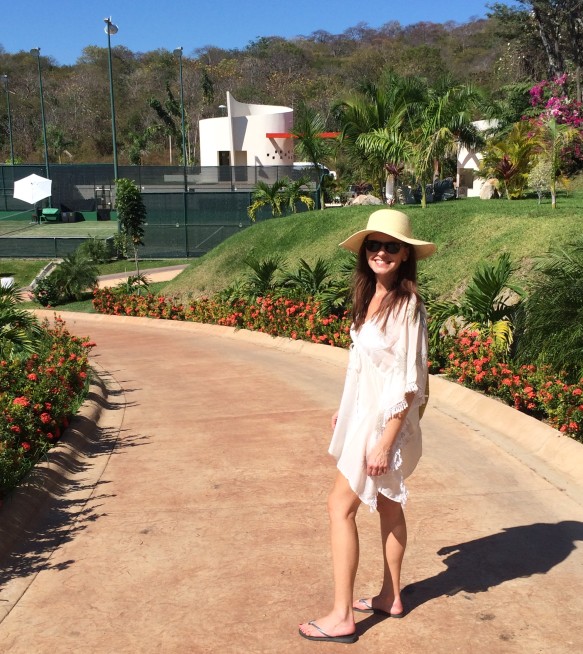 NEGOTIATE 
Most all-inclusives do have some small shops on the property. But just because you're not in town, doesn't mean you shouldn't negotiate, especially at Mexico's ubiquitous silver shops. I got bought a lovely silver bracelet for 45% off the first quoted price.
Have any more all-inclusive tips, do share! I'm already dreaming of next year's vacation.