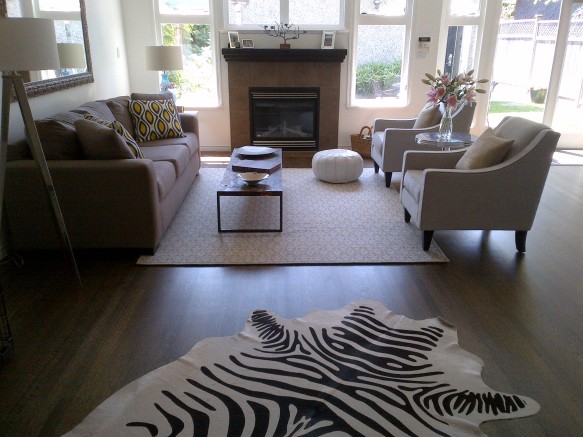 Together but Apart
Over 27% of Canadians live alone and I'm one of them. Not because I'm single, but because my boyfriend and I choose to live apart.
James and I have been together for over five and a half years.  We don't live together, he lives about 6 blocks away. 
The conventional view is that you meet someone, you fall in love and you want to spend every breathing moment together.  Hence, you move in.  After an extended courtship, if you don't live together, one of you is likely avoiding co-habitation. Translation, your relationship isn't that solid. 
I believe we have a strong relationship .  So, why don't we live together? 
I like living alone, as does he.  I went from my parents' house, to living with roommates, to living with boyfriends-turned-husbands.  I was 38 the first time I lived alone for any extended period. 
At first it was scary, somewhat lonely and depressing.  Fast-forward a year, I crawled out of my post-divorce ditch and I looked around.  That's when it hit.  This was MY place and I could do exactly what I wanted with it.  Now it's white and pretty with lots of closet space. 
When James and I see each other, we really want to see each other.  Deciding to get together, as opposed to defaulting to it, brings a sense of occasion.  I brush my hair, put on some lip-gloss and he comes over with a clean shirt and a bottle of wine.  It's almost always a "date."
When we argue we don't just go to bed angry.  One of us goes home.  At the start of our relationship, this would drive me batty, I wanted to hash things out, to resolve. But James has taught me the merits of cooling off in separate corners.  For us, this works.  Most of our arguments are inane and the next day, more often than not, I can't even remember why we fought.
Occasionally we do talk about moving in together.  One household would mean fewer expenses.  But then we go house hunting and can't find anything we love in our price point. We can blame Vancouver real estate for that. 
If I'm going to be totally honest with myself and with you, dear reader, the final reason we don't live together is somewhat fear-based.  I wonder if we did move in, would the relationship work as well?  Maybe space and independence are essential ingredients to this particular mix?  Until then, I'm going with if it ain't broke…