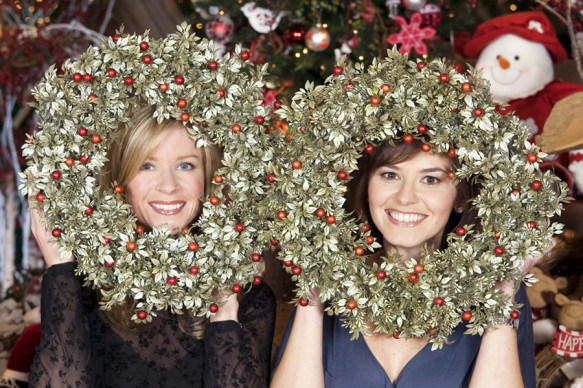 Very Very Last Minute Gift Ideas
It's the night before Christmas and all through the house not a single gift has been purchased! Not to worry. Even if you can't make it to the mall, here are a few (very) last minute gift ideas that will keep you from turning up empty-handed.
If the drugstore is still open:
Magazines. Buy one, wrap it, and then fill out the subscription card for a year's subscription and pop that it in the mail. Or buy 10 magazines and include a card saying this is the perfect way to relax this holiday season.  I got this for my birthday one year, with a selection of magazines I don't usually buy, and really enjoyed going through them after the holiday hubbub subsided.
Greeting cards. Choose a selection of either blank greeting cards or ones to suit a variety of occasions.  It's always convenient to have a bunch on hand for when a birthday or event comes up.  Tie them all up together with a nice bow.
Picture Frame.  Select a picture frame but also go the extra mile and print off a picture at home.  Option two, email the photo to the drugstore's photo lab. (London Drugs is great for this).  The last time I did this the photo was ready in an hour. 
If the grocery store is still open:
Gift Cards. Check out the gift card racks. Stores like Safeway have a huge selection of gift cards for everything from iTunes to restaurants to big block retailers.
Food Basket. Pick out a selection of fancy foodstuffs. So artisanal crackers, olive oil, balsamic vinegar, chocolate, jam…  Put it in the basket or box and wrap.  A perfect hostess gift or something for your in-laws.
If only the gas station is still open:
Lottery Tickets. Get a few. I like a selection of quick picks and scratch and wins.  Lottery tickets also make great stocking stuffers if you're looking for some last minute additions.
If everything is closed but you have access to the Internet and a printer: 
Donations: Make a donation to a charity that the gift recipient supports or likes. 
Experiences.  Look for tickets to sporting or cultural events or spa certificates.  You can also book a weekend stay at a local hotel or plane tickets. A gift like that and there will be no need to spend time in the doghouse this holiday.
If you still don't have everything purchased by Christmas morning, some Starbukcs are open (coffee makers, fancy coffee beans, mugs, etc) and most movie theatres are open (gift cards.)
And now it's final time to relax! (Unless you're making Christmas dinner. Then we suggest you better get on it.)
Happy holidays from, 
A&K