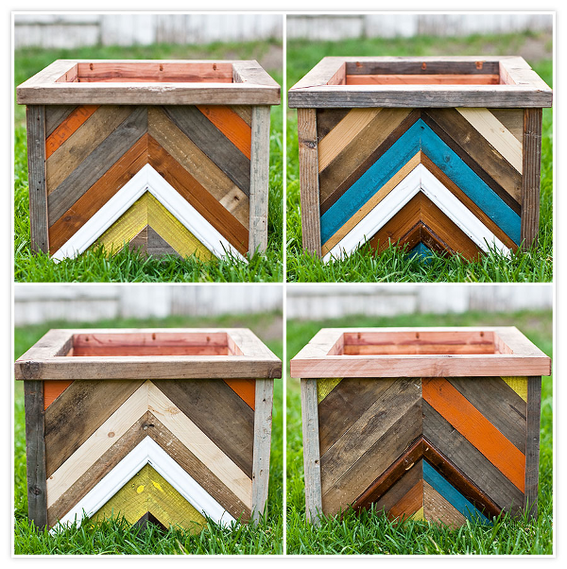 Your Garden Awaits
If there is one thing I do not have it's a green thumb. And that's a shame because I do love a beautiful garden. Avid gardener or not, one of the fastest and most affordable ways to add visual appeal to your yard, doorway or deck is with planted flower pots. Here are 5 tips you need for designing your own:
Think like an architect. Plants tend to grow horizontally, broadly or they are trailing. One rule of thumb is to include at least one of each type in your pot. That said, a single striking plant can be an effective way to create a focal point. (Ornamental grasses are a great choice for a stand alone design.)

Consider colour. Flower pots are the throw cushion of your outdoor decor; the perfect way to add a pop of colour or freshen up a space. You can match flowers to the colour of your house or patio cushions, you can go wild with lots of different bright colours for a fun and casual look or you can opt for something elegant by planting all the same colour. My personal favourite is pots with all white flowers. The combination of white blooms with green stems and leaves creates a soothing and sophisticated vibe. And be sure to consider the colour of plants with the planter itself.

 

Consider texture. One feature of some of the most beautiful planted pots is the combination of textures.  Bold plants with fuzzy leaves can look fabulous next to something delicate and soft.

Pot placement. Use pots on either side of a front door or steps to sign post an area. Cluster pots together with some kind of connection; either the flowers or plants are complimentary (same colour or species) or the pots themselves have a connection (like a pots made of the same material but in different sizes).

Get help. People who work at gardening shops tend to be knowledgeable and passionate about this subject.  Use them to ensure you're getting flowers that will thrive in your outdoor space.  Do you get all day sunshine (petunia's love sun) or will you be looking for plants that prefer the shade? (Consider impatients.) And ask about moisture and soil requirements because one plant is not as thirsty as the next.  You also have to know yourself and how much maintenance you're really going to do. If you're like me you'll be looking for low maintenance plantings.
 [Photo credit above: Learn how to make your own chevron planters with this DIY tutorial via Zelo Photo Blog]