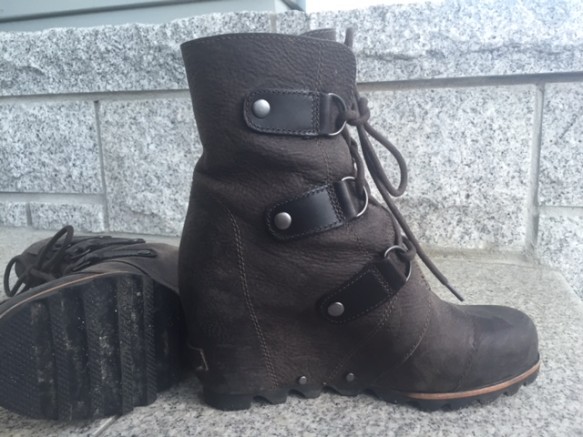 Your New Winter Boots
This winter I'm lucky to be doing a lot of something I love, which is spending time in the snowy mountains. From snowshoeing to skate skiing to swishing through fresh powder in the unbeatable terrain of Whistler, sipping hot chocolate in a quaint village in the Rockies or barreling down a mountain in Colorado, I love to play in the snow.
Of course, whether you find yourself in the cold for fun or day to day life it means you need the right gear. Recently I went to pull out my old furry snow boots only to discover they'd gone missing. How does a girl lose her snow boots? I think I'd remember walking home in sock feet.
Nevermind. I was thrilled to discover that if you spend time in the snow and you want to look stylish while doing so, now is your time. There are so many options, like my new "apres ski" boots pictured above (Sorel brand's Joan of Arctic wedge). I love the nod to a classic cross-country ski boot.
So whether you need new boots for digging out your car, walking to the market or sipping a hot toddy by the fire, these are my favourites for keeping your feet warm and stylish while you do it.
Enjoy your new boots. Only 64 days 'til spring!