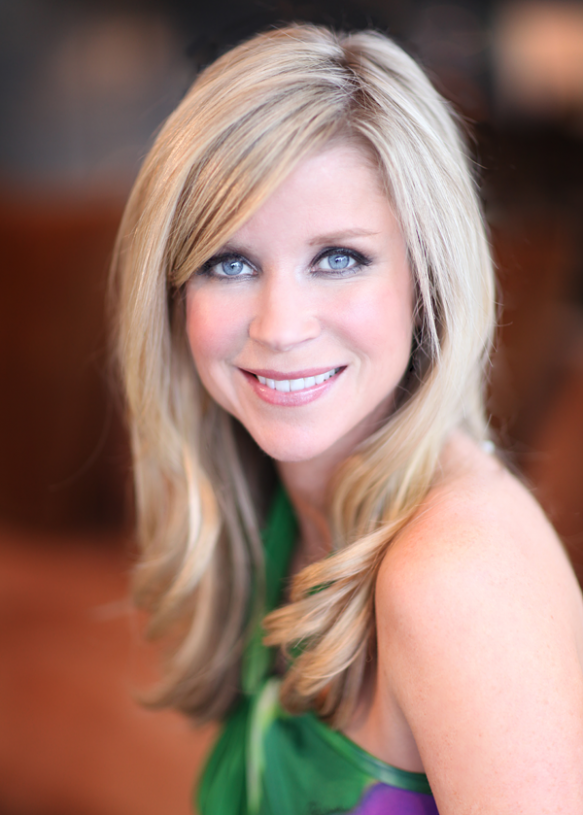 Anna Wallner
Anna Wallner has hunted her own rabbit for dinner, been in the delivery room for the birth of a niece, and competed in an amateur rodeo at the Calgary Stampede. Her accolades, and faults, are many, but Anna is passionate about what she sees as the three most important things in life: family, food, and adventure.
Born in Toronto, educated bi-coastally, and currently residing in Vancouver, Anna's journalism background led her to be a consumer-advocate powerhouse on The Shopping Bags, Anna & Kristina's Grocery Bag, and Anna & Kristina's Beauty Call.
Off camera, she spends most of her time shredding freshly powdered ski-hills, satiating the always-hungry travel bug, cooking for friends and raising her dog Lola.
Anna is the youngest of four girls, a lover of English Breakfast Tea, and a hater of self-doubt. After a decade of putting life to the test and broadcasting it worldwide on television, Anna believes it is her personal goal to share this very important lesson: Failing is far less embarrassing than never trying.

A few of Anna's favorite things:
* City: London (Aspen is a close second, for different reasons!)
* Best piece of clothing in my closet:  A pair of Dior knee high boots I bought in Rome.  Wonderful memories and a rockin pair of boots I plan to be buried in.
* Cause close to my heart:  Brain cancer.
* Desert island meal: Pizza (pepperoni and mushroom).  A bottle of Bordeaux.
* Would like to have dinner with: My father.
* Doesn't like: oysters.
* Go-to cookbook:  I absolutely cannot pick just one.  It changes every six months.  Right now?  The New Moroccan.
* Place:  A freshly powdered ski-hill.
* Book:  I just started the Harry Potter series.  I know, I'm the last person on the planet.  But they're so awesome…I'm glad I waited!