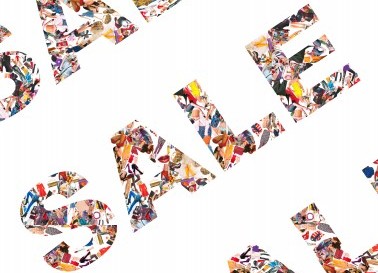 A&K's Buyers Almanac
Monday, 28 May 2012 | Tags:
Almanac
,
appliances
,
calendars
,
cameras
,
cars
,
chocolate
,
clothing
,
cookware
,
flooring
,
furniture
,
jewelry
,
linens
,
mattresses
,
men's suits
,
motorcycles
,
perfume
,
running shoes
,
shopping
,
tools
,
video games
,
wedding dresses
As we approach the end of a season and look forward to a new one, many of us may already know that it's the best time to buy seasonal items as retailers are clearing shelves to make way for new merchandise. But what about items that don't have an obvious season, like appliances, furniture, and jewelry?
While the economy of late has made some retailers take drastic measures and slash prices frequently to win your dollars, there are some months of the year when it is still best to buy things like a new fridge or a car. Here are our general rules for the right time to buy some of the more common items on your shopping list.
JANUARY
Activewear & winter clothing. New merchandise tends to arrive in stores between January and March, so it's the perfect time to get a good deal on last year's styles.

Calendars. This is pretty obvious, but it's important to note that the longer you wait, the more of a discount you'll get. Keep in mind that many calendars (especially day planners) will include a week or even the full month of January. If you can wait until the end of January, you may be able to get a really good deal on a calender, as long as you don't mind the limited selection.

Flooring (carpet, hardwood, tile, laminate). Manufacturers often bring new styles in spring. Post holiday rush is a great time to redo your floors.

Linens. Watch for flyers advertising "White Sales" in January to signal the start of bedding sales. (And remember, they sell more colours than just white!) This is when winter bedding and colours go on sale to make way for Spring. Same applies to July-August for discounts on summer bedding.

Chocolate (part 1). If you're a lover of chocolaty delights, now's the time to stock up on all the luxurious chocolates that didn't sell during the holiday season.

Motorcycles. This only holds true for wintry climates, but you can be sure to find some good deals on bikes during the snowy months. Just be extra careful on your test drives!

Men's suits (part 1). Now is the time that retailers are getting ready to make room for new spring styles, so get you fill of autumn-weight suits now. Just be sure the styles you buy are timeless so you won't look outdated next season.
FEBRUARY
Furniture (part 1). Most manufacturers debut new lines of furniture each spring. This takes advantage of the summer patio season, as well as people on a spring cleaning kick, or even those buying a new home. (Spring/Summer is the busiest time for real estate sales.) In February, you'll find the best deals on last year's stock. Floor models prices may be even more slashed, but they can also be a little bashed up. Watch for dents, rips, and smudges. If you're handy, maybe these won't deter you from getting a great deal.

Chocolate (part 2). Post Valentine's Day, reap the rewards of unsold chocolates by stocking up on heart-shaped delights.

Video games. Hold off buying the latest and greatest games, typically released October-December for the holiday season, and you'll be able to find some great deals on those same games now.

Cameras. Most manufacturers release new model cameras in February, so this is a good time to get a deal on last year's model.

Home theatres, entertainment systems. Once the Super Bowl passes, retailers who brought in the big guns for game day will be looking to offload any leftover stock.
MARCH
Perfume. Christmas and Valentine's Day are traditionally the most popular time of the year to give perfume as a gift. If you can wait until after these special occasions pass, you'll be able to find some great deals that will leave you smelling pretty.

Cookware. Gearing up for wedding season, you may find some large retailers offering sales to grab the attention of soon-to-be marrieds.

Televisions. Manufacturers typically ship new television models each March, so watch for clearance deals on last year's models now.
APRIL
Mattresses. New lines of mattresses tend to hit stores in May, so watch for mattress sales in the weeks leading up to the new mattress promotions. Also, some stores will have mix & match sales any time of year, where you purchase a mattress and box spring that don't match. Most people don't mind

Chocolate (part 3). After the Easter Bunny makes his rounds, chocolate lovers can gather up the unsold bunnies, eggs, and other treats at a great deal.
MAY
Paint. Some manufacturers put their interior paints and deck stains on sale in time for spring cleaning, but you can often find the biggest sales and deepest discounts on interior and exterior paints on long weekends in the summer.

Vacuum cleaners. New models arrive in stores in June, so keep your eyes open for great deals in May as new stock gets cleared out.
JUNE
Tools & Hardware. Just in time for Father's Day, watch for some great deals on drills, saws, and other such big boy toys.

Running shoes. Manufacturers are usually under the gun to come up with new running shoe models every six months. (Look for sales in the winter too.)

Jewelry. This tip could apply to any month besides December, February (Valentine's Day), and May (Mother's Day). Avoid shopping at those peak times to ensure you get a better deal.
JULY
Summer clothes. Like clockwork, clothes start going on sale the first weekend of July, leaving you lots of summertime left to enjoy your new, low-priced duds.

Furniture (part 2). Another round of new furniture styles typically debut in the fall, so all of the spring/summer furniture will be reduced to make floor space. Again, watch for even further discounts on floor models, and watch out for dents, rips, and smudges.

Men's Suits (part 2). July is when the spring/summer weight men's suits head over to the sale rack. Again, be sure the styles you buy are timeless & classic.
AUGUST
Large appliances. New appliance models arrive at most stores in September and October, so August is a great time to be looking at last season's less expensive options. These may include floor models – some with scratches, some not. Just make sure that the item works as it should before you buy, and that the manufacturer's warranty will be in place from your date of purchase. Watch for sale flyers in advance of long weekends. Also, you may come across even further appliance discounts in January on any of the previous years' models that didn't sell in the August-September sales.

Barbecues, air conditioners, outdoor toys, and other summer fare. As the threat of the first day of school looms closer, ease the anxiety with some end-of-summer deals on toys, activities, and other warm weather appliances.
SEPTEMBER
Perennial plants & shrubs. By this time of year, most perennial plants have already put on their best show and are getting ready to hibernate for the winter. Buy and plant now for a great showing next spring and summer. Just be sure the plant doesn't appear too stressed from being in a pot for so long. You may need to use a little extra TLC to coax root-bound plants into a comfortable new home in your garden.

Cars. New models are arriving, which means old models are looking just that – old. Take advantage of dealerships' need to make room by making them an offer they can't refuse.
OCTOBER
Fall clothing. With the rush of back-to-school over, retailers are making way for heavy-duty winter clothing while there's still some decent fall weather to enjoy. Take advantages of great fall deals to keep you styling into the holiday season.
NOVEMBER
Chocolate (part 4). Post Hallowe'en is when prices on great snack-size chocolates are slashed. If like doing your own holiday baking, buy up all the Hallowe'en chocolates you can find and melt it down or chip it up and use in your Christmas treats. No one will be the wiser.

Used vehicles. They generally show their worst characteristics during the winter months, so dealers and private sellers are less hard-nosed.
DECEMBER
Wedding dresses. December is typically a slow time of year for dress boutiques, so they may offer some great deals just to get people in the door. Be sure to make time for dress shopping between all of your other holiday activities!

RVs, ATVs, Boats. Yet another retail segment that experiences slow business during December, you may find some great deals as retailers try to increase business activity and also make room for new models arriving in the pre-season months.
Other considerations
In general, the best time of day to shop, whether you're browsing or returning items, is 10am on weekdays. Crowds are usually low, and salespeople are fresh for the day.
Online, many stores offer a price watch service where you can sign up for alerts when items go on sale. (Canadian Tire does this, for example.) This is a great way to make sure you're getting the best deal possible on big ticket items.
Of course not every sale is linked to a particular time of year. Keep a watchful eye on big chain stores. Lots of stock and high turnover mean there will always be sale items available. (Read: Never pay full price for towels or a mattress!)
Keep in mind that while you may wait for an item to go on sale, your selection diminishes and popular items can sell out completely. If you have your eye on something in particular that you absolutely must have, waiting for a sale may leave you disappointed.