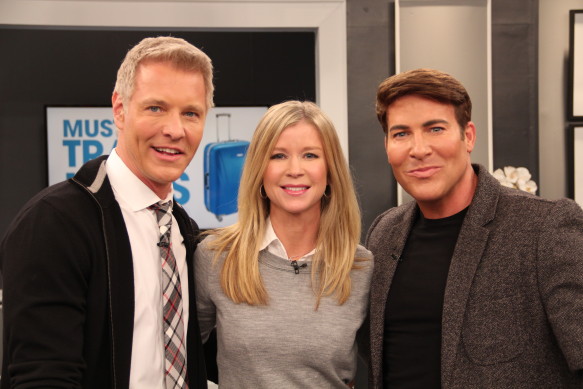 Anna's Favourite Travel Goods
Are you a world traveler? Or a busy parent ferrying kids to and fro? Perhaps you're a career girl on the rise and on any given day you're running from your office to your warehouse before jumping on a plane to head to a conference. Whatever your life picture, you're on the go all the time. I can relate.
I'm always on the hunt for the stuff that will allow me to do what needs to be done without, say, the wrong shoes or hunger pangs slowing me down.
So don't miss my appearance on the CBC talk show Steven & Chris (just renewed for a new season!) coming up at 2pm on March 31st, when I reveal my must have travel items to get you from here to there with ease, comfort and of course great style.
Put it in your calendar!