At Home Laser Hair Removal
I want to stop shaving my underarms. No, I'm not going all Madonna on you, I've been testing the Silkn's Flash and Go at home hair removal unit for six months with the hopes of putting one tiresome grooming chore behind me.  
The Flash&Go uses FDA approved "Home Pulsed Light" technology, promising to target hairs at the root, safely and permanently, without expensive trips to the laser hair removal clinic.
That said, the product isn't cheap. At almost $300, it's a still a much bigger investment than years of razors. But if it works, over the long term it could very well be worth it the original outlay.
The literature says the product performs best on people who have darker hair. Check. And not overly dark skin, check again. You are not supposed to use it on tanned skin.  Done.  It also claims to have a skin colour sensor so that it emits the right amount of pulsed light based on the colour of your skin. Excellent. Let's do this thing!
It is extremely easy to use. Clean and shave the area that you want to target. After a patch test to see if you have any adverse reactions (I didn't) you wait for the light to give you the ready signal and you just press the button.  ZAP! You move the unit along your skin, careful not to overlap, until the whole area is covered.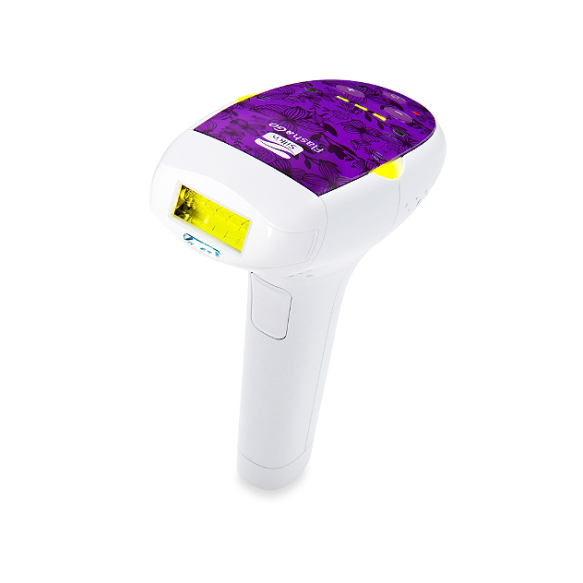 There is a small heat sensation when the "pulsed light" goes off, but I wouldn't call it pain.  More like a hot flash.  The sensation subsides quickly and I was able to put on deodorant soon after with no adverse effects.
I used the Flash&Go every two weeks for two months and then went to every four weeks as directed. The product says it should take women about six to eight weeks to see results and men, eight to ten.
After the first two months, I noticed a difference. Wahoo! I had way less hair under my arms and along my bikini line, the two areas I targeted. But, it was patchy. I blamed operator error and concentrated on doing a more uniform job.
Now, six months later, I wish I could tell you that I've tossed my razor. Do I have less hair? Yes. Is it still patchy? Yes. And what's more, some of the areas that I thought were hair-free now seem to growing back, especially in the bikini area.
As they say "individual results may vary" but sadly, I'm still relying on the razor's edge.