Czech-ing out Prague
I just got back from a very relaxing and sun-drenched (sorry Vancouverites) three-week vacation in Europe. Among the stops on this trip were Baska – a small Adriatic seaside town in Croatia where my family has an old (350 years old!!) house; Split – the second largest city in Croatia and a hub for those travelers visiting some of the country's most popular islands; and Prague.
Top photo: Vltava River, Prague
Prague's picturesque Old Town
I have been to Split before, and Baska repeatedly (see my blog: Croatian Sensation) but this was my first visit to the Czech Republic. Prague is probably the most picturesque European city I've ever seen. Restored old buildings feature candy-coloured facades, giving the old parts of the city a movie set feel. It's just so quaint! 
The river Vltava meanders through the city, with numerous beautiful bridges linking both banks. Though there were plenty of other tourists, especially at major attractions like the Old town Square, Charles Bridge and Prague Castle, the crowds weren't as overwhelming as those I've encountered in other European capitals. But what was most remarkable was how clean the city was!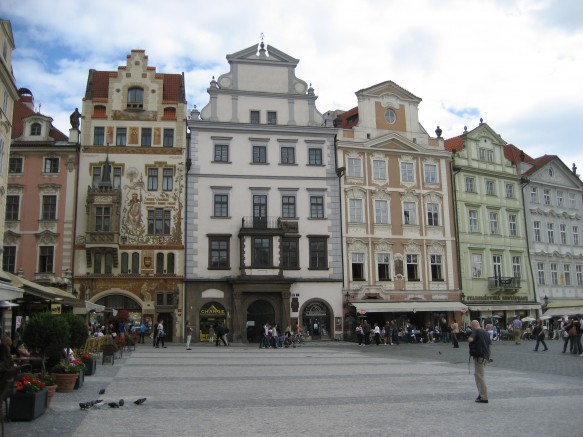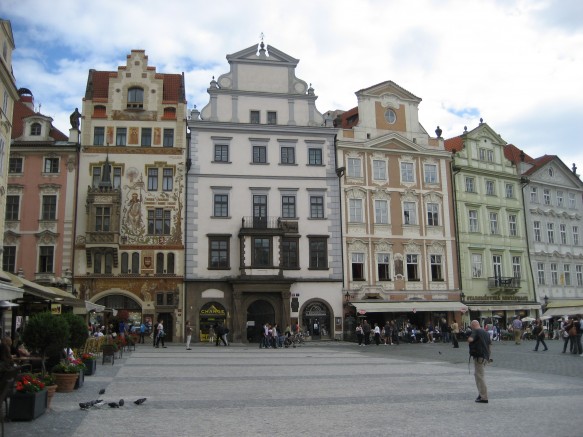 Prague's Old Town Facades
SLEEP
We stayed at the centrally located Hotel Josef, a modern hotel designed by Eva Jiricna, a well-known European architect. The room was fairly spacious by European standards and it was walking distance to most sights. Some rooms include a Nespresso machine, which proved key in combating jet lag. The staff is courteous and helpful and the breakfast selection is tasty and abundant.
EAT
Prague has a large array of restaurants offering everything from traditional Czech fare to sushi. Some of my favourite haunts are Café Café, a funky spot perfect for people watching; Grosetto Marina, a restaurant on a barge moored on the river, where the food is almost as good as the location; Kogo Havelska, tucked away on a quiet street in Stare Mesto, where I had one of the best pieces of salmon I've ever tasted. 
Reading at Café Café
When you're touring the castle, I also recommend a stop at the Villa Richter, three connected restaurants at a hilltop vineyard. A glass of wine and a cheese plate are the perfect mid-touring refreshment.
At the vineyard overlooking the city
DO
In addition to the obligatory pints of Pilsner Urquell, one of my favourite things to do in Prague – and any new city is – to wander. In fact, lace up your walking shoes and prepared to get lost, though never for long. 
Prague Castle, which overlooks the city, is a must see. The synagogues and cemetery that make up the Jewish Museum are haunting.
For animal lovers and families, check out the National Museum's zoological exhibit, among many others, for an astonishing range of animals. (Don't miss the monkeys.) The museum is huge and spread throughout a few buildings so there's lots to see. And Petrin Hill offers some of the best views of the city. 
Monkey at Prague's National Museum
SHOP
Parizska street is home to the city's luxury boutiques like Prada and Louis Vuitton. More traditional items like Czech garnets and Bohemian crystal (which I wanted to buy but couldn't fathom lugging something so delicate around on the rest of my journey) are available at shops throughout the city. 
But one of my favourite Czech souvenirs are the beautiful Christmas ornaments made of wood, straw or ceramics, a far cry from the mass-produced baubles you find here in North America. I hear Christmas at Old Town Square is magical. One day! 
Prague, view from Petrin Hill
Prague Old Town Square, also known as Staroměstské náměstí
Prague Old Town facades lit up at night