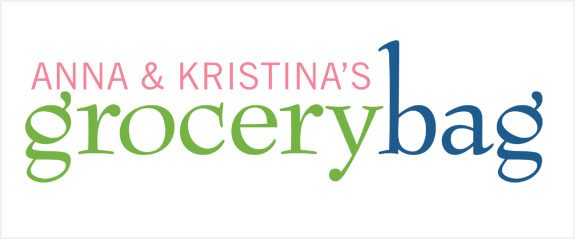 100 Recipes Every Woman Should Know
By Cindi Leive
Season 4 Episode 66
From the editors of Glamour Magazine comes a provocatively titled cookbook, "100 Recipes Every Woman Should Know – Engagement chicken and 99 other fabulous dishes to get you everything you want in life." The entire cookbook is based on the claim that the recipe for Engagement Chicken has actually led to many, many marriage proposals. So of course, being who we are, we had to test it!
Our menu:

Man Trouble Mojitos
Get Skinny Dip
I Hang Out with Chefs Watermelon and Tomato Salad
I'm So Here For You Eggplant Parmigiana
You Rock Cupcakes with Chocolate Butter Frosting

Also featured:

 
Chapters-Indigo
Amazon.ca
Amazon.com
Barnes & Noble

Anna says:
When I first got this book, I wanted to hate it. I found it stereotypical, and almost sexist. It's full of self-affirming recipes like, the 'Forget the Mistake You Made at Work Margaritas', or 'Get Over Him Berry Parfait'. It pairs simple recipes with tips and stories about how to be a "Glamour Girl." Not for me…

But when I actually started reading it, I thought it was kind of cute. And when I started cooking the recipes, everything I made turned out pretty well.

The cookbook seems to be aimed at young women who are just starting out on their own and just learning to cook. The wide range of recipes are by-and-large pretty simple and accessible, and include everything from things you might cook when you're home alone to dishes for entertaining with friends.

My biggest criticism of this book is that there are no pictures. That alone is usually reason for me to cross a book off my list.

I made several recipes at home before our big kitchen day, including crab cakes, which some people said were the best they've ever had. I made a delicious kale salad, and chocolate chip cookies, which weren't so great.

On cook day, everything turned out well, apart from a few operator glitches. (Over-whipped icing? Oops.) The Engagement Chicken was delicious. Would it get me a marriage proposal? Perhaps…

I like the fact that this book celebrates some of the ups and downs of a young woman's life, whether it's getting a job or losing a job, or getting a guy or breaking up with a guy. It celebrates those milestones in a very lighthearted way. If someone had given me this book when I was 25, I think I would have liked it.

Even though not all the recipes I tried were home-runs, enough of them were good, including the all-important Engagement Chicken. I love that this book is cute and on brand, and knows exactly who it's targeted at, the young woman just starting out in life. I give this cookbook a BUY.

Kristina says:
Based on the principle that women can have it all — a great job, tons of money, a hot guy, a fab body — this book has recipes for many of life's trials and tribulations. It's clearly aimed at the younger woman. It's supposed to be accessible, fun, easy and get you so many wonderful things in life. How can't it be good?

I think the strengths of the book are that it's very cute and non-intimidating, it's easy to follow, and it has some pretty catchy titles. "Man Trouble Mojito" — who doesn't need one of those once in a while?

Pictures would be nice because, as a newer chef, it's helps to have some idea how the recipe should turn out.

I totally could have used a book like this when I was younger. There are some good tips for the newbie chef, e.g. how to stock your kitchen, how to barbecue. The recipes are short and simple. It's pretty basic and that's what I like. Then, and now!

At home before our big kitchen day, I also made a bunch of other recipes including the "He Stayed Over Omelet" (when he did actually stay over), the meatloaf, and some broccoli. It was all pretty good.

The Engagement Chicken recipe was actually quite simple. Season it, stuff it with lemons, throw it in the oven. It cooks itself. The Eggplant Parmesan was probably the most labour-intensive dish of our kitchen day menu. It wasn't difficult, but it had a lot of steps.

The salad was actually better than I expected. An interesting combo of flavors. Our guest chef Fabio Viviani said there was too much liquid because we needed to drain the tomatoes and the watermelon. Good tip.

The more I got into this book, the more I liked it. It's very cute, the recipes are good, not overly difficult, and it does a good job of speaking to its target demo. I think if you're a young woman looking to get into cooking, this book delivers. I give it a BUY.


Is this cookbook A&K-Approved?
Yes. While there were no marriage proposals as a result of our Engagement Chicken (yet!), we found this cookbook to be accessible and simple. Perfect for a young woman starting out on her own.
Our Guest Chef
Ultra personality plus, Fabio Viviani placed in the top four on Top Chef Season 5 and was invited back to the Top Chef All Stars edition. He was so adored on the show, he was voted Fan Favorite by the viewers. Born in Florence, Italy, Chef Viviani has worked in kitchens and bakeries since the age of 12. When he was 27 he journeyed to the US where he currently owns and chefs two Italian restaurants – Cafe Firenze and Osteria Firenze. He's handsome, passionate, and talented – but even in theory, could any roast chicken recipe win the heart of this recently-divorced television chef?
Chef's Beverage
Fabio brought a 2008 Castle Rock Pinot Noir. Known for its exquisite bouquets of cherry and rose, this Pinot Noir, with accents of tea and herbal spice, pairs well with lamb, chicken, veal, salmon and light pasta dishes.
Chef's Recipe
Fabio Viviani shared his recipe for Gnocchi with Cherry Tomatoes!


Some products and services provided to Anna & Kristina's Grocery Bag episode 66 courtesy of:
Related Links