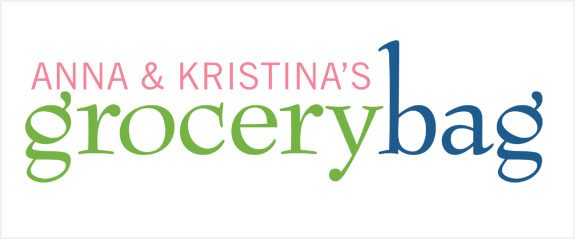 A Good Catch
By Jill Lambert
Season 2 Episode 38
With over 70 recipes, A Good Catch includes everything from wild salmon to octopus. Author Jill Lambert created the cookbook after learning many of her favourite fish were on the Ocean Wise "avoid" list. The book's main message is about choosing local, fresh, and most importantly, sustainable seafood. But will recipes featuring geoduck and raw oysters get the best of us?
Our menu:

Geoduck Salad
Cantaloupe Soup with Spot Prawns and Crab
Cedar Plank Salmon
Halibut with Herb Pesto
Oyster Pie (with oysters picked fresh from the Fanny Bay Oyster Farm

Also featured:

 
Chapters-Indigo Amazon.ca
Amazon.com
Barnes & Noble

Anna says:
I had mixed feelings about this cookbook. On one hand, just flipping through the recipes, I liked the information the author provided about all of the different types of seafood. On the other hand, there were very few pictures, so it wasn't very inspiring. Plus, the author includes some stories about her uncle during his fishing days, which weren't very interesting to me.

I tried several recipes at home to test this book, both standard dishes like salmon and halibut, and more unexpected dishes, which is what she really encourages in this book. Unconventional dishes I tried included a sardine recipe and Tilapia Picatta. Everything turned out fair to good. Nothing was overly impressive, in my opinion.

For the most part I found the recipes in this book pretty easy, even when it came to dishes that I'm not very familiar with. The recipes are well-written and easy to follow. I was feeling pretty confident ahead of our cook day.

One of the keys to getting seafood right is cooking it properly. I think the best seafood dishes are simple, with few ingredients and the freshest fish. The salmon recipe on our cook day recipe was easy and turned out quite tasty. The geoduck salad was also delicious; very fresh, light, flavorful.

The cantaloupe soup was odd, almost too sweet, and the ratio of prawns and crab to soup wasn't right. It would have been better with sautéed seafood and the cantaloupe soup as a sauce dribbled over them.

While I really like the idea of encouraging people to cook sustainable seafood and exploring lesser-known, more plentiful species, I didn't think a single recipe, whether on our cook day or in my research in advance, was exceptional. Everything was ok to pretty good. There was no recipe I couldn't live without in this cookbook. I'm also concerned that this book will become outdated pretty quickly. For these reasons, I don't give this cookbook my stamp of approval.

Kristina says:
I don't eat a lot of meat, but I do eat a lot of seafood, so I was really looking forward to trying this book. At home I made Blackened Tuna with Shrimp and Tomato Salsa, the Fresh Fish Hash, which was pretty good, mussels and clams, halibut, and a ceviche. I ate a lot of fish this month! I had pretty good success with all of those recipes.

I really liked the author's sustainability message in this cookbook. She includes tons of good information and I learned a lot by reading it.

The one thing I think this book is really lacking is pictures and diagrams, especially when you're dealing with unfamiliar fish. It's good to have lots of pictures, in my opinion. The recipes themselves were clear, well-written, and easy to execute. Everything I made tasted pretty darn good.

I think it's worth investing in this cookbook if you want to enjoy your seafood with a conscience, and also if you are looking for new yet simple seafood recipes. I give this cookbook my stamp of approval.
Does this cookbook earn the A and K Stamp of Approval?
A split decision. If you're looking for some good recipes and are willing to experiment to punch them up, this cookbook is worth your money and time, especially if you are trying to explore new seafood options. 

Our Guest Chef
Our guest was Executive Chef Robert Clark of C Restaurant in Vancouver.
Chef's Beverage
Chef Clark brought a tangy, vibrant white wine, Chateau Gaudrelle Vouray ($24.99) to enjoy with our seafood.
More about choosing sustainable seafood:
 
Related Links