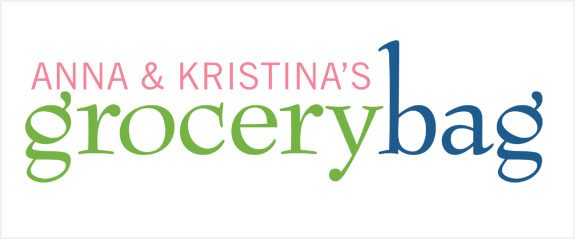 Alinea
By Grant Achatz
Season 2 Episode 35
Food can be a lot more than just sustenance; it can be a total sensory experience. Welcome to the world of Alinea, where food meets art meets science. The author claims that the cookbook gives a sneak peak into the restaurant and techniques used, so that even the average chef can try some of these fanciful creations at home. We beg to differ!
Our menu:


Black Truffle Explosion with Romaine and Parmesan
Bison with Braised Pistachios and Sweet Spices
Caramel Popcorn Liquefied (ran out of time!)

Also featured:

 
Chapters-Indigo Amazon.ca
Amazon.com
Barnes & Noble
 
 

Anna says:
At first glance, this big glossy book with over a hundred recipes looks more like something for the coffee table than what you'd use to cook tonight's dinner. Many of the photos are more like works of art or science experiments than food. Just flipping through the multi-layered recipes was enough to scare me off even before I started. Things to dream about eating, but nothing I could ever make. It was intimidating!

When I tried some recipes in advance at home, I found myself just making some of the smaller recipes within recipes, rather than doing the complete thing. I made mint pudding, which is part of an overall chocolate recipe. I made part of an asparagus recipe, part of another bison recipe, just the little individual sections. And the little individual sections turned out fine. What scared me was putting it all together. How was it all going to come together?

We did something a little unique for this cookbook test by taking a trip to Chicago to check out the sites and drop in on the cookbook's author, Chef Grant Achatz, at the actual restaurant Alinea, to see how it's really done. It was a real treat to get a behind-the-scenes look at the Alinea kitchen. There's a lot going on there.

It was fascinating to see some of the crazy appliances they have come up with to cook their food. The volcano vaporizer, the liquid nitrogen tank, and the anti-griddle was really cool; instead of grilling, it freezes the outside and allows the inside to stay liquidy. I liked that one. And I loved the idea of the scented pillows: your food is served on top of a "pillow" bag filled with an aroma like lavender, and as you cut into your food, the scent is released and you enjoy the flavour of the food along with the lavender aroma. If we had time I would have tried that for sure.

And it was an even bigger treat to actually try some of the food. It was amazing, and unexpected, and unlike anything I've ever tasted before. I have been to a lot of good restaurants all over the world. Alinea is definitely different, and worth a visit. The food was outstanding. The truffle explosion — I wanted 12 more of them! And the rhubarb creation we had was just wild; like food you'd find in Alice in Wonderland or something. Mind-blowing.

…And now, back to the cookbook.

While I do love that the recipes are well organized and broken down into different steps, I did feel on a few occasions that I was left with some big questions on how to do things. I think there could have been more instruction in this book.

There is a lot about this cookbook that I really like. The flavour combinations of the recipes we made were delicious and unique. And I love the artistry that goes into this cooking.

That said, I think the book is really meant to be an accompaniment to the restaurant experience. It means a lot more to me that I have been to the restaurant and tasted the real thing, which was spectacular. But for cooking these dishes at home, I can't say I recommend it, so I don't give this cookbook my stamp of approval.

Keep this cookbook for your coffee table, or to help you choose your meal for your next visit to the Alinea restaurant!

Kristina says:
When I started reading this cookbook, I was hard-pressed to find anything I thought I could make at home. I didn't have the equipment, know where to get the ingredients, nor have days to make one recipe. I was really worried how this was going to go on our big cook day. This book is just so unbelievably intimidating. Even after cooking from it I'm still intimidated! 

I did manage to make a shortbread recipe, and another recipe called cheese in cracker, which was actually not bad. I only had to buy one piece of additional equipment: a syringe. When I went to the drug store and asked for syringes, they looked at me a bit funny!

This cookbook test was different in that we actually went on an excursion to Chicago and visited the restaurant, Alinea, and spoke with the cookbook author, Chef Grant Achatz. The kitchen really looked like a science lab — not a lot of stoves or elements, all these weird gadgets everywhere, and lot of people working to pull off one of those meals. There were really interesting aromas too. It seemed like it was all run like a really tight, laboratory ship. There was no chitchat in the kitchen; it was very serious business.

I really loved talking to Chef Achatz because he's obviously so passionate about what he does. And he was so into his cooking gadgets, it's like he couldn't wait to show them off. They certainly made it look easy.

And when we tasted the food, I was blown away. It was really unique. Obviously they spent a lot of time and care putting those dishes together. We asked Chef Grant if he had any advice for the home chef trying to make his recipes. All he said was good luck, with an obvious hint of sarcasm. That says it all.

This is one book where you absolutely need to have a digital scale. There are no teaspoons or cups; everything has to be measured to the Nth degree! I had such a headache at the end of the day. Too many numbers.

I do like the way the book breaks down the recipes into many different steps. When you look at them as a whole, it's overwhelming; but when you look at them as one little step at a time, it's not so bad.

A complaint I have about this book is you don't always use what you make. For example, I made all of this truffle juice for only eight little spheres, I had so much juice left over, and it's expensive! The amounts seem off. I think the chef is thinking about what he does at the restaurant and not necessarily what you're going to do at home.

It's pretty obvious this cookbook is not for beginners, or even intermediate cooks, which I consider myself. You need to know a fair bit about cooking before you even begin to tackle any of these recipes.

There are many comments in this book about how recipes aren't easy and how the ingredients are hard to find. I don't really think that they expect you to be able to make this at home. It's like escapism for foodies. They call it food porn.

I think this is a beautiful book with some amazing photography that gives you an inside look at how they do things at Alinea restaurant. And I do think that if you have the chance, you should try this food — at the restaurant, not at home!

And frankly, I don't think the author expects you to be able to pull off these recipes. 
Does this cookbook earn the A & K Stamp of Approval?
No. We love the food at the restaurant, and we recommend a meal at Alinea to anyone visiting the Chicago area. But attempting to make it at home with this cookbook is definitely only for well-seasoned, experienced cooks who are looking for a challenge. A really big challenge. (You won't be disappointed.)
Our Guest Chef
Our guest was Warren Geraghty, executive chef at Vancouver's West Restaurant.

Chef's Beverage

Chef Geraghty brought a red Terra d'Hom (2003) wine from the Priorat, Spain region to enjoy with our meal.
Road trip!
Read a related Bag Blog from Kristina about visiting Alinea and Chicago: Chicago & the Science of Cooking
Related Links