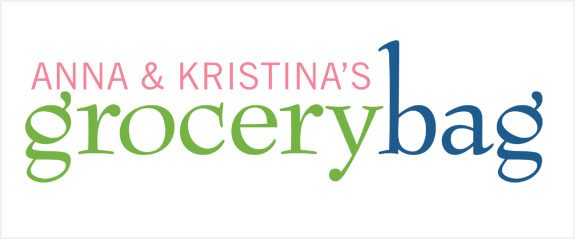 Anthony Bourdain's Les Halles Cookbook
By Anthony Bourdain
Season 3 Episode 61
New York's Les Halles is the French brasserie where Anthony Bourdain served as executive chef before becoming a celebrity, bestselling author and TV host. This cookbook reads like Bourdain is standing right there looking over your shoulder, telling you what and what not to do. Time to invite another bad boy chef into the A&K Test Kitchen!
Our menu:

Celery Rémoulade
Steak Tartare
Les Halles Fries with Aïoli
Duck à l'Orange
Crème Brûlée

Also featured:

 
Chapters-Indigo Amazon.ca
Amazon.com Barnes & Noble

Anna says:
I have always been a big fan of Anthony Bourdain. His cookbook Kitchen Confidential was a great read. He's always been a renegade to me, and the Les Halles cookbook is consistent with that image.

I really like the way he writes; his voice is honest, irreverent and funny. Bourdain lends his no-bull writing style to this cookbook too, cursing, ranting, and writing some pretty funny passages in what would have otherwise been a standard book on French cooking.

So many chefs tell us time and time again that you must put love into your food if you want the food to taste delicious. No one says this better than Bourdain. I love the way that he is raw with his words and explanations about the importance of passion and food. It's infectious. 

In addition to the recipes we made on our big cook day, I made some extra recipes from the book at home as well, including the beef bourguignon, the roast chicken, and the lemon tart. Going into the cook day I was concerned about a few of the recipes, partly because some of the things I cooked at home didn't work out, so I didn't know what to expect.

In any cookbook, I always look for explanations about why you need to do things a certain way. It makes all the difference when it comes to the final result. Bourdain definitely provides explanations on technique and tools to use in this book, and I found it very helpful.

When I actually started cooking with this book, I ran into a couple of recipe problems that made me wonder if it was really worth my money. The pie crust recipe doesn't actually tell you how long to cook it or at what temperature, and the aioli recipe was a complete flop. But that said, I really enjoyed reading the cookbook and Bourdain made me laugh throughout. Plus, there were some very helpful tips and information. And finally, there were some recipes that were such winners, I'll be going back to them again and again. I have got to give this cookbook a BUY.

Kristina says:
When I first delved into this book, I enjoyed reading it because I really like Bourdain's cheeky tone; the way he speaks to the readers, and even yells at you. I don't actually think the way he talks to the reader is intimidating. To me, it's encouraging. He points out common mistakes and says: "Don't do this or you'll fry your eyelashes off. Stand back!" I need that kind of talking-to in the kitchen. (Well, as long as he is not actually coming into my kitchen, I'm fine with it.)

The recipes in this collection are old school traditional bistro cuisine, but that never goes out of style. In addition to our cook day recipes, I also made the beef bourguignon, the mushroom soup (which was pretty good), and the chocolate and hazelnut tart, which was a little disappointing.

Bourdain provides some great technique instructions. For example, he describes how to truss a chicken and orders you to lie on your back, and pull your legs into your chest. Knees in, @$$ out. Great image!

I have to say the duck we made was crazy good. CRAZY good. Every time I think about it, my stomach growls for more. I couldn't stop eating it!

I like the look of this book and the way the recipes are laid out. I especially like the voice and tone, the way Bourdain speaks to his readers. But there are some pretty big mistakes in here. That said there are also some amazing recipes. I do think the pluses outweigh the minuses, so I give this cookbook a BUY.
  

Does this cookbook earn the A&K Stamp of Approval?
Yes. Though we did find some recipe mistakes, we both thoroughly enjoyed testing this book and feeling like we had a little Anthony Bourdain on our shoulder guiding us through the steps. If you're a Bourdain fan, this is a must-have.
Our Guest Chef
Hailing from the Muscadet region of France, Thierry Rautureau is the James Beard Award-winning chef and owner of Rover's and Luc restaurants in Seattle, Washington. Raised on a farm, Rautureau helped his mother prepare meals for the family. From an early age he learned to appreciate seasonal cooking and utilizing fresh, homegrown ingredients.

After training in traditional French cuisine in his home country starting at age 14, Rautureau moved to the United States, where he worked at many notable establishments. After visiting friends in Seattle, he opened Rover's in 1987, embracing a vision of warm, comfortable dining, similar to dining at a friend's house.

Twenty three years later The Chef opened Luc, a French-American café and bar named after his father, Luc Rautureau. Luc is a neighborhood spot with heartwarming food, cocktails and a well-selected wine list.

Read more about Thierry Rautureau and his restaurants at thechefinthehat.com

Chef's Beverage

Chef Rautureau brought a 2006 Sancerre by Michelle & Sylvain Leredde ($24.99/750ml) to enjoy with our meal. Wine from France's Sancerre region has been cultivated since biblical times and remains a favourite of French bistros for its food-friendly pairings.

Chef's Recipe

Chef Rautureau shared his delicious recipe for BBQ grilled pork chop with dijon mustard, asparagus, and walla walla sauce with us.
Related Links