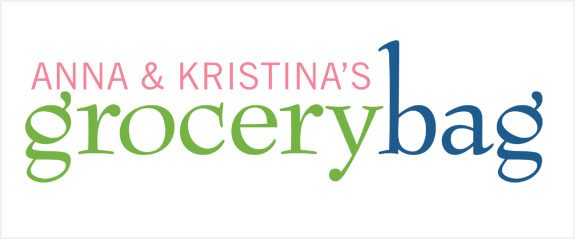 Artisanal Gluten-Free Cooking
By Kelli and Peter Bronski
Season 4 Episode 74
Whether for health or as a trend, gluten-free eating appears to be here to stay. But finding delicious gluten-free recipes isn't easy. With everything from cinnamon buns to ravioli, the authors of Artisanal Gluten-Free Cooking claim they're bringing back the joy of eating with 275 gluten-free recipes so good, you won't be able to tell the difference.
Our menu:

Bruschetta 
Mesclun salad
Margherita Pizza
Meat Lover's Lasagna
Mexican Spice-rubbed Pork Tenderloin
Angel Food Cake

Featuring: Gluten-free flour

 
 
Amazon.caChapters-Indigo
Amazon.comBarnes & Noble

Anna says:
Though I'm not gluten-intolerant, I do enjoy a lot of things that are naturally gluten-free, like salad, meat, and rice. But when it comes to bread and pasta, and that kind of thing, I would rather not have it than eat gluten-free versions. Any kind of processed gluten-free foods I've had, like cookies and breads, were just heavy rocks in my stomach.

When I first looked through the book, I was confused. There are recipes for flour mixes and breads and pizzas and pastas, but there are also a whole lot recipes that otherwise don't have gluten in them. Salads, chicken, cheese, all sorts of things. In fact, the majority of the recipes in the book are already gluten-free, so it's not really a gluten-free cookbook. It's a regular cookbook that has some gluten-free recipes.

At home I tested other recipes from this cookbook, including the tomato soup, a honey mustard chicken salad, and a quinoa vinaigrette salad. It was all kind of bland. For the most part, the recipes in the book are well written, straightforward and easy to follow.

Our judge didn't seem surprised by the results on our cook day. He has studied gluten-free cooking, it's now his livelihood, and for him, he says one of the biggest problems is the aftertaste of some of the substitute flour ingredients. I have to agree.

It's obvious that the authors of this cookbook are knowledgeable and passionate about gluten-free eating. However, I feel the cookbook lacks focus. There are way too many recipes that were already gluten-free. At the end of the day, out of all the recipes, whether naturally gluten-free or more of the bread-like products, nothing really tasted very good to me. I'm taking a PASS on this book. It doesn't earn my stamp of approval.

Kristina says:
I went gluten-free over a year ago after seeing a naturopath who told me I was gluten-intolerant. I cut gluten out of my diet cold turkey. That was hard. But I really missed all my favourite foods, like bread, pasta, pizza, and pastries, so now I'm on a continual search for the best gluten-free baked goods I can find.

A gluten-free diet is certainly not a weight loss program. A lot of processed gluten-free goods have other ingredients added to make them taste better, like sugar or fat, which can mean a lot of extra calories.

From this book, I also made pumpkin spice muffins and chocolate chip cookies. They were okay. And then I made a quinoa salad and halibut, which were already gluten-free recipes. Those were kind of mediocre.

What I want to find is a good gluten-free baking book. I wish they had more of those kind of recipes in the book.

I agree with our guest chef. When you're eating gluten-free, you have to change your expectations.

As someone who eats gluten-free day in and day out, I think the gluten-free recipes in this book are okay but they're not great. I have found a lot better recipes for bread and cookies elsewhere. As for the non-gluten-free recipes, I though they were kind of unimaginative and a little bit lackluster. So I'm going to take a PASS on this book. It doesn't earn my stamp of approval.
Does this cookbook earn the A&K Stamp of Approval?
No. While the cookbook itself had a lot of gluten-free information and the authors appeared very knowledgeable on the subject, the recipes just didn't deliver on the cookbook's promise.

Our Guest Chef
With everything in his childhood home freshly-baked, Ray Porcellato, founder of Cloud 9 Specialty Bakery, acquired his love for baking at a young age.

When he saw the demand for gluten-free products going largely unfulfilled, Ray decided to continue that family tradition and launched a bakery that would create gluten-free baked goods that had the same taste and quality he grew up with. After creating a specially formulated gluten-free flour, he began to produce a complete range of baked goods and confections that are firstly of the highest standards, and also fulfilled a need for uncompromising gluten-free products.

Ray worked tirelessly to develop his "secret" gluten-free flour and believes it is so revolutionary that he has based an entire future on it!

Chef's Beverage

Chef Porcellato brought a 2010 Killer Cab cabernet sauvignon from Pacific Breeze Wineries to enjoy with our menu. It's a great red to enjoy with dinner and pairs perfectly with grilled meats.



Some products & services provided to 
Anna & Kristina's Grocery Bag courtesy of:
Related Links