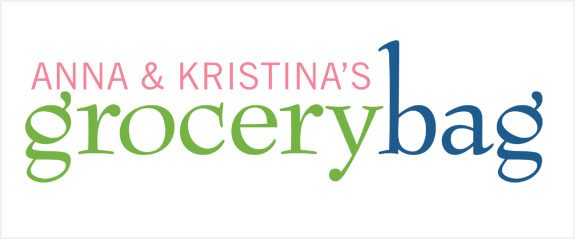 Barefoot Contessa Back to Basics
By Ina Garten
Season 2 Episode 30
Ina Garten prides herself on serving up recipes that make cooking and entertaining a breeze. Back to Basics contains over a hundred new recipes that are supposedly easy to follow and made up of easy to find ingredients. We give it a whirl to see if this cookbook delivers an A & K Stamp of Approval.
Our menu:

Pomegranate Cosmopolitans (Red Ruby)
Bruschetta with Peppers and Gorgonzola
Italian Wedding Soup
Roasted Butternut Squash Salad with Warm Cider Vinaigrette
Coq Au Vin
Pumpkin Roulade

Also featured:

 
Chapters-Indigo Amazon.ca
Amazon.com
Barnes & Noble

Anna says:
This cookbook totally made me want to cook and entertain. The photographs are beautiful and Ina Garten's little extra tips make me envision all my friends sitting around my table. The collection of recipes sounded scrumptious yet easy. I wanted to get cooking!

I made a lot of recipes at home as part of our overall testing for this book. The pork recipe, the brownies, the omelette, the ginger cake, and lemon mousse, to name a few. The more I cooked from this book, the more I wanted to cook!

I love all the extra tips in this book. She has some really useful ideas about entertaining better: extra ingredients to have on hand, adding coffee to your chocolate desserts to make them more intense, keeping lemons around, adding a bit of zest to recipes that call for lemon juice, some basic, no-fail marinades. Little tips that anybody can use in their everyday cooking that really make a big difference. She even includes shopping tips and suggestions like salting your meat as soon as you get it home from the butcher.

I also love the fact that she points out where in your ingredients you need to focus on high quality, whether it's high quality chocolate or good bacon or whatever. A lot of these recipes I will refer back to when I'm entertaining at home. They feel very current to me, using ingredients that are sophisticated yet not hard to find. I feel like this is one cookbook for my generation.

The construction of the book is good because it lays open flat. The pictures are high very quality and make your mouth water. As the "Back to Basics" name implies, the book is organized very simply in chapters like cocktail hour, lunch, dinner, appetizers, that sort of thing. I find that easy to follow. And the recipes are easy to read and follow.

Not only does this book contain recipes that are really wonderful and delicious combinations of simple ingredients, Ina Garten also gives great tips for teaching you to think for yourself as a cook. That's a sign of a great book, in my opinion. I give this book my stamp of approval. It's a very good buy, a huge buy. Get it!

Kristina says:
I was really excited to try this cookbook. "Back to Basics". That sounds easy, right? Like something even I could manage! When I started looking at the recipes, I couldn't even decide what to make. Everything sounded so good and inspiring. The pictures were mouth-watering. I loved the additional cooking and entertaining tips. I was excited to dive in.

From the beginning, I really liked this book: the way it's laid out, the construction, the pages, the photographs, the recipes. I couldn't decide what I wanted to make first. They're easy to read, they're easy to execute and generally everything turned out really well.

One of my favourite parts of the book is the pictures. Ina says she wants to make you feel like licking the page. And you know what? You do feel like licking the page! They did a great job.

Everything I made at home turned out really well. Oven-roasted vegetables, spring risotto Parker stew (it was a bit of work but delicious and it got rave reviews), chocolate bark, gingerbread, the country omelet. These recipes seem pretty much foolproof. (Or should that be Kristina-proof?)

I really like Ina's tips throughout: entertaining tips, cooking tips, shopping tips. She even has frequently asked questions and answers. I feel like she is really trying to help you become a better cook and gives you all her little secrets to amp up that flavour.

Even though the cookbook is called back to basics and the recipes are fairly simple to execute, it doesn't mean you can throw them together in five minutes. There are some that have a lot of ingredients. The Parker stew that I made, for example, took a fair bit of work, but it was hard to screw up.

I really like this book's simplicity. It doesn't have a lot of recipes within recipes, which drives me crazy. Basically each recipe fits on one page.

I like that that a lot of the recipes in the book are good enough to serve guests. She makes the most of some simple ingredients, and uses a lot of current ingredients like boconcini and sun-dried tomatoes. It just feels now.

I found this book really easy to read and it is really well organized, the way I like it: starters, salads, main dishes, desserts, breakfasts. Simple. Easy to understand. I don't think there was anything I didn't like about this book. I give this cookbook a definite buy.
Does this cookbook earn the A & K Stamp of Approval?
Yes, yes, yes! This is one cookbook we strongly recommend for beginners and advanced cooks alike. We are in love with this book!
Our Guest
Our guest on this episode was esteemed Vancouver food critic Jamie Maw.

Guest's Beverage

Jamie brought Smirnoff Vodka to go into our Ruby Red Cosmopolitans.
Related Links
Related Links