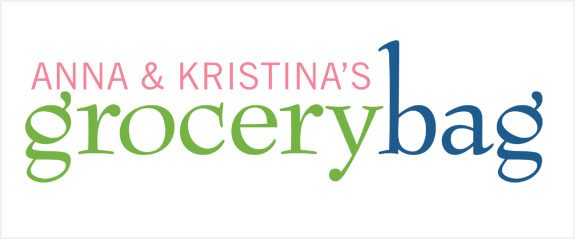 Bon Appetit, Y'all
By Virginia Willis
Season 3 Episode 44
To most people, southern cooking means mouth-watering fried chicken, cheesy grits, and savory gravy. "Bon Appetit, Y'all" takes these classics and adds a French twist. Will this cookbook earn the A & K Stamp of Approval? We head south, to Savannah, Georgia to find out!
Our menu:

Hushpuppies
Meme's Fried Chicken and Gravy
Fried Catfish Fingers with Country Rémoulade
Green Beans Provençal
Funeral Grits
Coca-cola Glazed Baby Back Ribs
Georgia Peach Soufflés

Also featured:

 
Chapters-Indigo Amazon.ca
Barnes & Noble Amazon.com

Anna says:
I liked this cookbook right away. The pictures made me not only want to cook, but also to go to the South, which we were lucky enough to do for this episode. The book promises to give readers Southern recipes with a French flair, thus, the title. But it's a bit cheesy: Bon Appétit, Y'all? Doesn't earn any points with me.

As far as I can tell, Southern cuisine is pretty simple: grits, biscuits, fried chicken, catfish. What this cookbook does is go one step further to make the dishes more refined. I like that about this book.

Before our trip, I made a few recipes at home to test the book on my own. I made a banana-pecan bread, which was delicious. I made a halibut with tomatoes and zucchini, which was pretty good. I made some bruschetta with greens and cheese on it, and that was really good. All very yum!

This is a cookbook where the recipes are rooted in the South, but with clear French influences, and I think it's a beautiful combination. Everything we made was either pretty good or delicious. The instructions were excellent. The pictures were beautiful and inspiring.

There are many recipes that I will make again for myself, and for guests. I think this book would make a great gift. For all these reasons, I give it my stamp of approval.

Kristina says:
When I first got this book, I couldn't decide what to test at home because everything looked so darn good. The book is beautifully laid out, with gorgeous pictures. I even liked the little stories the author tells about her life, her family's three generations of Southern cooking. For me it was interesting, something I wanted to dive into and read.

What's kind of weird about this book is that it's a Southern cookbook but it is also kind of a French cookbook too. The author had some training in French cooking but she is from the South so you'd think that the recipes would have some French flavour. But really it's Southern recipes and French recipes together in one book. I wasn't sure it would work.

At home I decided to make a green bean dish, corn bread, crab cakes, and the most amazing French toast, baked in the oven. I have dreams about that French toast!

We have not had the best luck with fried food. It's a real skill you have to practice, or at least have a really good deep fryer that does it for you, if there is such a thing. The hot oil jumping out of the pot scares us. We have gotten burnt many-a-time!

Maybe not all the Southern recipes in this book are what Sallie Ann, our chef/judge, was used to in a traditional sense. But everything I tried, both the French and the Southern recipes, were well-written, easy to follow and most importantly, really good. I'm definitely giving this cookbook my Stamp of Approval.

Does this cookbook earn the A & K Stamp of Approval?
Yes. Apart from our fear of frying, we had great success with everything we made from this cookbook. We also recommend everyone visit Savannah, Georgia and the area at least once in their lives, and definitely taste a freshly-picked Georgia peach!
Our Guest Judge
Celebrity chef, television personality, and cookbook author Sallie Ann Robinson is a sixth-generation native of Daufuskie Island, South Carolina, renowned for her culinary expertise, entertaining presentations, and knowledge of southeastern United States Gullah culture.

Sallie Ann's Drink

We were extremely lucky to be able to sample homemade wine, made by Gullah cuisine expert Sallie Ann herself. Southern cooking and homemade wine. Nothing better!

Sallie Ann's Recipe

Sallie Ann shared her delicious fried shrimp sandwich recipe with us. Mmmm!
Cookbooks for this episode provided to
Anna & Kristina's Grocery Bag courtesy of:
Related Links