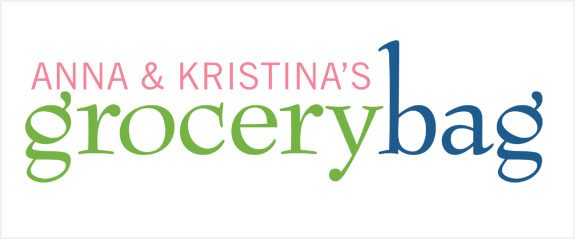 Campground Cookery
By Brenda K. Kulibert
Season 2 Episode 17
First published over 20 years ago, this fourth edition of Campground Cookery is not just about roasting hot dogs and marshmallows. With over 270 recipes, this book promises to take fine cuisine into the outdoors. We find out if this cookbook can make a couple of city girls like us into gourmet campfire chefs.
Our menu:

Beef Round Steak
Reflector Oven Zucchini Parmigiana
Bannock Bread
Grilled Rainbow Trout
Cucumber Sauce
Pudgy Pies (dessert)
Sweet Potatoes N' Apples

Also featured:

 
Chapters-IndigoAmazon.ca
Amazon.com Barnes & Noble

Anna says:
This book makes a pretty big promise, so I was skeptical about being able to create gourmet meal over a campfire.

The first thing I noticed about this book is that there are no pictures of the dishes, though there are helpful diagrams for campfire building, building the reflector oven, and that sort of thing. Good quality photographs are something we look for in any cookbook we're testing, however. You need to see what you are going to accomplish.

The book is well written; the instructions for setting up your cook area and your utensils are easy to understand. I'd never heard of making a reflector oven before, or making a frying pan with a stick. I was curious, that's for sure. I think the book could have provided more instruction on the reflector oven and how to get it working right. The instructions certainly aren't extensive. For making a fire, it talks about making coals but it doesn't give you any instruction on how to maintain and control temperature. We just built a campfire but we didn't know about how to make the coals and make them last.

Physically speaking, I think the book is a very good size and fits well into a backpack, so it's easy to take along on a camping trip. The book does introduce the idea of cooking a variety of foods and dishes over a campfire, which I think is a good thing. I never realized that you can make so many different types of food and really almost anything is possible when you're cooking over an open fire like that.

This cookbook promises to take fine culinary arts outside and I just don't think it delivers on that. The recipes aren't gourmet; they're all very basic. I can't give this book my stamp of approval.

Kristina says:
When I first saw this cookbook I thought: "You're not going to need much else and you won't go hungry in the wild."

I liked the instructional sections that talk about lighting a fire, and how to build a reflector oven. The recipes were all short and easy to follow, but I found many of them uninteresting and a little bit obvious. For example, Grilled Hot Dogs: frankfurters and hot dog buns. Most people know that already.

Other recipes I wasn't impressed with were the soups and the stews. For example, Camp Chowder: one can cream of celery soup, one can cream of potato soup, one can of canned vegetables, and a few other things. First of all, that's a lot of cans to lug around. Second, why don't I just have these items separately instead of lumping them all together? I didn't really get it, but I gave it a chance anyway.

There were diagrams to accompany the instructional sections, but there weren't any photos. I don't like when I cookbook leaves out the photos, though I think the idea was to keep this book small so you could take it camping with you. Pictures would have added a lot of extra pages and weight, so I understand why there weren't pictures here.

The book does have a section on cooking on a barbeque, so I tried some at home: Grilled Red Onion, and Lemony Chicken. I grilled the onion for as long as it said in the book and it was completely raw and inedible. The lemony chicken was okay, but not very flavourful. I guess if you're camping, things taste better in the wilderness! Or maybe you just have lower expectations.

The book fell a little bit short in some areas, like fish cleaning. Anna caught a trout and it had instructions on cleaning many other fish, but no trout.

Even though this cookbook is a fourth edition, I still feel it could use a big update. Some things seem very out-of-date, like topping food with marshmallows and using a lot of processed foods. You can argue it makes sense for camping but I think there are other ways to make food taste good without using so much processed food.

I think this cookbook is geared towards people who have never been camping before and have never cooked anything before. It's overly simple in some areas and overly complicated in other areas. I think it could use a serious update, there is a lot of processed food in here and I think some of the recipes could use some jazzing up.

I wish this cookbook would step it up a notch and try to be more creative with some more interesting and exotic ingredients that are now available everywhere. Ultimately, it's too simple and not very impressive. I don't give this cookbook my stamp of approval. 
Does this cookbook earn the A&K Stamp of Approval?
No. Though we appreciate that many people want to travel light when camping, overall we both felt this book was lacklustre in its recipes and doesn't deliver on its promise.
Our Guest Chef

Our guest chef judge was Chili Thom, a Whistler, BC chef and artist.

Chef's Beverage

Chili Thom brought Heath Wines Lizart Flat Chardonnay Verdelho (2005) to enjoy with our menu. Wine in a tetra-pak! Who knew? Great for camping!
Related Links