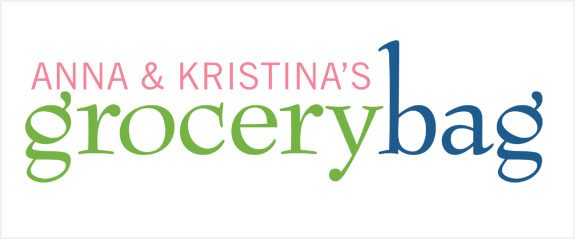 Canyon Ranch: Nourish
By Scott Uehlein and Canyon Ranch
Season 3 Episode 63
Nourish is the companion cookbook to the world famous Canyon Ranch spa in the US, known not only for its treatments, but also for its delicious food. This is not a diet cookbook, nor is it a vegetarian cookbook. Rather, it celebrates big flavours, fresh ingredients, seasonal dishes, and promises "indulgently healthy cuisine". Healthy and delicious? We'll see about that!
Our menu:

Shrimp Fritters
Butternut Squash Tart with Arugula Salad
Tortilla Soup
Broiled Salmon with Cucumber Lemongrass Salsa
Baked Vanilla Pears in Pastry

Also featured:

 
 
Chapters-Indigo
Amazon.ca
Amazon.com
Barnes & Noble  

Anna says:
When I first got this cookbook, I was skeptical because I often find that most health cookbooks just don't deliver when it comes to flavour.

My philosophy on eating healthy includes moderation and balance. I don't believe in ruling out anything. If you really want a piece of chocolate cake, go ahead every once in a while. I'm not good with being told I can't  have something. No white pasta, no alcohol, no sugar? That doesn't work for me. My weaknesses are dairy and carbs. I could live on bread and cheese alone. Seriously.

In advance of our cook day, I made several additional recipes at home, including cream of tarragon and tomato soup, tuna melts with mustard sauce, and banana bread pudding. That one didn't turn out so well.

On cook day at Sparkling Hill Resort, we had five basic recipes to get through, but many of those recipes had recipes within recipes. It was a lot of work. A ton of chopping, chopping, and more chopping. 

What I'm looking for in a healthy cookbook is dishes that are so good, they are worth the effort, and also make me want to serve them to my guests. I was worried these recipes would lack flavour, but many do call for salt and fats like butter. Just not that much. But I was still hopeful the dishes would taste good.

I like that this cookbook includes lots of extra information about the nutritional value of the recipes. Also, at the beginning, there's a whole section on salt and flavours, and the importance of buying seasonal local foods. That said, I think it could have taken things a step further because a lot of this is information wasn't new to me. It's already readily available in many places.

While I was skeptical at first, and the photographs didn't inspire me much, I was pleasantly surprised when I actually got into the recipes. The book seems to represent my own approach to healthy cooking, which is moderation, not absolute restriction. Many of the recipes were delicious and worth the extra work, and some I will serve to my guests. The pear pastry: total home run. I give this cookbook a BUY.

Kristina says:
This cookbook tries to provide recipes for healthy food prepared in innovative ways. It doesn't completely cut out fat and cheese and all those delicious things, but it tries to minimize it and replace it with healthful, flavourful ingredients.

I really liked the information offered about different ingredients, and about ways to cook to make your food healthier. And I love the nutritional information that accompanies every recipe. There's a lot of good info here.

When I got this book, I dove right in because this is the way I want to eat when I am at home. When I am out at restaurants, I eat a lot of rich food, so when I cook for myself, I try to keep it simple and fresh. A lot of the recipes in this book really appealed to me. I couldn't decide what to make first, it all looked really good.

In addition to the recipes we made on cook day at Sparkling Hill Resort, I also made a lot of other recipes at home, including the coconut macaroons, the roasted edamame, and a honey balsamic glazed chicken. I really liked everything. Good, and not too difficult.

The thing about healthy cookbooks is there are often a lot of ingredients. (You have to make up for the lack of butter and sugar somehow.) Many of these recipes had a ton of ingredients in them. But not all the recipes in this book are that time consuming though. The ones that I made at home were a lot simpler.

I liked most of the recipes in this book. I think they are innovative and well-written, and most importantly, it's the way I like to eat: healthy and fresh, without sacrificing a lot of taste. A lot of work, sometimes, but usually worth it. I give this book a BUY.


Is this cookbook A&K-Approved?
Yes. Though it is labour-intensive at times, we both enjoyed most of the recipes in this cookbook. You may want to make some minor adjustments to suit your tastes, but overall, it's a great cookbook that helps you eat healthier, without sacrificing flavour.
Our Guest Chef
Jesse Brune is a "Life-Style Transformation Coach", living and loving in Los Angeles, CA. As the break-out star of Bravo Television's hit show "Workout" and most recently, Food Network's latest hit, "Private Chefs of Beverly Hills", Jesse brings a deep level of consciousness and fun to mindful living.

Jesse has the pleasure of sharing his gifts and talents all over the world, and this Le Cordon Bleu trained chef shows no signs of slowing down! He has appeared on various entertainment shows including: The Bonnie Hunt Show, Access Hollywood, and the E! Network's Red Carpet Oscar Special. He has contributed his lifestyle expertise to US Weekly Online, Life & Style, OK! Magazine, menshealth.com, Goodbite.com, and other various outlets.

Read more about Jesse at: www.jessebrune.com

Chef's Beverage

Chef Brune brought Voss sparkling water ($3.99/800ml) to enjoy with our "indulgently healthy" menu. Keep in mind when buying mineral water that "mineral" is a broad term, so choose a brand that specifies clearly what it contains.

Chef's Recipe

Jesse Brune shared his delicious zucchini recipe with us, but only after a little extra pampering at the spa!
Related Links