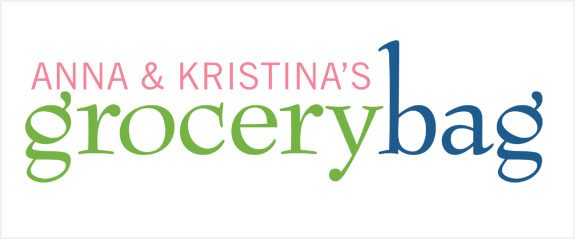 Chef Daniel Boulud: Cooking in New York City
By Daniel Boulud and Peter Kaminsky
Season 2 Episode 39
Born in France, Chef Daniel Boulud is world-renowned for combining fine American ingredients with European tradition to create contemporary French cuisine. Featuring 75 recipes from his own restaurants, this cookbook promises to provide a behind-the-scenes look at what inspires this highly creative chef. Will it inspire greatness in our own kitchen?
Our menu:

Warm White Asparagus with a Poached Egg Dressing
Open Lobster Ravioli and Pea Purée (including the bisque sauce)
Coconut Roche (cookies)

Also featured:

 
Chapters-Indigo Amazon.ca
Amazon.com Barnes & Noble

Anna says:
My first impression of this book was that it's for people who love food, cooking, and eating, and for those who are into New York City and travel. Perhaps it's a good souvenir for someone who has visited one of the restaurants.

It's an interesting book; certainly unique compared to others we've tested because it really gives you an inside look at a day in the life of a big-time chef. Anybody interested in food might like to learn what time of day chefs start work, how much effort goes into what they do on a day-to-day basis, and how many people are involved in getting food onto a plate.

I tried a number of recipes at home in preparation of our big cook day, including the tuna tartar, the roasted garlic and rosemary focaccia bread, the chicken Provençal, and the gougère. All the recipes turned out well, but I definitely think you need to focus on the recipes when cooking from this book — you can't be doing other things at the same time.

I like the fact that the recipes represent a range of difficulty; some are super easy and some are much more complicated. This book definitely assumes some knowledge of cooking. (E.g. the issue we had trying to find the "coral" of the lobster on cook day. Thank goodness for the internet!)

This cookbook is definitely unique and contains a lot of things that you don't get in other books with all the behind-the-scenes stories. I thought the photographs and the book construction were excellent; some of the pictures just made my mouth water. There were some extra tips in this book that were helpful, e.g. when it's okay to use store-bought items (chicken stock). I like that he includes wine selection and wine pairing ideas too.

I wish there were more recipes! Overall I found this cookbook an enjoyable read and the dishes were delicious. I give it my stamp of approval.

Kristina says:
I was thinking this is gonna be some fancy cookbook from a fancy chef and I am never going to be able to cook any of these things. I wasn't looking forward to testing it, to tell you the truth.

But when I started testing the recipes at home, I was pleasantly surprised. Yes, I chose some of the easier ones, like the lemon yogurt cake, the shrimp with the peanut dressing, a spaghetti dish, and gougère, but everything turned out amazingly well. I am a huge fan of lemon cake and this was one of best I have ever tasted in my whole life. Amazing! And I made it! The shrimp was really good too.

This cookbook has some beautiful pictures, not only of the food, but also of Daniel Boulud's New York — his restaurant suppliers and the markets he visits. It is really one of the highlights of the book. If you've been to one of Boulud's New York restaurants, it's a great memento.

By and large I thought the recipes are well written and fairly easy to follow. There aren't a ton of shopping tips. There are some cooking tips, although it does assume an intermediate level of cooking.

Initially I didn't have high hopes for this cookbook. I thought I would never be able to cook something by one of the most famous chefs in the world. But as I started reading the book and trying the recipes, I was surprised. I really liked the mix between simpler recipes and the more difficult complex ones. Everything I tried at home and on cook day turned out remarkably well. It really gives you the inside look on what it's like to be a big chef in New York City. It's a great book if you are into Daniel Boulud and his cooking. I give this cookbook a buy.
Does this cookbook get the A & K Stamp of Approval?
Yes. Though we were both intimidated at first, this book is quite accessible and we had a lot of success with it. If you enjoy learning about contemporary French cuisine or Chef Daniel Boulud's creations, we definitely recommend this cookbook.
Our Guest Chefs
Our guest chefs were Chef Daniel Boulud himself (author of the cookbook), as well as two of his colleagues: Chef Stephane Istel of DB Bistro Moderne in Vancouver, and Chef  Dale MacKay of Lumière in Vancouver.

Chefs' Beverage

They brought a delicious white wine, Coulée de Serrant (2005), to go with our lobster dish.