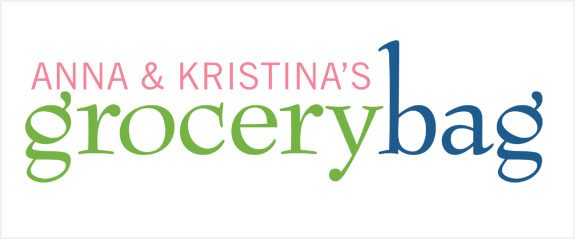 Cowboy in the Kitchen
By Grady Spears, Robb Walsh, and Dick Patrick
Season 2 Episode 37
An haute take on one of America's most traditional cuisines, this cookbook full of Texas Ranch recipes isn't just about ribs and beans. A Cowboy in the Kitchen promises American cooking at its kick-off-your-boots-and-get-down-to-business greatest. So will it live up to those claims in our cookbook test and earn the A & K Stamp of Approval?
Our menu:

Refrigerator-smoked Rib Eye with Horseradish Sour Cream
Jicama and Carrot Coleslaw
Sourdough Biscuits
Son-of-a-Bitch Stew
Pecan Pie

Also featured:

 
 
Chapters-Indigo Amazon.ca
Amazon.com
Barnes & Noble

Anna says:
My first impression of this cookbook was positive. It made me want to eat meat, even frank & beans! I liked it.

I tried several recipes at home in advance of our big excursion to Stump Lake Ranch. I made the bean recipe, the lamb with mint jelly, and the pork tenderloin. Everything turned out okay, though nothing was exceptional.

On our cook day, I really thought there were some recipes where more instruction was needed, especially for dishes like the Son-of-a-Bitch Stew, a recipe that it's really unlikely your average person has made before. I've never boiled a tongue — I don't know how to get the skin off! I would have liked a little extra direction on that one.

But I always say, if I ever find a cookbook that gives me one or two recipes I can't live without, it's worth it. The steak was outstanding. Totally out of this world. The chef agreed. He even called it perfect! It was cooked just right – a little bit smoky, and very flavourful.

And the sourdough biscuits were surprisingly excellent, even though we made some mistakes on that recipe. I will definitely be going back to the book for those!

Plus, a good pecan pie recipe is hard to find. And you know what? Even though the crust was a little bit overdone, just a little bit, and even though we had a hard time getting the pieces out because I forgot to grease the pan, the pecan pie was heaven. Pure heaven!

The Son-of-a-Bitch Stew, on the other hand, was disgusting. Never again. The chef, however, said it was pretty good. It's supposed to taste like that. It's what cowboys used to eat. He gave us a couple of tips for adding flavour, but otherwise he said it was good. Plus, the ranch hands came and took the leftovers! Can you believe that? It must have been ok. I'm clearly not a real cowgirl.

So simply for those reasons — namely the rib eye, the sourdough biscuits, and the pecan pie — and even though there is a lot wrong with the book, I give it my stamp of approval.

Kristina says:
I was excited to try this cookbook. It had so many traditional yummy recipes like chili, beans, biscuits, and brownies. Who doesn't love all that?

I had some real mixed results when I cooked recipes at home. I made a jalapeño stew that wasn't very spicy, and the recipe called for the wrong kind of meat in my opinion. I made brownies that I had to cook twice as long as the recipe said. And I made some not very good mashed potatoes, but I made an excellent tomato soup.

The instructions in some of the more uncommon recipes (at least for us city-slickers) needed to be fleshed out a little more, especially for the Son-of-a-Bitch Stew. (Get it? Fleshed out? As in liver, heart, brains, tongue…ick!)

While I liked the sourdough biscuits, and I really liked the pecan pie, I did have some issues with the book. It didn't tell you how long to boil the tongue; the biscuits didn't "double in size"; and we only used about 2/3 of the pie filling from the full recipe. Definitely some unanswered questions.

The thing I find about cowboys is they're generally quite laid-back and relaxed. Outlaw Chef Chandler wasn't as tough on us as I think he could have been. We sure won him over with the Son-of-a-Bitch Stew, which was a huge surprise (and definitely not to my taste!)

But, it's not all about the end result; it's also about the journey. I think this cookbook improve a few spots on the road map that guides our journey to the final destination. For that reason, I don't give this cookbook my stamp of approval.

Does this cookbook earn the A & K Stamp of Approval?
A split decision. If you're looking for a to-die-for pecan pie recipe, sourdough biscuit recipe, and steak rub, it may be worth your while to invest in this book (or at least take it out of the library).
Our Guest Chef
Outlaw chef Terry Chandler is owner and head chef at Fred's Texas Café in Fort Worth, Texas. He teaches Tex-a-fusion cooking classes and runs a real chuck wagon at cattle ranches.

Chef's Beverage

Chef Chandler brought locally-made Big Rock Grasshopper Ale to enjoy with our meal.

Related Links