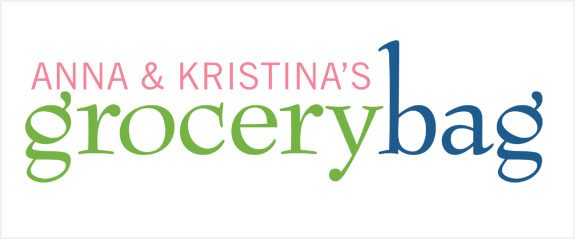 Deceptively Delicious
By Jessica Seinfeld
Season 2 Episode 20
Mother of three, Jessica Seinfeld packed this cookbook with kid-friendly recipes to help parents who struggle to feed their kids nutritious and balanced meals. We find out whether her recipes, filled with hidden veggies, can pass a taste test with a group of picky young eaters.
Our menu:

Blueberry Lemon Muffins (with yellow squash puree)
Chicken Nuggets (with spinach puree)
Tortilla "Cigars" (with yellow squash and carrot)
Green Eggs (with spinach)
Lasagna (with sweet potato and cauliflower puree)
Brownies (with carrot and spinach puree)

Also featured:

 
Chapters-Indigo Amazon.ca
Amazon.ca
Barnes & Noble

Anna says:
This is definitely a book for kids' food and is laid out in a fun and engaging way. I like how the author put all the pureeing information at the beginning of the book. Overall I think the book is well-organized, well-written, and the recipes are all simple and easy to follow.

I tried several recipes at home, all of which tasted pretty good. The scrambled eggs were delicious. You did get a hint of the cauliflower, but in a sweet way. It was just scrambled eggs, cauliflower puree, olive oil and Parmesan cheese — yummy. I also tried the macaroni and cheese. That one was a big hit too.

This book isn't perfect, however. I do think it asks a lot of parents to make all those purees. They're not difficult, just labour-intensive. And messy. She suggests making a whole bunch in advance and keeping them in the freezer. She also suggests that kids need to see vegetables on their plate in their natural form as well, so that they will try them and hopefully learn to like them.

Most recipes tasted pretty good to the kids so I do think Deceptively Delicious delivers on its promises. I give this cookbook my stamp of approval.

Kristina says:
This cookbook is packed with lots of kid-friendly recipe ideas to help parents make healthy (and peaceful) meals. I was a little bit skeptical about how all of it was going to taste at first. I mean, cauliflower puree? I don't like it. Are kids going to like it?

I really like the look of this cookbook. It's very cute and the pictures look good and tasty. Sometimes it's too cutesy though, and I wonder if she forgets this cookbook is actually being used by adults, not kids.

The book is really well constructed. It's spiral-bound so it lays flat and is easy to turn the pages. There aren't a lot of shopping tips or cooking tips, but there are a lot of tips on how to get your kids to eat vegetables, as well as nutritional information that parents might find helpful.

One criticism I have of this book is whether your kids are actually getting much vegetable nutrition out of these recipes. Once you cook vegetables, they lose some nutrition. In this book, you often cook them twice (steam, then puree, then bake in a recipe.) Plus, the chocolate cake calls for half a cup of beet puree. Well, when it's divided up between nine people, it's not a lot of vegetable in one serving.

I thought the recipes were easy to make. And they were fairly tasty. At home I made the chocolate chip cookies with chickpeas in them, among other things. Those didn't go over that well. But I have to remember the recipes are not for me, they're for kids. When I saw our pint-sized testers gobble up everything we made, I figured that's a pretty good sign.

I also talked to a few moms who actually have Deceptively Delicious and have used it at home. By and large they're pretty happy with it. Not every recipe hits it out of the park, but most recipes are easy to make and good to eat.

I think this cookbook definitely does deliver on its promises. It says simple secrets to get your kids eating good food, and it's true. I give this cookbook my stamp of approval.

Does this cookbook earn the A & K Stamp of Approval?:
Yes. Our hungry pint-sized testers proved that you can be successful at getting kids to eat more nutritious meals by craftily hiding vegetables in the food. Though making purees is labour-intensive, if you've got the time and a picky eater, it's definitely a good book to have on your kitchen shelf
Our Guest Chef
Our guest for this episode was Chef Mary MacIntyre of Little Nest in Vancouver, a unique restaurant geared toward families.
Related Links