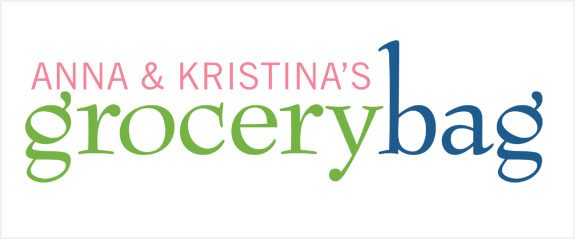 Entertaining with Booze
By Ryan Jennings and David Steele
Season 2 Episode 31
Whether you're throwing a ruckus St. Patty's Day bash or a serene Mother's Day brunch, authors Ryan Jennings and David Steel say they will give you all the tools you need to plan thirty themed soirees in their cookbook 'Entertaining with Booze'. We test out the recipes, and the concept, to find out if it really is an entertaining 'bible' as promised.
Our menu:

Ruby Tuesday (beverage)
BLT Tavern Salad
Caramelized Pear and Onion Pastries
Weissbier Mussels with Coriander and Orange
Apple- and Walnut-stuffed Pork with Cognac Sauce
Chocolate Cabernet Peace Offerings

Also featured:

 
Chapters-Indigo Amazon.ca
Amazon.com
Barnes & Noble

Anna says:
My first impression of this book was that it seemed a bit kitschy. I wasn't drawn into this book. I tried several things at home: the snapper ceviche, the veal chop with a lemon marmalade that was tasty, green beans, bread pudding, and a couple of others. Everything was kind of OK.

However, the very thing that defines this book, the booze, is my criticism with it. Every recipe has alcohol in it and that's fine if the flavour of the wine or the tequila or the beer or whatever really adds to the final product, but half the time I felt like it didn't make a difference. The addition of booze in every recipe just felt like a bit of a gimmick.

I did like some of the tips on how to stock your bar and how to buy certain types of booze, but I found this book lacking in instruction. I wanted more information about why a certain type of alcohol was in a recipe, what kind of flavour it would bring out and how it would affect the final product. And it was missing some major basics, like how long should something cook for? Or, why are you instructing me to do it this way? It wasn't always clear.

I also didn't like the way the menus are organized into things like Father's Day Barbeque, The Suck Up Menu, Saint Patrick's Day dinner. It wasn't working for me.

I'm not exactly sure who this book is written for but I'm guessing it might appeal to a young, metro sexual male who's just starting to entertain for the first time, maybe in his first apartment. But I can think of some better books for a young, metro sexual male than this one.

A big issue we had with this book is that, since every recipe requires a different type of booze, you need to do a lot of extra shopping. Some types are not the kind you'd use much, like cognac. We had to spend a great deal of extra money in order to have all the alcohol we needed for all these recipes. I'm not so sure it was worth it.

We also noticed that the ingredient amounts are off in some recipes. For example, the stuffing for the pork we made on cook day was overwhelmingly oniony. Some of the recipes tasted so wrong that I had to go back a few times and double-check that we did it right. And that cognac sauce on cook day? I made it again at home, very carefully following the recipe and it was just as bad as on the show.

This book promises to be your entertaining bible, but I don't think it delivers on that promise at all. The addition of alcohol in all these recipes did not do anything to improve them. I do not give this book my stamp of approval.

Kristina says:
When I first got this cookbook, I was curious to see what booze would do to the flavours in the recipes. I was looking forward to trying that out.

At home I made the roasted sweet potato and cumin soup, which I have to say I really didn't like. I threw it away! I also made the exotic braised short ribs, a chili with chipotle and black bean, and a guacamole, which were all pretty good.

Some of the entertaining tips in the book were new to me, like change your hand towels in the bathroom halfway through the party so that they're not soggy for your guests. But many others were obvious, like don't leave candles unattended. However, there are some good buying tips and explanations of the differences between types of wines, beer and spirits.

My one big complaint about this book is that it doesn't explain what the booze does for the recipes. If I am just going to use a tablespoon of something, I don't want to go out and buy a whole expensive bottle. 

I don't like the way this cookbook was organized. I'm not a fan of cookbooks that are divided into menus. It just makes finding recipes more difficult, unless you're following a whole menu. Plus the themes are all holiday-based, but I didn't understand why some recipes were put into one theme as opposed to another. Any excuse for booze I guess.

A lot of the recipes are quite simple, but I thought they were missing some key details, and some needed some serious tweaking. For example, if you're heating up chocolate and then adding egg, you need to cool the chocolate otherwise it cooks the egg, and that would be a nasty dessert!

Some of the recipes were kind of old-fashioned, like the Chateau Brionne, the Oysters Rockefeller, the Strawberry Shortcake, the BLT salad.

I think the book has some passable entertaining tips, but really it seems geared toward novices, and if you are a novice cooking with booze and having to buy all these additional bottles, it just seems like too much hassle. The whole thing just didn't work for me. I don't give this cookbook my stamp of approval.
Does this cookbook earn the A&K Stamp of Approval?
No. A resounding anti-recommendation for this book. We think you should just drink the booze. Don't waste it in these recipes!
Our Guests
We welcomed Neil Ingram, co-owner and sommelier at the acclaimed Boneta Restaurant in Vancouver, and Michaela Morris, wine consultant of House Wine. Every night, Neil educates his restaurant staff on which wines go with the menu items. Michaela's consulting company sets up wine cellars and holds wine seminars for business and personal groups.

Guests' Beverage

Neil and Michaela brought a 2007 Tantalus Riesling $22.90/750ml bottle). Neil says: "When in doubt, pour riesling. It is the greatest white wine grape on Earth." A dry riesling will wake up the palate.
Related Links