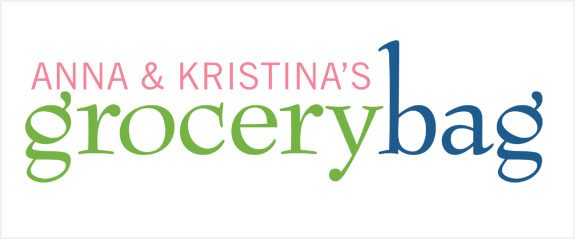 Essentials of Classic Italian Cooking
By Marcella Hazan
Season 2 Episode 15
Marcella Hazan is an award-winning cookbook author and is widely considered a leading influence of Italian cuisine in North America. This cookbook has almost 500 recipes and is allegedly able to turn any literate being into an Italian cook. We're up for that, so we test it on Anna & Kristina's Grocery Bag to find out if it's true.
 Our menu:

Tomato Bruschetta, Aquacotta (Tuscan peasant soup)
Homemade Fettuccine w/ Butter Sage Sauce
Tuscan Meat Roll with White Wine & Porcini Mushrooms
Chicken Breast Fillet with Lemon and Parsley, Sienna Style
Potato & Ham Croquettes, Romana Style
Zuppa Inglese 

Also featured:

 
Chapters-IndigoAmazon.ca
Amazon.com Barnes & Noble

Anna says:
My first impression of this book was that, for its size and mission, it's very approachable. I really like the way it's written. I found it easy to understand and visualize, and so I knew what to do even before I went into the kitchen. I actually enjoyed reading it.

I tried several recipes at home before the big cooking day, including a pesto and a tomato sauce. I also tried a red snapper recipe, a chicken dish, and a panacotta. All the recipes were easy to follow and inspiring, and everything turned out well when I cooked at home.

I love the fact that this book is so full of little inside tips. It's got great shopping tips on what to look for when buying certain foods and kitchen utensils.

Even though our big cooking day was almost a complete failure, I do think this book delivers on its promises. I give it a definite buy. Essentials of Classic Italian gets my stamp of approval (although I think I need to spend more time studying it before I cook for someone like Umberto Menghi again!)

Kristina says:
When I first got this cookbook, I wasn't looking forward to reading it. I prefer to read fiction!

This cookbook is  thick and dense, and there aren't very many pictures. But as soon as I started getting into it, I actually enjoyed it quite a bit. Marcella Hazan is quite the character (though I understand her husband writes the cookbooks).

There's a lot of information in this book. She has definite opinions about what she likes and what she doesn't like. It's fun to read, and there's a lot of information, not only about shopping, but also about cooking. It really is an encyclopedia of Italian cooking. I learned a lot, including some simple stuff. For example, I finally learned how to sauté garlic and onions properly!

I love that there's a combination of complex recipes and easy recipes. And everything sounds so mouth-watering I couldn't wait to dive in and start cooking.

It's quite the tome on Italian cooking, and it's very well-made. It could use a few more pictures, but then how big would it be? My bookshelf couldn't handle anything bigger!

Perhaps we took on a little bit too much on our cooking day in Tuscany at Umberto Menghi's Villa Delia, which is why some recipes didn't turn out. It's better to do a few things well! We were also unfamiliar with the kitchen, so that didn't help either.

But I think this cookbook has a lot of valuable information and delivers on its promise, so it gets my stamp of approval.

Does this cookbook earn the A&K Stamp of Approval?
Yes. This book is overflowing with good recipes, solid information, tips and instructions. And even though we had trouble on our cooking day, we don't blame the book. We definitely think Essentials of Classic Italian Cooking is a must-have for any home chef.
Our Guest Chef
Our guest on this episode, filmed at his Villa Delia cooking school and hotel in Tuscany, was Umberto Menghi, who brought wine from his own vineyard to enjoy with our menu.
Photo Gallery 


 
Related Links