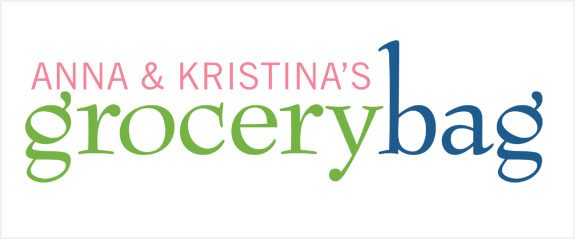 Everyday Italian: 125 Simple and Delicious Recipes
By Giada De Laurentiis
Season 1 Episode 11
Giada De Laurentiis had a cooking show for many years, but this is her first cookbook, and it's actually a New York Times bestseller. It promises to show you how to cook delicious, beautiful Italian food with minimum fuss and maximum flavour. We find out if it really is that fast and easy for everyday cooking.
Our menu:

Olive & Sun-dried Tomato Tapenade
Prosciutto-wrapped Bread Sticks
Easy Osso Bucco
Tiramisu
Spinach & Mushroom Ravioli
Roasted Red Pepper Salad
Eggplant Rollatini
Creamy Polenta with Gorgonzola Cheese
Pound Cake

Also featured:

 
Amazon.ca Chapters-Indigo
Amazon.com Barnes & Noble

Anna says:
Giada says you really don't need to go and buy a lot of specialty ingredients. For most people the things you already have in your pantry are enough to make some speedy yet delicious meals.

What I love about the book is that it is well-written. The recipes are tasty and accurate. And she gives lots of little tips that are written in bold big font whether it is a shopping tip or a cooking tip. For example, "It is important to have your cream at room temperature so it doesn't curdle when you add it to the Marinara sauce". I find those tips very helpful throughout the book.

I love the fact that she includes pictures. I don't think you can have a good cookbook without including pictures and diagrams. I just wish there were more pictures.

Almost everything I made was delicious. I tried several recipes, including a yummy white bean dip, which I will definitely make again. I also made a pork recipe that had a fig sauce, which it wasn't as good. I tried it twice just to make sure I got it right, and both times the pork was a bit dry. I'm not sure if that was my fault or the recipe's fault.

I also had some left over marinara sauce that I used in her recipe for a fried egg sandwich, and it was one of the best things I've ever made. It was really good and I think she's right: you should keep marinara sauce in your fridge as a staple condiment. Yum!

I like that the recipes are straightforward and simple, though she does cut a lot of corners, which is okay for the most part.

At the end of the day Everyday Italian gets my stamp of approval.

Kristina says:
My first impressions of the cookbook were ones of excitement because I love Italian food. When I started looking through the recipes they all sounded so good, I couldn't choose what to make!

The best thing I made was biscotti recipe. I made it for a dinner party and nobody believed that I made it myself! That's how good it turned out. Any cookbook that can make me look like a professional is one I like.

Giada also recommends a number of shortcuts in her book, which were very handy. I'm not such a huge perfectionist in the kitchen. If there is an easier way to get something done, I'm all over it.

One thing I also really liked about the book was the paper quality. It's really nice to the touch, and when you crack it open it sits flat on your counter top.

I do think this cookbook delivers on its promises. It is Everyday Italian; stuff you can whip up in no time and everything is very tasty and very simple. So I definitely give this book our A&K stamp of approval.

Does this cookbook earn the A&K Stamp of Approval?
Yes. We both really enjoyed this cookbook. The recipes were relatively easy and the book was very helpful, with extra tips and recipe shortcuts. A definite buy.
Our Guests
Our guest chef was Gennaro Iorio (and his family), Executive Chef and co-owner of award-winning La Terrazza Italian restaurant in Vancouver.

Chef's Beverage

He brought a delicious Italian wine, a sangiovese (red) by Le Volte (2006), which pairs well with a lot of food, especially Italian.

Flowers for this episode provided by:
Related Links