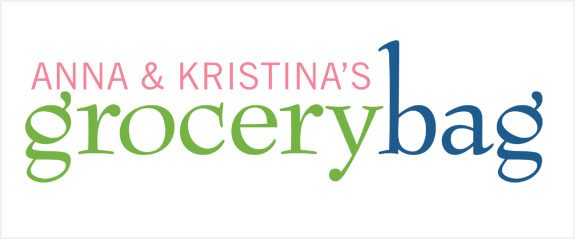 Food Trucks
by Heather Shouse
Season 4 Episode 68
Going beyond the traditional hot dog cart, food trucks now serve up all kinds of unique gourmet creations, truly making them a culinary category all their own. We step out of the kitchen and into the streets to cook some "food on the run". This cookbook is filled with recipes from some of the most unique food trucks from New York to Hawaii. Can this cookbook deliver good food fast?
Our menu:

Kimchi Quesadilla
Spam Sliders
Potato Champion Poutine
Magic Carpet's Tofu Meatballs
Butter Chicken "sauca"
Pear Crepes

Also featured:

 
 
Chapters-Indigo
Amazon.ca
Barnes & Noble
Amazon.com

Anna says:
When I first flipped through this cookbook book, I didn't really know where to begin. For me, a lot of this is not food I want to recreate at home. I would rather go to the food truck and get the food. It's all about the street food experience.

I do love the ethnic diversity of the recipes. You can get everything from Korean food to North African food to your basic burgers. You name it, the cuisine is in there.

My biggest criticism of this cookbook is that several recipes have key ingredients left out. So how can they say it's a collection of recipes shared from food trucks all over the continent when key ingredients have been omitted? What kind of a "cookbook" is that?

I made a few other recipes from the book before cook day including a burger, jerk chicken and Nutella crepes. The crepes were the best. The other two, not so much. The recipes are all fairly straightforward.

For me, there were too many key ingredients and basic steps left out of the recipes. And you know what? This is street food for me. It's not home made food. I'm taking a pass on this cookbook.

Kristina says:
What I like about food trucks is that many are hidden gems. They're not always in the same location, and they're generally really good at making a few specialty items. This cookbook is for somebody who's clearly really into food trucks. I was really excited to try this cookbook; I thought we were going to get some real culinary treats. 

One thing I like about this cookbook is that the recipes are quite diverse. A lot of different ethnic foods are represented and I like the interesting stories behind the trucks.

At home, I tested a variety of recipes, including the Bejing Hot Noodles, Moxie's Cure-All (drink), and Ahi Tuna Poke, which was the only one that came out delicious. 

My big beef about this cookbook is that some of the chefs didn't want to give up their culinary secrets; there are recipes where the author says, "this recipe is killer because of the sauce", but they don't tell you how to make the sauce. Pretty frustrating.

Chef Jay Robins wasn't overly excited about anything we made. He said pretty much only the quesadillas and crepes were worth crossing the street for.

This cookbook doesn't have a lot of recipes. Many of those I tried were okay, but not great. Plus, with so many 'secret ingredients' omitted, I found it frustrating. As a travel log, this book is pretty good. But as a cookbook, I'm going to take a pass.
Does this cookbook earn the A&K Stamp of Approval?
No. We both felt that the lack of truly authentic food truck recipes, including full disclosure of their secret ingredients, was the downfall of this cookbook. None of these recipes were worth going back to, and our guest chef was not impressed. Stick to the real thing, on the street, made by the experts!
Our Guest Chef
Jay Robins knows food trucks – after all, he's the owner and head chef of the food truck Green Machine and he has been serving acclaimed food to film sets for almost 20 years! Green Machine got their big break on set for the CW's hit Supernatural, and not only do they cook the food, but they also appeared on the show!

Known on set as "Jaybird", he understands that food trucks are a lifestyle. When cooking on a food truck there is always a challenge be it mechanical, logistical, location, time, or working in close quarters – and Jaybird knows how to handle it all with style and a smile.

In addition to serving food to the stars, Green Machine is also trailblazing recycling and biodegradable initiatives, helping take food truck standards to new heights. Movie sets expect the best from Jaybird, and Jaybird expects the best from food trucks!

Chef's Beverage

Chef Robins brought a Belgian ale to our Food Truck feast. Saison De Dottignies is refreshing, as a saison should be, and is also floral, dry and somewhat well hopped. A Saison's earthy spiciness seems to lend itself to versatility in food pairings as many beer experts proclaim you can pair it with most anything.

Chef's Recipe

We talked Green Machine head chef Jay Robins into sharing his full recipe (secret ingredients and all) for Aloha Tropical Coleslaw!
Some products & services provided to 
Anna & Kristina's Grocery Bag ep. 68 courtesy of:


 
Related Links