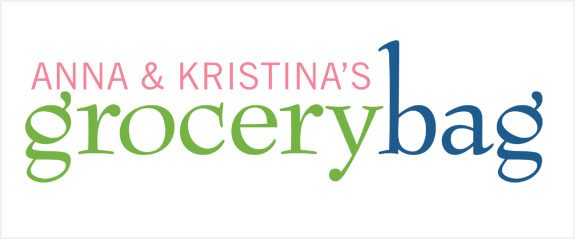 Gordon Ramsay's Family Fare
By Gordon Ramsay
Season 3 Episode 50
We're getting back to the table with a cookbook that encourages families to eat dinner together at least three times a week. And when Gordon Ramsay tells you to do something you'd better listen up! Will his cookbook earn the A & K Stamp of Approval?
Our menu

"Mediterranean Flavours"

Pan-roasted scallops with cauliflower purée
Herb-crusted rack of lamb
Pommes Boulangère
Zucchini Provençale
Baguette & butter pudding

Also featured:

Amazon.ca Chapters-Indigo
 
Amazon.com Barnes & Noble

Anna says:
When I was growing up, it was dinner with the entire family every night of the week. At five o'clock you had to be at that table. A lot happened at that dinner table!

When I first saw this book, I wasn't so sure about the idea of it. The theme of this book is eating together as a family. At first I thought he was trying too hard; it seemed out of character. But Gordon Ramsay is obviously trying to get families back together at meal time the way we used to do and I think it's a good point. I like the theme, especially since too many people sit in front of the TV and eat, without even thinking about what they put in their mouths.

This book is different than most cookbooks since everything is organized into menus rather than types of dishes. For me that doesn't always work. Oftentimes I'm just looking for an appetizer recipe, or a soup, or dessert. The layout of this book makes it hard to find those items quickly.

When it comes to the recipes, Gordon Ramsay has made a name for himself by being opinionated, and intimidating, but I didn't find the recipes themselves to be intimidating. They're well-written, fairly simple, and approachable. And the recipes are anything but typical. There are all sorts or interesting and unique ingredient combinations and that's what I like about this book.

In advance of our cook day, I made several additional recipes as part of our overall testing of this book. I made crushed peas with mozzarella on toast, a peach crumble, a lemon tart, wild garlic risotto, and a Chocolate Truffle Cake that Kristina claims is the best cake she's ever had. (And she's had a lot of cake!)

Another plus of this book is that it lays out the steps: a plan for what to do the day of, the day before, etc., and it gives information on prep time required. Very helpful.

It's definitely a very visual book with lots of inspiring photographs. I think this book is aimed at anybody who wants to plan a special multi-course meal for their family. 

I had some doubts about this book in the beginning, but at the end of the day, almost everything was delicious. I love the fact that Gordon Ramsay is inventive and creative, and uses unlikely combinations of ingredients. I feel that it's educating me as a cook, which counts for a lot. So, I give this cookbook my stamp of approval.

Kristina says:
Growing up, we always sat down and had dinner together. The only time we were allowed to watch TV and eat was during the hockey playoffs or the Oscars. Rules! 

In this cookbook, Gordon Ramsay is trying to encourage families to sit down together more often and share a meal at the table. And he's not talking about macaroni and cheese. He's talking about a proper, multi-course meal.

I was excited and intimidated by this book at first. It looks beautiful; really nice pictures and design. But it's Gordon Ramsay!

The dishes aren't your usually family night comfort food either. It's fancier fare, like lamb and champagne, oysters and foie gras. No wonder the Ramsay kids don't want to leave the table!

In advance of our cook day, I made the chicken Marsala, the prosciutto, sage, and Parmesan puffs (which were delicious), a watercress and arugula salad, lemon posset, a dessert, and some potatoes. All of it was really good, and super easy.

While the ingredients may seem a little intimidating, I think this book is for the average home cook. There are a lot of accessible recipes, and it includes many tips about planning out and timing your menu. It really helped me get a handle on what I was going to make.

I just have to say that the bread pudding dessert we made on cook day was really, really good. I ate my entire helping and, when the cameras stopped rolling, I had another helping. That never happens! And there's a chocolate and chestnut truffle cake recipe in the book that Anna made. Oh my god, it is the best, THE BEST chocolate cake I've ever had. Insane. I'm planning to make it again, and again, and again. And I'm definitely going to make that bread and butter pudding again. In fact, I just recommended it to somebody else!

There were a couple of small glitches in the book, for example, how long to soak the bread in the custard, and a seal vs. sear typo** for the lamb, but I don't think those errors really affected the outcome. I think Gordon just needs a new proof reader.

I really liked the photos, the menus, and most importantly, the recipes in this cookbook. Pretty much everything I made turned out really well, and I'm going to keep going back to this book again and again. I give this cookbook my stamp of approval.
  

Does this cookbook earn the A & K Stamp of Approval?
Yes. It's not your average cookbook, so expect some unique and creative ideas. And after reading through his cookbook, we agree with Gordon too. Stop watching TV while you're eating dinner. (Unless, of course, you're watching our show!)

**Note: We've since learned from some lovely British viewers who have written in to our website that "seal" (e.g. seal the meat) is a commonly-used term in British cuisine. It essential means the same as sear. Thanks for writing in and clearing that up, everyone!
Our Guest Chef
Growing up in Vancouver, Chef Rob Feenie was influenced by his Japanese neighbours and was mixing up vinaigrettes while other kids were still mixing up their shoes. His passion for cooking took him across North America and Europe, where he fostered his love for fresh ingredients – and fresh ideas.

Rob worked hard, becoming Canada's first celebrity chef, publishing several best selling cookbooks, and starring in his long-running cooking series on The Food Network. He received the designations of Relais Gourmand, the Traditions et Qualite and the AAA Five Diamond Award. In 2005, Chef Feenie became Canada's only Iron Chef champion.

These accolades came his way not just for his extraordinary talent, but also because Rob never forgot his roots – there's nothing he loves more than working with and developing young chefs. When the opportunity to join with Cactus Club Cafe presented itself, Chef Feenie decided to take on the role of Food Concept Architect for the company. Rob's partnership with Cactus Club and his development of its menu has truly made affordable fine dining a reality.
Chef's Beverage

Chef Feenie brought two wines to enjoy with our menu: 2009 Haywire Pinot Gris ($22.90/750ml bottle) and a 2006 Poplar Grove Cabernet Franc ($35/750ml bottle). If you're going to a dinner party and don't know the menu, your safest bet is to choose mild-flavoured wines like Pinot Gris and Cabernet Franc.

Chef's Recipe

Rob Feenie shared his famous recipe for braised halibut casserole with us!
Related Links